US stocks fell for the first time in five days Tuesday, led by financial shares, on concern that share sales, future interest-rate increases and credit-card delinquencies will weigh on earnings at lenders. News of majority leader Steny Hoyer's suggestion that the US House is considering reinstating the Glass-Steagall Act to prevent bank holding companies from owning other financial firms (see below) didn't help the bulls either. Citigroup (NYSE:C), the only major lender still dependent on US taxpayers, fell 3.8% following a 6.3% drop yesterday after saying it will sell at least $20.5 billion of equity and debt to pay back its government bailout. Best Buy (NYSE:BBY), the largest electronics retailer, tumbled 8.5% after saying its gross profit rate will be lower than anticipated.
The big question is whether the latest USD strength could potentially constitute a new trend or whether this is just a temporary phenomenon and will be followed by a resumption of the long-term USD bear trend. So far and as long as key support in the 1.4480/50 as well as the 1.4280 handle in EUR/USD is not taken out the odds remain in favor of the latter. The second currency making an attempt to escape the long-term downtrend is the British Pound, though it requires breaks below 0.8640 in EUR/GBP or above 149.96 in GBP/JPY to really receive evidence that a sustainable low might be in place for the British Pound.
The US open today has brought with it a raft of data. The CPI data is particularly encouraging coming in a smidgen less than expected at +1.7% showing limited pricing power and making Bernanke's point for him (below) that there are a lot of slack resources in the economy. The housing starts number came in bang on the money of median analysts estimates but the building permits data was stronger (at 584k versus 574k). This evening at 19.15 we will get the FoMC rate decision. No change in rates but they key is to see if they tinker with the all important mantra that rates will remain low for an extended period of time. I can't see that they will myself. though some commentators do expect them to tweak their outlook for the economic outlook to a marginally more rosy hue.
Today's Market Moving Stories
Fed Chairman Ben Bernanke, in a letter (made public) to Kentucky Senator Jim Bunning said that "the bulk of the evidence indicates that resource slack is now substantial… I continue to expect slack resources, together with the stability of inflation expectations, to contribute to the maintenance of low inflation in the period ahead".
The Nikkei newspaper ran a story that global banking regulators have agreed to effectively delay the enforcement of new capital adequacy rules for large banks opting to create a transition period of up to 10 years. If true, this is big news for capital-starved Japanese banks which rallied as much as 9% in the morning session. Japanese banks for some time have funded longs in other banks around the region (especially Chinese banks) and the story today forced many investors to unwind that trade which has weighed on the Chinese banks today. Adding to the pressure in the Chinese banks are comments from the regulator that the banks are too concentrated and risk bad loans in certain industries.
The US House is considering reinstituting the Depression-era Glass-Steagall Act, which barred bank holding companies from owning other financial companies, Majority Leader Steny Hoyer said. A renewal of the 1933 law "is certainly under discussion". The Glass-Steagall law was repealed in 1999 to help pave the way for the formation of Citigroup by the $46 billion merger of Citicorp and Travelers. "As someone who voted to repeal Glass-Steagall, maybe that was a mistake," said Hoyer. Obama met yesterday with the CEO's of US banks, urging them to lend more money.
Confidence among US homebuilders unexpectedly fell in December on concern that the lack of jobs and tight credit will limit a recovery. The National Association of Home Builders/Wells Fargo index of builder confidence decreased to 16, the lowest level since June, from 17 in November. Mounting foreclosures and an unemployment rate forecast to average 10% next year indicate housing will struggle. Cheaper homes, lower borrowing costs and an extension of a buyer tax credit are laying the groundwork for companies including Toll Brothers (NYSE:TOL) to revive construction projects.
Today is one of the busiest for economic releases before markets head into the holiday season. On the economic data front, we received Germany and Euro area PMIs for December along with Euro zone inflation data this morning. Euro zone CPI was slightly lower than expectations (core CPI at 1.0% YoY versus consensus of 1.2%); PMI numbers were marginally higher than consensus, coming in at 54.2 versus 54.0 consensus.
The number of claims for unemployment benefits in the UK unexpectedly declined by 6,300 people in November. This is the first such decline in 21 months, in which they rose by an accumulated 844,600. This leaves the national measure of unemployment at 1.626 million. Also, employment rose by 53,000 to 28.9 million in the last three months, the largest increase in 17 months. Leading indicators such as the employment intentions surveys point to further improvement in the labor market, but with the recovery in manufacturing and the services still looking fragile, do not completely rule out reversals somewhere down the road. This piece of news was logically welcomed by the pound. It also seems to take some political pressure off the incumbent government, which might allow them to relax a bit and even maybe tone down slightly their recent bankers-bashing rhetoric.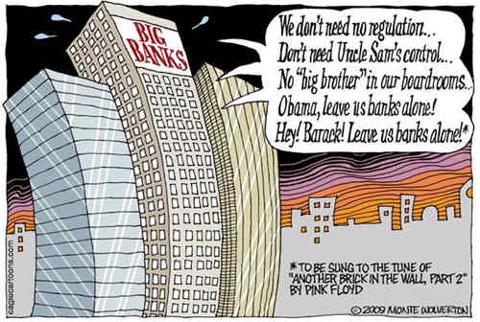 Far From The Sound Of Music
Recent developments in Austria underline how the worst has not yet passed for some of Europe's banks. While the larger Eurozone countries are less vulnerable, I expect lending to fall in some of the region's smaller countries and most of Emerging Europe next year.
Problems in the Austrian banking sector are mounting after nationalizing the troubled lender Hypo Group Alpe Adria. The Government has been forced to deny rumors of a 'watchlist' of several other endangered banks. Hypo Group did not appear to be 'too big to fail', with assets of €42 billion, or around 6% of the Austrian total. But given its strong ties to economies elsewhere in the EU, Austrian Chancellor Werner Faymann argued that its collapse would have had "catastrophic consequences." Authorities outside Austria agreed. ECB President Trichet helped to broker the deal and state-run German bank Bayern LB surrendered its 67% stake for a token €1. The current pressures facing the Austrian banking system stem from its ties to Eastern Europe. In particular, a number of banks in Austria bought up large swathes of Eastern Europe's banking sector over the past decade, causing exposures to the region to rise to a whopping 70% of GDP. The credit-fuelled boom and subsequent bust have exposed frailties in Eastern Europe's banks, which in turn have cast doubts over the strength of Western European institutions.
Company News
The UK homebuilders sector are bid today after Citibank recommended buying shares of Barratt Developments, Taylor Whimpey and Redrow.
American Express (NYSE:AXP), the top gainer in the Dow this year, said credit card defaults and late payments fell to 2009 lows as the lender continued to outperform competitors. Managed net writeoffs dropped to 7.6% in November from 7.8% in October, the seventh straight monthly decline. Loans at least 30 days overdue, a signal of future defaults, dipped to 3.9% from 4.1%.
Bloxham's carry news of a teleconference by Élan (NYSE:ELN). They say that the company "added further color on the ELND005 phase II trial changes announced yesterday. The decision to stop trials with all but the lowest dose, came after talks with Transition (NASDAQ:TTHI) and Élan over patient safety. Despite the death of nine patients taking part in the trial, CEO Kelly Martin again highlighted no direct link between the dosing levels and the deaths and instead pointed to the patient population which for an Alzheimers trial tends to be older.
Nomura upped Wolters Kluwer to Neutral from Reduce, cut Vivendi (OTCPK:VIVEF) to Neutral from Buy, upped TF1 to Neutral from Reduce, cut Lagardere to Neutral from Reduce; Goldman Sachs upped Vallourec (OTCPK:VLOUF) to Buy and added it to its Conviction Buy list; Morgan Stanley initiated NASDAQ OMX (NASDAQ:NDAQ) at Overweight, NYSE Euronext (NYSE:NYX) at Equal-weight; Deutsche Bank cut Diageo (NYSE:DEO) to Hold from Buy; West LB upped BNP Paribas (OTCQX:BNPQY) to a "buy," Deutsche Bank (NYSE:DB) was put on the "selected list" of CA Cheurvreux, which also raised travel from TUI to "outperform" and JCDecaux (OTCPK:JCDXF) was raised to "neutral" from "reduce" at Nomura, which also raised United Business Media to a "buy" and Numis raised Laura Ashley (up 7% today) to an "add"…phew.
Microsoft (NASDAQ:MSFT) took 10.3% of the US Internet search market in November, the first time it controlled more than 10% since September 2007. Yahoo's (NASDAQ:YHOO) share fell again, slipping to 17.5% in November from 18% the previous month. Google (NASDAQ:GOOG) led the market with 65.6%, up 0.2%.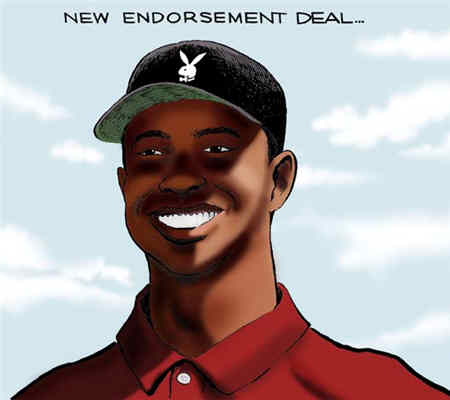 The Twelve Days Of Tiger
As we bid farewell, adieu and arrivederci to the "Noughties", we welcome the 2010s, which appropriately begin with the Chinese Year of the Tiger.
Twelve Different Girlfriends
Eleven Ladies Laying
Ten Sponsors Leaving
Nine Ladies Dancing
Eight-Iron Swinging
Seven Strippers Stripping
Six Perkins Pickups
Five Gold diggers
Fore – Watch your head!
300 Million Dollars
Two broken ribs
And a Cadillac in a palm tree
And Finally… Shadiest Money Makers

Disclosures: None