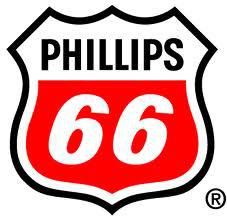 Phillips 66 (NYSE:PSX) just announced amazing Q3 results. Although the company was reported to have missed consensus earnings estimates by a nickel, as a long term shareholder I could not be happier. Why? Because PSX earned over a half a billion dollars in net income despite a $2 million loss in its refining segment. This proves exactly what I have been saying all along: PSX will outperform the pure refiners, who are exposed to cyclical crack spread, because it is a diversified company with outstanding chemical, midstream and marketing & specialties businesses.
Here are the Q3 results:
Sure it is disappointing that refining went from $1.545 billion in net earnings in the year ago period to a $2 million loss. However, considering the 40% contraction in the crack spread during the quarter, the ridiculous ethanol mandate RIN costs, and the stagnant U.S. gasoline demand, I was actually expecting worse results from the refining segment. But look at the Midstream results: adjusted net income up 64%. Chemicals adjusted net was basically flat, but M&S was up a whopping +145%.
Despite the refining loss, operationally the company made excellent progress in the segment. During the quarter, the company processed an additional 110,000 barrels per day of shale oil, as well as higher volumes of heavy Canadian crudes. Its advantaged crude slate rose to 66% from 63% in the same period last year. Phillips 66's worldwide refining utilization was 95% in the third quarter, and worldwide clean product yield was 84%.
Summary & Conclusion
While PSX is highly levered to its refining business, the company's focus on growing its Midstream, Chemicals, and Marketing and Specialties segments is bearing fruit. Nothing exemplifies this better than Q3's earnings report. Over a half a billion in net income while posting a loss in its refining segment is a remarkable achievement. While the stock may sell off some on today's earnings "disappointment", long-term PSX should earn a normalized ~$6.50/share. While the refining business is sure to be cyclical, the growth in its chemicals, midstream, and M&S segments will continue unabated. Thus, PSX should command a higher valuation than the pure refiners. I have a 12-month target of $75/share for PSX - and you can harvest a 2.5% dividend (and growing) while you wait.
PSX data by YCharts
Disclosure: I am long PSX. I wrote this article myself, and it expresses my own opinions. I am not receiving compensation for it (other than from Seeking Alpha). I have no business relationship with any company whose stock is mentioned in this article. I am an engineer, not a CFA. The information and data presented in this article was obtained from company documents and/or sources believed to be reliable, but has not been independently verified. Therefore, the author cannot guarantee its accuracy. Please do your own research and contact a qualified investment advisor. I am not responsible for investment decisions you make. Thanks for reading and good luck!