GlobalX launched its fifth out of six planned China sector funds, the most recent being the Energy Fund (NYSEARCA:CHIE). The only remaining fund from the original filing is the materials fund but it appears as though they may wait a little while for that one.
Before a look under the hood was available I had wondered how heavy it would be in the NYSE traded mega cap energy stocks, Petrochina (NYSE:PTR), Sinopec (NYSE:SNP) and CNOOC (NYSE:CEO), and what my reaction would be.
Some of the other funds in the line limit exposure for one stock to 4.75% but the financial fund (NYSEARCA:CHIX) allows some holdings to be 10% and apparently so does the energy fund. CHIE allocates 10% each to the three mega caps listed above, though not the NYSE listings, and also China Shenhua Energy, a coal company that appears to have an ADR with the designator OTCPK:CSUAY. For clarity, the weightings of these four may actually be in the nines at the moment.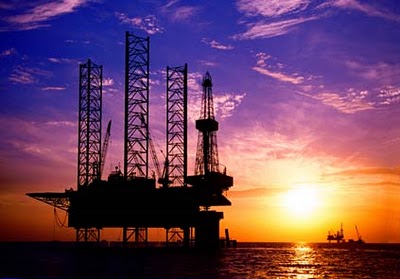 Included in the 4.75% tier are names that might be somewhat familiar like Huaneng Power (NYSE:HNP) which is more of a utility company and a couple of the solar stocks like Suntech Power (NYSE:STP) and Trina Solar (NYSE:TSL).
Alternative energy comprises 18% of the fund. This is unusual in that solar companies tend to be equipment makers and so are better thought of as industrial companies. I'm not sure if any of the alternative stocks are wind oriented or not but I know there are a few wind companies in China and I would generally find those to be a little more interesting.
My first exposure to China was through the oil majors, though I've since moved elsewhere within China. The idea, which I think I first heard talked about by Puru Saxena, was that Chinese per capita use of oil was about 1.25 barrels of oil, whereas in the US that number was about 24 barrels. While it is unlikely that China will get anywhere close to US per capita consumption levels, a move to two and then three barrels would be enough to move the global needle and generally be a positive for the Chinese oil majors.
I believe this line of thought is still intact and, if it is, I would think CHIE would mostly capture it by virtue of its 43% weighting to oil and gas, but at just 43% it probably wouldn't be a pure play. Also I am not sure if the 18% in alternatives is enough to change the volatility characteristics of the fund versus just owning PTR or the like. And, to muddy the waters a little more, if the alternatives do weigh enough to increase the volatility, would the 16% in "electric," which I presume to be utility stocks, neutralize that increased volatility?
From the top down I think energy is a valid way to access China. First and foremost it is not the financial sector and is it not really about exports that rely on the US consumer (yes, in a way increases in manufacturing activity means more energy consumption, but I don't think of it as being direct).
Tying in yesterday's comments about figuring out the best exposure to choose for a country or a sector, it is tough to know whether CHIE will be the best or not. The fund does not make a bad first impression but, as with most new funds, it probably makes sense to see how this trades before considering any action.