This month's update of our fast and furious Young And Restless Retirement Portfolio will also focus on one of our lesser known small cap stocks; Ambarella (NASDAQ:AMBA). It was not that long ago that I wrote this article about a little company with huge future potential.
At the time, the stock was selling for $15.94/share and as of today (10/29), the share price is at $21.50 and on a hot streak. That translates into an increase of roughly 36% in LESS than 3 months. As far as I am concerned it is one of the better calls I have made recently. That being said, there are reasons for the share price to have risen so nicely.
Ambarella Gains Momentum For Future Growth
First, I would urge everyone to read the first article I wrote on this company (as noted above). The real future might be all about what we do NOT know yet, and that is the use of Ambarella technology for television viewing in ultra high definition, or 4k.
As duly noted by the commenter's on my original article, AMBA is not there yet, and the business is still all about sports video, surveillance, and automobile camera devices, to name a few.
If we focus our attention on the NOW instead of the future, I would point out this announcement made on 10/23. The partnership between AMBA and Dropcam paves the way for another revenue and earnings stream in a huge market; Home Video Monitoring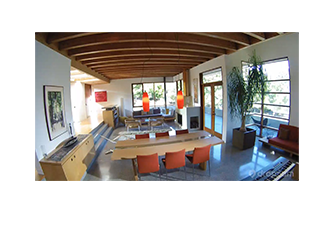 In today's world, it is just about a necessity for both parents to work, and that leaves the kids either in day care, or at home with a nanny. The horror stories that unfortunately we have become accustomed to, need not be delved into here, but as with anything else in this world, it has created a business segment.
The size of the total surveillance market has grown and will continue to grow, and currently is at roughly $15 billion. Take a look at this chart from research done by "Video Surveillance Market - Global Forecast & Analysis (2011 2016)":
"The total video surveillance applications market is expected to reach $25.43 billion by 2016 at a CAGR of 19.35% from 2011 to 2016" as noted within the report, and home monitoring is becoming a much larger percentage of the market. Along with that is the need for better quality images, as noted in this report:
Rising expectation for better picture quality will, further, lead to the requirement for more memory space. Much of the storage space is wasted as a result of storing video without analysis and there will be an increased requirement for storage due to high frame rate of the image.
Enter Ambarella.
As detailed in the press release noted above, Dropcam has selected AMBA to be its provider of choice in the Dropcam Pro model.
Dropcam Pro leverages Ambarella's HD camera SoC to provide industry-leading compression and outstanding low-light imaging. Dropcam Pro provides 2x the video quality of the previous model during the day, and 7x better performance in low-light conditions. Ambarellas solution also enabled Dropcam to develop a camera that provides pristine HD video quality even over the limited bandwidth connection typical of a home environment.
Lower power usage, more storage, and ultra high quality images (even in low light environments), are what AMBA brings to the market. If Ambarella can become the top of the line video surveillance device for the home, it most assuredly will be a go to device for virtually all video surveillance needs.
Combining it with the cloud technology that Dropcam utilizes, cost savings will also be enjoyed, as detailed in this report. As revenues increase and costs are cut, AMBA stands to gain on both the top and bottom lines.
As far as I am concerned, this partnership will pave the way for further growth for AMBA and another increase of 36% in a short period of time (6-9 months) is not out of the question, and a share price over $40.00 towards the end of 2014. My reasoning is based on this new partnership and the growth it brings, as well as the key highlights of the company fundamentals:
AMBA has an enterprise value of only $352 million, but as a growth company has a very low forward PE ratio of 14.50.
Of the 27 million shares outstanding, insiders still hold over 43%, and institutions own another 10%. This leaves only 13 million shares on the open market right now.
The company has more than $104 million in cash available.
AMBA has ZERO debt.
The Young And Restless Portfolio Update
The "Young and Restless" portfolio now consists of Galena Biopharma (GALE), Amazon (AMZN), Facebook (FB), Yahoo (YHOO), Ambarella (AMBA), and Zynga (ZNGA).
Let's review the performance of our Young And Restless Retirement Portfolio.
Stock
Orig.Price
Price Now
Orig. Invst
Value Now
%+/-
AMZN
230
362
10,000
15,400
54%
GALE
2
2.15
10,000
10,700
7%
ZNGA
3
3.69
10,000
12,300
23%
FB
24
49
20,000
41,000
105%
YHOO
22
33
20,000
30,000
50%
AMBA
17
22
10,000
13,000
30%
Portfolio Value
xxxx
xxxx
xxxx
122,400
Cash
xxxx
xxxx
xxxx
13,700
Total
xxxx
xxxx
xxxx
136,100
With an initial investment of $80k, we have increased the total value of the portfolio by roughly 65% since we began this portfolio 1 year ago.
Leading the way for us is Facebook, Amazon, and Yahoo. All stocks are up, and I am considering selling 1/2 of our position in Facebook since it is over our target threshold of a 100% gain. Rather than selling all of it, I will only sell half, take our initial investment back, and let the profits run.
I will not be doing that until AFTER Facebook announces earnings tomorrow (10/30) afternoon however. I think we can squeeze a few more bucks from the stock if it beats earnings, and I believe it will.
Hopefully I am right. If not, well we still made a bundle on it.
Disclaimer: The opinions of this author is not a recommendation to either buy or sell any security. Please remember to do your own research prior to making any investment decisions.
Disclosure: I am long AMBA, FB, GALE, YHOO, ZNGA. I wrote this article myself, and it expresses my own opinions. I am not receiving compensation for it (other than from Seeking Alpha). I have no business relationship with any company whose stock is mentioned in this article.