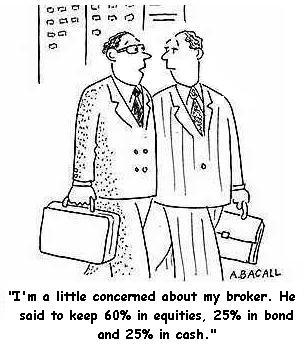 CEF Weekly Review: The 13 closed end fund (CEF) types on average posted a 0.3% increase for the week ending 12/18/09. On an aggregate, unweighted basis, the weekly average price change for the 512 CEFs decreased 0.1%.
The weighted 49 CEFs comprising the Claymore CEF Index registered an average advance of 0.8% for the week. The S&P 500, as measured by the SPDR S&P 500 ETF (NYSEARCA:SPY), was down 0.8%. Share volume surged 24% on option expirations.
(Click here for YTD CEF performance. The table is based on a 270 CEF sample size as all the data fields are not available for the CEF universe.)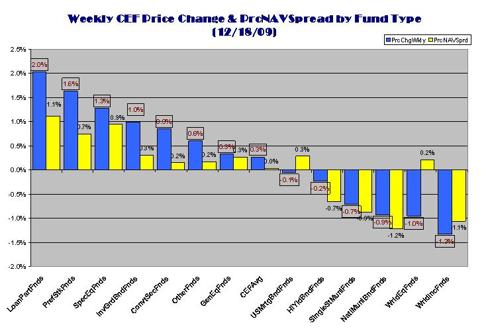 The Eqcome CEF Fear Index eased further this week. The aggregate weekly price change declined less than the change in NAV by 0.3% (-0.1%, -0.4%. respectively). The CBOE Volatility Index (VIX), which typically moves inversely with the stock market, was up 0.4% for the week. The S&P 500 was down 0.4%. (The difference in the percentage change between the S&P 500 and SPY (the S&P 500 ETF) is a function of a distribution by the latter this week.)
CEF Weekly Fund Type Performance: The price performance of the 13 fund types for the week presented a mixed picture with equity and debt oriented funds interspersed. While this typically signals a transition occurring among asset classes at this time of year it may just be a function of year-end "housekeeping".
LoanPartFnds has been the top performer for the past three weeks. LoanPartFnds may be a perceived beneficiary of: 1) higher interest rates as floating rate loans in these portfolios generate greater revenues; 2) the anticipation of an improvement in the underlying loan credits due to economic resuscitation. As mention here last week, true revelers will be coming late to this party—particularly as the group is now trading at par. LoanPartFnds has been the biggest price gainer this year appreciating 71.1%.
Also, PrefStkFnds again "placed" for the second week in a row. With more capital moving into the banking system, investors may feel more comfortable with this sector as the preponderance of preferred stocks is bank related. That sentiment was lent credence by dividend increases by two preferred funds (see below).
CEF Spread Changes: Changes in PrcNAVSprds generally follow the trend of price movement. While there were two exceptions this week, the more meaningful of the two was WrldEqFnds which for a second week in a row registered a decline in price while its NAV increased. It was speculated last week that WrldEqFnds should rebound this week from last week's poor showing. That did not come to pass. Whether it was a function of the Dubai debt crisis, the Greece credit downgrade or investors taking profits in off-shore funds, WrldEqFnds continued to languish near the bottom of the pile.
CEF Winners and Losers: The CEF with the greatest positive PrcNAVSprd for the week was Flaherty & Crumrine Preferred Income Opportunity Fund Inc. (NYSE:PFO). PFO's generated a PrcNAVSprd of 10.2% on an 11.9% increase in share price and a 1.7% increase in NAV. The source of the boost in price was an announced increase in its dividend of 15% as well as 14.3% increase in its sister fund Flaherty & Crumrine Preferred Income Fund (NYSE:PFD). Both trade at an 8% plus yield range and at a slight premium.
This week's CEF with the greatest negative PrcNAVSprd was DCA Total Return Fund (NYSE:DCA). DCA share price dropped 7.6% while its NAV increased 0.7% for a PrcNAVSprd of -8.3%. DCA might be interesting for further study as approximately 2/3's of its portfolio is invested in preferred stocks. This is a very small CEF and it is currently trading at $2.31 and at a discount of 16.3%.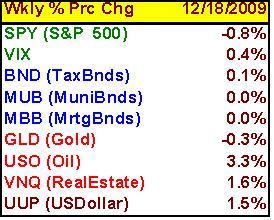 Economic & Earnings Outlook: (Click here for next week's economic calendar; click here for earnings announcements and estimates.)
ETFs: (Click here for ETF YTD sector performance.)
Insider Trading: Until further notice, readers can assume that Horejsi Group ("Horejsi") is the most active CEF insider buyer. Horejsi added an additional 267,305 share is the past reporting week of Boulder Growth & Income Fund (NYSE:BIF) for an incremental $1,526,632 in market value. Month-to-date it has acquired a total of 725,601 shares representing a cost of $4,125,485. Horejsi has accumulated 6,569,920 shares in BIF representing a 26.3% ownership interest.
While Horejsi has been aggressive accumulating the shares of BIF, the shares have not seen a big spike in the price. One must assume that it is acquiring the stock from another larger holder. Doliver Capital Advisors with a 4 million share holding might be the source of the stock. According to WSJ, Doliver was a seller of 276,391 shares as last reported 9/30/09. However, I'm unable to find any recent filings.
Horejsi also acquired an additional 3,229 shares of Denali Fund (DNY) adding to its previous monthly acquisition of 8,300 shares. Horejsi owns 73.8% of DNY.
There was scatter buying of a deminimous nature in other CEFs. The only transaction of some interest is the acquisition of 5,000 shares of Stephen A. Walsh, CIO of the sub-advisor, of Western Asset Global High Income Fund (NYSE:EHI). Early in the month a director of EHI also acquired 5,000. It is always good to see multiple insiders buying stock.
(Click here for a hyperlink to the Joe Eqcome CEF Weekly Insider Report.)
CEF Distribution Announcements This Week: The following is a link to a table of CEF distribution announcements this week as well as the previous week's with yet expired ex-dividend dates. The list is not intended to be inclusive. (Click here for weekly CEF distribution announcements.)
CEFs Focus for the Week: The focus stock for the week is Cornerstone Progressive Return (NYSEMKT:CFP). IMHO his stock may be vastly overvalued.
Consider the following:
CFP is

paying out a distribution that is a 93.5% return-of-capital and its current yield is 27%;

At its current rate of distribution with no earnings it will have zero NAV in 2.5 years;

It is trading at a 50% premium to NAV when the CEF market sector is selling at a 5.7% discount;

Since its inception in 2007 it has lost 60% of its NAV, twice the market segment average—so, it has never made money by managing investments;

Its major shareholder has been bailing out of the stock over the past 6 months selling 3 million shares of its 8.5 million (91.4%) holdings mid-year.
So, what's right with this picture?
For the purpose of a mind experiment, let's assume the following. We hold a 90% interest in a small cap stock which many consider overvalued by relative valuation techniques. We have been selling the stock for a period of time and would likely sell the 50% balance of our interest. So, what we can't afford is to have the stock crater.
Consequently, it would make sense for the stock to be supported from time-to-time with small tactically-timed purchases, i.e., a small portion of capital employed to facilitate the liquidation of a larger position. Some might interpret this as manipulation of the stock if it is designed to maintain a certain price point.
This is not to suggest that this is taking place in the case of CFP. Nonetheless, it would be instructive for those who follow the "time-and-sales" to discern whether or not there is a pattern of upticks on small volume after downticks on large volume, as well as small buying at the close and into the aftermarket to maintain a certain valuation. If there is a pattern this may be something that should rise to the attention of the SEC for further examination.
Let me be clear: there is no current evidence this is occurring with regards to CFP. All that is being suggested here is a "stress test" of a company that fits the profile of our thought experiment.
For current investors in CFP, a fool and his money will soon be parted based on fundamental analysis alone. (See: Closed-End Funds: A Legalized Ponzi Scheme? The article included more detail information on CFP.) There will be more to come on CFP.
Consider it food for discussion. If anyone can make a compelling case for CFP, please articulate it. I would be interested in the "sales pitch".
Happy Holidays!
Disclosure: A Diverse Portfolio of CEF stocks including a small short position in CFP