Ahead of this week's big wind down, New York Stock Exchange trading surged to a record volume of 3.15 billion shares on Friday because of derivatives expiration "quadruple witching" and changes to the S&P 500 Index. The expiration boosted volume because investors and dealers must buy and sell stocks and derivatives to move positions into future months and make corresponding trades to hedge, or cancel out, their risk of loss. Visa (NYSE:V), Mead Johnson Nutrition (NYSE:MJN), Ross Stores (NASDAQ:ROST), Cliffs Natural Resources (NYSE:CLF) and SAIC (SAI) joined the S&P 500, while MBIA (NYSE:MBI), Ciena (NASDAQ:CIEN), Dynegy (NYSE:DYN), KB Home (NYSE:KBH) and Convergys (NYSE:CVG) were kicked out.
Today we are likely to see oil producer stocks being supported as crude climbs back above $73 barrel. Bank of America (NYSE:BAC), JP Morgan (NYSE:JPM) and Wells Fargo (NYSE:WFC) could be bid on the back of a piece in Barron's speculating that the stocks may appreciate by as much as 80% over the next two years.
In broker updates, Morgan Stanley has raised Alcoa (NYSE:AA) to "overweight", Barclays has lifted their rating on Intel (NASDAQ:INTC) to "overweight" and Goldman Sachs has advised buying fertilizer producers Mosaic (NYSE:MOS) and Potash (NYSE:POT). Amazon (NASDAQ:AMZN) / eBay (NASDAQ:EBAY), etc may get a lift from a report that the e-commerce industry posted its first $900 million day, ever. Online research firm comScore reports that, on December 15, e-commerce sales hit $913 million. The surge held put holiday online sales up 4% to almost $24.8 million through the week ending December 18. So far this year, the spending on nine days has risen above $800 million.
Alcoa have announced that it is to team up with Ma'aden, the Saudi Arabian Mining Company, to invest about $10.8 billion to develop an integrated aluminium industry in Saudi Arabia. Alcoa and its partners will own 40% of the project and Saudi Arabia will own 60%. Chattem has agreed to be acquired for $1.9 billion cash by Sanofi-Aventis (NYSE:SNY), This represents a 44% premium to the average closing price over the past six months. Chattem makes consumer health-care products, toiletries and dietary supplements. And Citadel Broadcasting (CDL), the number three US radio broadcaster, filed to reorganize under the bankruptcy laws and struck a deal with lenders.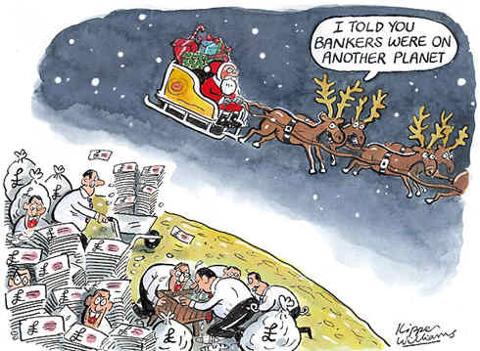 Click to enlarge
Market Moving News
The FDIC announced that seven banks were closed over the weekend, bringing the total in failed banks to 140 (the most since 1992). Since the start of the recession in 2007, the overall number is 161. There are 552 banks on FDIC's "problem list."
In its latest (semi-annual) Financial Stability Report (FSR), the ECB revised up its estimate of potential euro area bank write-downs by 13% (for the period 2007-2010). Whereas the June FSR showed an ECB estimate of €488 billion, the latest Report contains an updated potential estimate of €553 billion. The ECB attributes that upwards revision to the further deterioration in the commercial real estate market, and also to the inclusion of an estimate of write-downs on securities originated in Central and Eastern Europe.
UBS (NYSE:UBS) and Credit Suisse (NYSE:CS) may have to almost triple their holdings in cash or easy-to-sell securities to 45% of deposits under new proposals from Swiss regulators.
ECB governing council member Ewald Nowotny said that "one has to be very clear: The ECB has no mandate or intention to take into account the situation of a specific country, especially not with regard to public finances." He also said that he is positive Greece will be able to avoid insolvency and won't require outside help.
Moody's could downgrade Greece's debt which stands currently at A+, albeit under credit watch. S&P and Fitch have both downgraded Greece's debt over the past weeks. Their bond spread, i.e. where they can raise long term funding, has blown out again today and now stands at 2.8% over where Germany could issue. By way of comparison Ireland are at 1.6%. This would heap more pressure on the Euro FX crosses.
The Sunday Times reports that Europe's biggest banks may have to raise as much as €440 billion over the next two years to meet the new Basel committee capital rules being imposed on the sector. The paper notes that although the rules apply globally, the way they are drafted will hit European banks hardest.
The CBI predicts that the UK will exit recession in Q4 of 2009, driven by consumer spending ahead of the VAT rise in January. However, the group also says that the economy is unlikely to have returned to pre-recession levels by the end of 2011.
UK Shadow Chancellor George Osborne writes in the Daily Telegraph that Britain risks following Greece into a financial crisis of rising interest rates and soaring debt repayments as markets lose faith in the UK economy. He argues that "the people of Greece know what happens when the world loses confidence in your ability to pay your bills. It's costing them an additional two and half percent on the interest rates they are paying to borrow."
Goldman Sachs has threatened to "move" 20% of UK staff to Spain to escape bonus supertax.
Nigerian rebels have probably attacked pipeline installations near facilities operating by Chevron (NYSE:CVX) and Royal Dutch Shell (NYSE:RDS.A). This could cause the price of crude to rise at the end of the holiday. "The violence has cut Nigeria's oil production by about a million barrels a day, allowing Angola to surge ahead as Africa's top oil producer. Major attacks in the delta also have made global oil prices jump by more than a dollar a barrel in the past."
Dealmakers expect worldwide M&A transaction volume to rise 20% to 30% next year if credit markets stay healthy.
Was the Berlusconi attack faked? Conspiracy theory YouTube video has become an overnight sensation as it suggests that it was all a fake.
Stuck for Christmas gift ideas? Is your marriage or a friend going through a rocky patch? How about a divorce voucher? In an unusual take on the season of giving, a London law firm is offering Christmas gift vouchers for divorce advice. The firm, Lloyd Platt & Company, which normally charges £325 an hour, said it had been swamped with enquiries since it launched the vouchers early last week. So far, more than 60 have been sold, a snip at £125 for a half hour session with a divorce lawyer. "They seem to appeal to an enormously widespread spectrum of people looking for that 'must have' gift for Christmas."
Seven Reasons To Sell The Euro From UBS
The euro has fallen sharply towards 1.40 against the dollar. But UBS believe investors should continue to sell the single currency for seven key reasons.
First, the Federal Reserve looks set to raise interest rates earlier than the European Central Bank next year. Second, US investors are heavily exposed to foreign markets and are likely to repatriate funds back into dollars. Third, the euro will be hurt by renewed risk aversion as central banks around the world tighten monetary policy next year. Fourth, sentiment in the euro zone will suffer from the fiscal troubles of its weakest members. Fifth, foreign central bank reserve managers have refrained from buying the euro on dips after the single currency reversed trend this month. Sixth, sentiment continues to be bullish the euro and thus vulnerable to surprises.
And seventh, the euro still remains well above its long term fair value of 1.20-1.25 against the dollar.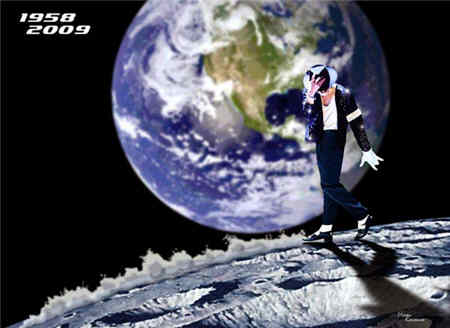 Company News
According to media reports over the weekend Tullow Oil (TUWLY.PK) is likely to block Heritage Oil's (OTCPK:HTGLF) proposed $1.5 billion sale of its Ugandan assets to Eni. Tullow has an option on the Heritage assets which it has until January 17th to decide upon. Head of Tullow's Ugandan operations Brian Glover was quoted as saying that "all things being equal, it's highly likely we would pre-empt". Tullow owns the stakes in oil blocks 1 and 3a in a 50:50 partnership with Heritage. Heritage has already agreed in principal to sell those stakes.
Ovoca Gold has announced an agreement to acquire a 100% interest in a portfolio of gold exploration projects in the Magadan region of Russia. The portfolio is made up of three licences, with estimated gold mineral potential of 714,000 ounces.
UK bus and rail operator National Express said that its underlying revenue trend has stabilized in the fourth quarter and that profit for the year is still expected to be consistent with its previous outlook. The company said its UK coach business has returned to underlying revenue growth of 4% in the quarter. In Spain revenue has continued to decline, but the rate has slowed to around 5% as its urban operations have proved relatively stable, the group said.
Natixis (OTCPK:NTXFF), the investment-banking unit of France's second-largest lender, said that it will be profitable in the fourth quarter and confirmed that deputy Chief Executive Officer Jean-Marc Moriani will leave the bank. Up 2.2% so far today.
Safran surged 4.3% after saying it (and GE) won a $5 billion contract to supply engines for China's first narrow body aircraft. The deal, to be signed today, may be worth three times that amount over 30 years including maintenance contracts, Safran CEO Jean-Paul Herteman told reporters. GE should get a lift this afternoon.
Nokia (NYSE:NOK) slid 1.7% after the company's long-term issuer default rating and senior unsecured rating was cut to A- from A at Fitch Ratings. The outlook on the long-term issuer default rating is stable.
CRH (NYSE:CRH) is up 2% today. The stock is among Merrion Stockbrokers' preferred equities for 2010.
Cairn Energy (OTCPK:CRNCY) advanced 3.2% to 3,144p after the company secured a rig for Greenland exploration.
Hunting, the UK oil services provider, gained 4.2% after saying it anticipates its trading performance this year will be toward the high end of market expectations. Arden Partners analyst Ben Snow raised his recommendation to "buy" from "neutral," saying this may tempt an increase in his earnings-per-share estimate of more than 13% to 16.5p a share.
And Finally… The Tale of The Dollar

Disclosures: None