It is always good for investors to reassure themselves about the future of a company before buying into it or continuing to hold on to its stock. Whether you are initiating a new share purchase position in a publicly quoted company or you are increasing your current shareholding position by making additional purchases of the common stock of the company, looking at the current level of profitability of the company and the opportunity for future growth are important due diligence steps that could help you earn appreciable returns on your investment. Investing in the shares of blue chip companies like Coca-Cola (NYSE:KO), one of the world's renowned manufactures and marketers of carbonated drinks, is not an exemption to the rule of due diligence in share purchase transactions.
Indeed, Coca-Cola is one of the best brands globally and one of the few companies on the stock market with a track record of solid dividend payouts for several decades. However, just recently, the future of Coca-Cola was pushed to the front burner in the consciousness of the investing public due to the declining sales brought on by the record increase in the obesity epidemic among consumers of its products especially in the U.S., and other major markets in the developed world. These major markets have been the contributor of a greater percentage of Coca-Cola's yearly revenue. Despite the issues currently confronting Coca-Cola, I think the stock of the company remains a strong buy for the long term at the current price levels for the following five reasons:
Emerging Markets like China and India Offer Tangible Growth Prospects for Coca-Cola
Coca-Cola has a future in China, India and other emerging markets in Africa. The company's 2013 Q3 results released recently confirms this prospect with 9% and 6% growth in volume recorded in China and India respectively during the quarter. Other emerging markets in Africa are also not left out. Once per capita and disposable incomes of the people in these countries continue to swell as population increases, Coca-Cola is better positioned to tap into the growth opportunities that will be made available. However, the expected growth that Coca-Cola would tap from these emerging markets is long term. In fact, the management of Coca-Cola has even projected a 10% compound annual growth rate that will extend till 2010 for China. Also, a compound annual growth rate of 11% has been projected for Africa meaning that the company expects more opportunity for long-term growth from that continent.
Innocent's Fruit Smoothies is a Catalyst for Coca-Cola's Long-Term Growth
Innocent is a company based in the UK. As of early 2013, Coca-Cola owns 90% of this company and it manufactures and markets smoothies made of just fruit without any preservatives. Though Innocent is still an up-and-coming company whose revenues would make just a little impact on the overall yearly revenues of Coca-Cola at the moment, but in the long run, we may expect Innocent's fruit smoothies to be one of the game changers for Coca-Cola in the next ten to fifteen years. Innocent was founded by three Cambridge University graduates after experimenting with the recipes of the fruit smoothies. The company currently sells about 2 million units per week in 13 European countries and its yearly earnings are now over £200 million. You may read more about the Innocent Fruit smoothies here and here. If anything at all, investment in the Innocent fruit smoothies show that the management of Coca-Cola is very intelligent in their product planning.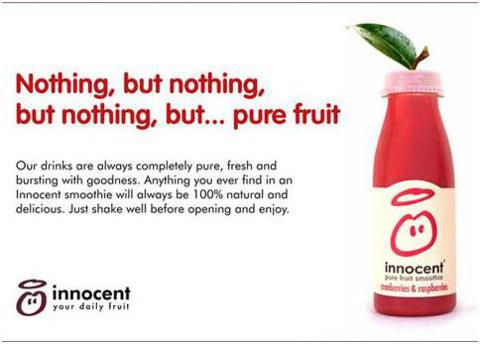 The following statements made by the Coca-Cola's Executive Vice president, Ahmet Bozer, at the Barclays Back to School Conference last September shows the strategic importance of the Innocent fruit smoothies to the Coca-Cola Company:
I can tell you that that's the fastest-growing chilled juice brand in Europe. It's the number one European smoothie brand. We already have leadership positions in Ireland and Austria in chilled juices and we are closing the gap in U.K. versus our nearest competitor. To add to those data points, I would also say that we have doubled our revenue since 2008 as part of that acquisition. That said, very strategic acquisition which is carefully being expanded which eventually complements our portfolio in Europe in a very positive way.
Unrivalled Distribution Network
The three major producers of carbonated drinks currently making great waves in the soda market are Coca-Cola, PepsiCo and Dr. Pepper Snapple (NYSE:DPS), but Coca-Cola maintains the largest market share in the world. In the U.S., Coca-Cola leads with 41.9% market share while PepsiCo (NYSE:PEP) and Dr. Pepper Snapple followed behind with 28.5% and 16.7% market dominance levels respectively. Coca-Cola's distribution network across 200 countries in the world is unrivalled by many of its competitors. The level of Coca-Cola's distribution network cannot be replicated by most of its peers. In fact, it will be damn costly for any competitor to try to match the strength of Coca-Cola's product distribution network.
Strong Brand Campaigns Intertwined with Local Cultures
The Coca-Cola brand gained ground all over the world because the company has over the years tried to integrate its brand identity into the local culture of the people. The company uses local events and celebrities to project its image to the people leading to improvement in the awareness and acceptance of its brand. Hopefully, Coca-Cola's global brand recognition will go with it into the foreseeable future which will help the company to generate more sales and profits.
A Cash Cow that is Well Respected for its Strong Dividend History
Coca-Cola generates huge cash flow with less debt and its dividend policy is well cherished by value investors. Coca-Cola recorded a whopping cash balance of $17.3 billion last quarter but its debt obligation was $14.2 billion scheduled on a long-term basis. So, Coca-Cola isn't weighed down by debt obligations that could impede its growth or prevent generous dividend payouts to its shareholders. Coca-Cola has increased dividend payouts in each of the last 50 years. The company's share buyback policy is also something that would interest investors who have their focus on long-term returns.
Conclusion
Coca-Cola has come of age and I believe that it is a good investment for investors who are focused on the long term. Analysts' perception of Coca-Cola is very favorable; seven analysts recommend a STRONG BUY for its stock while 5 recommend a hold.
Disclosure: I have no positions in any stocks mentioned, and no plans to initiate any positions within the next 72 hours. I wrote this article myself, and it expresses my own opinions. I am not receiving compensation for it (other than from Seeking Alpha). I have no business relationship with any company whose stock is mentioned in this article.