By Jeff Pietsch
A strong holiday shortened week left the S&P 500 (NYSEARCA:SPY) higher by +2.6% with the NASDAQ 100 (QQQQ) up a full +5.1%. While the Santa Claus rally may well carry us into the new decade, I would be remiss not to mention that the vast majority of tracked equity ETFs have now reached extreme short-term overbought levels.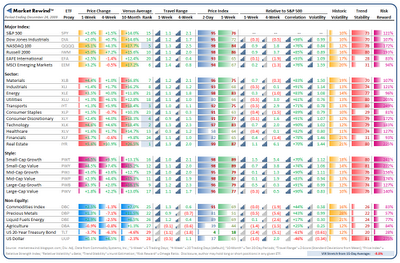 (Click Image to Enlarge/ Glossary)
Of course, extended overbought readings are a frequent byproduct of powerful bull markets.

Meanwhile, abbreviated week Fifty Three of 2009 features the following economic calendar and rotation model selections (a new feature for 2010!):
A Happy Holidays & Wonderful New Year to all of my Market Rewind Readers!

Click to enlarge: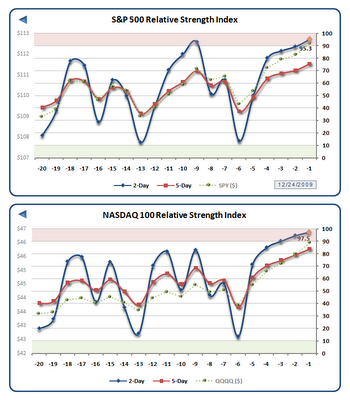 Disclosure: Never Investment Advice