King of the World, baby.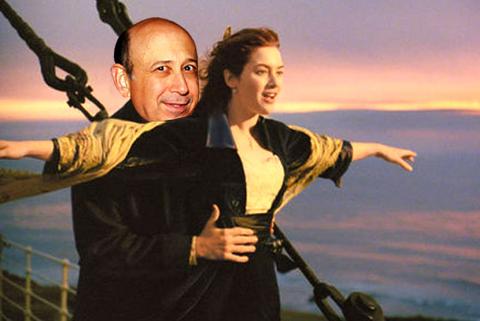 Click to enlarge
From the Financial Times:
Mr Blankfein has struggled to rebut the criticism effectively, shifting from insisting that it would probably have survived the crisis without help from the US Treasury, to apologising for its conduct, and finally (in a typically jaunty line at the end of an interview with the Sunday Times) asserting that it was "doing God's work".

Yet he has also steered Goldman adeptly through the crisis, betting correctly that the global investment banks would survive the turmoil (with government help) and not be dismantled by regulators. Instead, his bank has stuck to its strengths, unashamedly taken advantage of the low interest rates and diminished competition resulting from the crisis to make big trading profits.

For all of these reasons, both positive and negative, the Financial Times has chosen Lloyd Blankfein as its Person of the Year. His job and his personality have made him the public face of Wall Street during its most testing period since the 1930s.

This is not an unalloyed endorsement of either Mr Blankfein or Goldman, which the FT has sometimes criticised in the past year. Instead, it is a recognition that Mr Blankfein and his bank have taken the leading place in the world of finance, while others have fallen by the wayside.
So FT says they made the decision based on "both positive and negative" factors. Why consider negative qualities when selecting the "person of the year"?
Why not choose person of the year based on positive factors? Morals, ethics, and success in business/politics? It's absolutely absurd that a respected publication like The Financial Times uses negative characteristics as part of their criteria. Did their ratings system weigh 'scammed the nation' as a major positive?
Why not make Bernie Madoff Person of The Year? He made a hell of an big impact too. Who cares whether it was positive or negative? Not the Financial Times, apparently.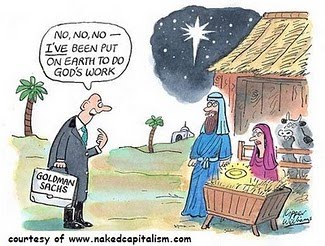 Top image via NY Magazine, bottom pic from naked capitalism.