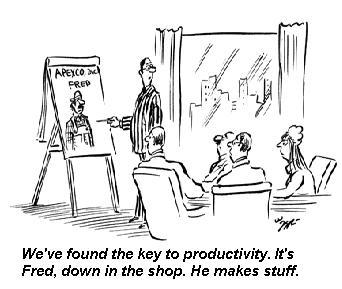 CEF Weekly Review: The 13 closed end fund (CEF) types on average posted a 1.2% increase for the week ending 12/24/09. On an aggregate, unweighted basis, the weekly average price change for the 507 CEFs increased 1.0%.
The weighted 49 CEFs comprising the Claymore CEF Index registered an average advance of 1.6% for the week. The S&P 500, as measured by the SPDR S&P 500 ETF (NYSEARCA:SPY), surged 2.1% during the holiday shortened week.
(Click here for YTD CEF performance. The table is based on a 270 CEF sample size as all the data fields are not available for the CEF universe.)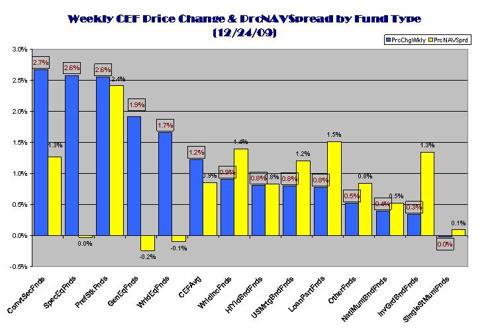 The Eqcome CEF Fear Index continued its easing process this week. The aggregate weekly price change increased more than the change in NAV by 0.5% (1.0%, 0.5%, respectively). The CBOE Volatility Index (VIX), which typically moves inversely with the stock market, slalomed 10.2% during the week as the S&P 500 advanced 2.18% on 50% lower average daily volume.
CEF Weekly Fund Type Performance: The price performance of the 13 fund types for the week was favorably weighted toward equity fund types. Equity CEFs registered above average price performance with debt-oriented fund types generally falling below that mark. The exception to this was PrefStkFnds which continued its strong weekly performance. At the risk of being redundant, the relative improvement in banks' capital structures may be a source of encouragement for preferred stocks as a bulk of preferred are bank issued.
ConvtSecFnds led the pack with an average price advance of 2.7%. The price appreciation was dispersed among the funds possibly indicating some type of investor theme regarding convertibles was being executed. Such an investment theme doesn't seem obvious as convertibles are usually considered defensive investments. I'm not aware of the concentration of convertible bonds to a particular industry. However, convertibles are typically issued by growth companies, i.e. technology, with little or no dividend. This may be an indication that investors are more confident of a recovering economy into 2010.
Equity oriented CEFs, SpecEqFnds, GenEqFnds and WrldEqFnds, all registered strong advances. However, those fund types didn't experience concomitant increases in NAVs. Such a performance may represent a "sugar high" as the Santa Claus rally seemed to be in play. InvGrdBndFnds' NAV was notably higher than its price advance.
CEF Winners and Losers: The CEF with the greatest positive PrcNAVSprd[1] for the week was Nuveen Tax-Advantaged Floating Rate Fund (NYSEMKT:JFP). Typically, a positive spread is generated as positive news drives the stock price higher than the related NAV. In this case, the positive spread was generated by the price dropping less than the NAV.
The stock dropped like a stone on Friday's relatively heavy volume. Earlier in the month JFP's monthly distribution rate was reduced from $.022 to $.015 per share, a decline of 31.8%. While the stock priced declined 3.9% during the week its NAV dropped 19.5% generating a positive PrcNAVSprd of 15.7%. It would appear that some investor was doing year end "house cleaning".
This week's CEF with the greatest negative PrcNAVSprd was Nuveen Senior Income Fund (NYSE:NSL). It is unusual that the greatest positive and negative spreads reside in the same fund type: LoanPartFnds. In this case, NSL's stock price dropped 7.9% while its NAV rose 0.9% generating a negative spread of 8.8%. NSL also experienced a drop in price on heavy volume on Thursday. Earlier in the month, NSL increased its monthly distribution by 7.5%. The stock is trading at a 7.0% yield and at a 5.5% premium. NSL's premiums seem to be short lived and I'd wait to buy it when it gets to a discount.
Economic & Earnings Outlook: (Click here for next week's economic calendar; click here for earnings announcements and estimates.)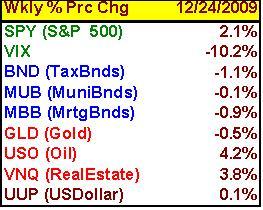 ETFs: (Click here for ETF YTD sector performance.)
Insider Trading: Horejsi added an additional 255,292 shares in the past reporting week of Boulder Growth & Income Fund (NYSE:BIF) for an incremental $1.5 million in market value. Month-to-date it has acquire almost 1 million additional shares (980,893) representing a cost of $5.6 million. Horejsi has accumulated 6,825,220 shares in BIF representing a 27.9% ownership interest.
While Horejsi has been aggressive accumulating the shares of BIF, the shares have not seen a big spike in the price. There must be a ready source of shares for such a significant quantity to change hands without moving the share price in a material fashion. As of September the two largest institutional shareholders are Doliver Capital Advisors (4 million shares) and SG Americas Securities, LLC (1 million shares).
Horejsi also acquired an additional 3,467 shares of Denali Fund (DNY) adding to its previous monthly acquisition of 11,529 shares. Horejsi owns 74.9% of DNY.
There was scatter buying and selling of a deminimous nature in other CEFs.
(Click here for a hyperlink to the Joe Eqcome CEF Weekly Insider Report.)
CEF Distribution Announcements This Week: The following is a link to a table of CEF distribution announcements this week as well as the previous week's with yet expired ex-dividend dates. The list is not intended to be inclusive. (Click here for weekly CEF distribution announcements.) Due to holidays, this list wasn't updated this week.
CEFs Focus for the Week: The focus stock again for the week is Cornerstone Progressive Return (NYSEMKT:CFP). IMHO this stock in addition to being vastly overvalued exhibits a fact pattern regarding its valuation that rises to the level of curiosity and further examination.
Consider the following facts:
There is no fundamental case for its current valuation, i.e., no one has advanced a case why a small cap stock should be trading at a 50% premium when it is effectively in the process of liquidating itself through distributing its capital in the form of monthly distributions.

Its largest shareholder appears to be systematically bailing out of its stock having sold 4.3 million shares (approximately half CFP's outstanding shares) and has an additional 5 million shares to liquidate.

According to estimates, the cost basis per share of the major shareholders are between $9.50 and $10.50 per share and so supporting the stock at current valuation would facilitate a liquidation value that would minimize losses.

The major shareholders has distributed is holdings to other accounts which may allow these smaller accounts to come under the "radar" screen with regards to SEC reporting of trading in the security.

There seems to be small-lot buying after large trades on downticks and at the close and in the aftermarket.

Lastly, to be a current buyer of the stock you'd have to be an investment moron, subscribe to the "greater fool theory of investing" or covering your "short" at higher prices.
Of course this could be all coincidental and it probably is. In an effort to facilitate that conclusion, I've requested the SEC to review the trading patterns of CFP to see if there is any algorithm that they can discern regarding "irregular trading. Whether this request gets a "circular filing" or rises to the level of examination no one will know until a statement is made public—if ever. However, this is not your Father's SEC.
Let me be clear: there is no current evidence that any systematic support of CFP's stock price is occurring. All that is being suggested here is a "stress test" of a company that fits the profile where stock price support would materially benefit the major shareholder. All that proffered is a "running to ground" which is an accepted and preferred method in professional securities analysis.
For current investors in CFP, a fool and his money will soon be parted based on fundamental analysis alone. (See: Closed-End Funds: A Legalized Ponzi Scheme? The article included more detail information on CFP.)
I do not recommend retail investors "short" this stock. This is a job for hedge funds and large institutional investors.
Consider it food for discussion.
Happy New Year!
---
[1] A positive PrcNAVSprd can be interpreted as negative because it typical signals a share price movement more favorable than the NAV. All things being equal, price and NAV should move in tandem. A price movement greater than the NAV may indicate the stock is overvalued relative to its NAV which in theory is the stock's intrinsic value. The opposite would be true for a negative PrcNAVSprd.
Disclosure: Diversified holding of CEFs Sold Short Positon in CFP to Remove Any Conflict of Interest with Analysis