Amarin's (NASDAQ:AMRN) investors have suffered greatly under the reign of the current management team. The "CVO" Chief Value Destroyer title, coined by Hedge Fund legend Daniel Loeb comes to mind. The incessant rumors of buyout offers never materialized. The company had over 17 interested suitors at one point and received multiple offers, but these were not accepted because they were below the target price of $30 per share that Amarin's executives reportedly wanted.
Following the crushing defeat that was the ADCOM panel's decision, what some saw as Amarin's Waterloo, General Zakrzewski addressed his troops. His "speech," and I use this term very loosely, could have definitely benefited from Lionel Logue's eloquence developing techniques. This entire conference call lasted little more than 15 minutes. The same indecision that Mr. Zakrzewski had exuded after Vascepa's approval resurfaced and he admitted he once again did not have a backup plan. He had gone into a significant binary event without planning for all outcomes, the dozens of investors I talked to were unanimously shocked!
With the memories of these better days firmly behind us, disgruntled investors are now left wondering what went wrong and who is to blame. A growing consensus is forming that the company's CEO, Joseph S. Zakrzewski, may have taken multiple actions that hurt the company. Chief among them is the fact he boasted he had multiple interested parties yet failed to solidify a deal. Other grievances include the fact that he sold over $4 million worth of his shares following the approval of Vascepa ($2 million in July of 2012 and $2 million in September) instead of holding on to them like he should have if he truly thought a deal was in the works.
Another complaint was that he lacked leadership following the approval of Vascepa; his behavior was strange and he did not seem to have a plan, he seemed bewildered at the fact that all of the potential acquirers had vanished into thin air. He did not adapt to the situation and adopt a pre-planned course of action, the expectation was that he would partner up with a large pharmaceutical company to start marketing and distributing this great drug that investors believed in. Instead, during the August 2012 conference call, Mr. Zakrzewski insinuated that there would be exciting developments in the last few months of 2012. Some investors see this period of time, the months between the approval and the launch, as a waste of precious resources that should have been directed towards marketing the drug heavily.
The riskiest option that Amarin had on the table at that time was to go at it alone, no BP partner, no Buyout, no upfront payments to prevent dilution, no money. The only way to afford such an endeavor was to take out a big loan, on the plus side it didn't dilute shareholder value, not directly anyways. The number of reps that were hired were unimpressive, only 275, however Mr. Zakrzewski did tout their pedigree as "pick of the litter" reps with a minimum of 3 years in the CV space. In fact, they were so good that he just fired half of them.
Reducing the sales force by half when scripts are so crucial is certainly not the right direction for this company. If the Amarin's executive team wanted to cut costs, they should have done it in the only way that didn't further destroy shareholder value, they should have taken a pay cut. The problem that got Amarin in this mess wasn't poorly performing sales reps, the problem was poor management.
The situation further devolved in July of this year, when Amarin's board decided to go ahead with a public offering of over 20 million shares, a nice dilutive reward to the loyal shareholders they are supposed to work for. To the chagrin of many, this capital raising effort was poorly timed at the then 52-week low, ensuring maximum dilution and minimum value.
The latest failure was only a few days ago, when Amarin's management decided to release the now infamous 8-K form about the rescinded SPA. They are obligated by law to disclose such material events, through an 8-K document, however they are also morally and ethically expected to disclose such things through a press release so the widest possible amount of their shareholders are informed. They did not bother with the latter, I had to sift through their EDGAR filings in order to find it and bring it to the public's attention, to my own financial detriment.
There is a silver lining to this story, Joseph S. Zakrzewski was able to unload most of his stock and now only has 175,270 shares of Amarin, at the current market price, this amounts to chump change. Regular shareholders can now own as many shares as he does. They can also find solace in the fact that Mr. Zakrzewski was able to exercise over $7 million worth of stock options in 2012, on top of his $855k salary. No matter what happens to Amarin from this point forward, he will be fine. So will the other 4 "key" executives who make from $471,000 to $542,000 per year, not including their stock options, which were exercised to the tune of $8.5 million last year. Surely a just transfer of wealth for such an acute group, after all the results speak for themselves.
The time for change is now! Joe Z. must not be allowed to run this company to the ground, his day of reckoning is at hand, he can either go out quietly and enjoy retirement, or we the shareholders will drag him out.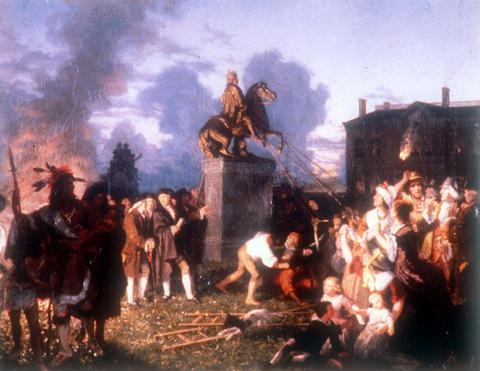 Disclosure: I am long AMRN. I wrote this article myself, and it expresses my own opinions. I am not receiving compensation for it (other than from Seeking Alpha). I have no business relationship with any company whose stock is mentioned in this article.