In light-volume, holiday-shortened weeks, small stocks on a tear usually continue to appreciate. With that in mind, I fired up the century club stock screen. It aims to identify small stocks that may be in the beginning of a big move, and rarely fails to pull up charts worthy of further investigation. Here are a few from the latest screen. Feel free to run the screen yourself — anyone with a basic subscription to MarketClub can replicate it using MarketClub's smart scanner and these changes.
Elron Electronic Industries (Nasdaq:ELRN)
Elron Electronics' chart has been on a tear, but if the company still intends to delist from U.S. trading by Jan. 6, then there could be an overhang of sellers over the next two weeks.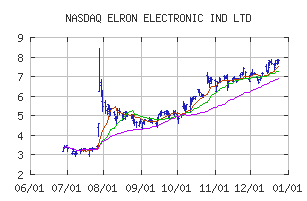 Bioanalytical Systems (Nasdaq:BASI)
Love the stock chart, never heard of the company. Apparently BASI does outsourced biopharmaceutical research, and also sells automated sampling services that other biotech and pharmaceutical companies use in their research programs. Bioanalytical Systems has a lot of debt — over $11 million versus a market capitalization of under $6 million — but that news has been known to the market for some time. Does the chart show that the company is turning the corner?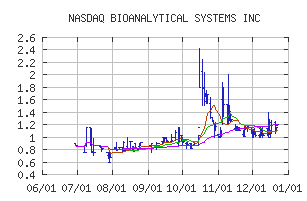 Luna Innovations (Nasdaq:LUNA)
Luna is in bankruptcy now (Chapter 11 reorganization) but it might be emerging as early as January 12, 2010. My review is just beginning, so if you are familiar with LUNA please share in a comment or email. Here's what catches my eye: the company says that common shareholders will be maintained in the reorganization. Very tempted…may buy in anticipation of a rise into the Jan. 12 hearing.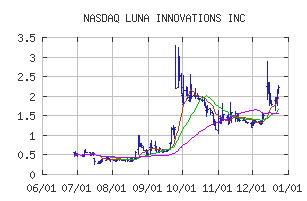 inTEST Corp. (Nasdaq:INTT)
inTEST, a small manufacturer of components used in semiconductor testing equipment posted substantial increases in revenue and gross margins. It is still losing money, but the trends are moving in the right direction. Yes, inTEST is already up about 700% from its lows. But the chart looks like its about to go parabolic and the company has an enterprise value that is still substantially below revenues. I suspect INTT has further to go.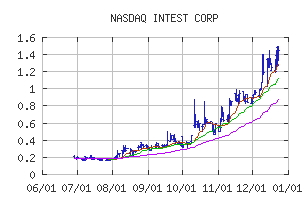 Curis Corp. (Nasdaq:CRIS)
Curis is a discovery-stage pharmaceutical company focusing on cancer treatments. I don't know anything about the company, but the breakout on CRIS is hard to miss.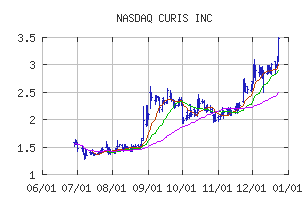 Rubicon Minerals (Amex:RBY)
Rubicon Minerals, like U.S. Gold (Amex:UXG) is a junior mining company led by ex-Goldcorp (NYSE:GG) CEO Rob McEwen. As long-time readers know, I have been beating the drum on RBY since it was below $2. While I took profits recently, the breakout to new highs has caught my eye.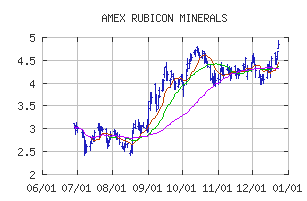 DISCLOSURE: No positions.