October was shaping up to be a very good month for the natural gas transportation portfolio until Chart Industries (NASDAQ:GTLS) posted disappointing Q3 earnings causing the stock to drop 10.9% on the very last day of the month. Luckily, solid results by GE (NYSE:GE) and ConocoPhillips (NYSE:COP) kept the portfolio in the green for October. The year-to-date performance of the individual stocks is shown in the following chart: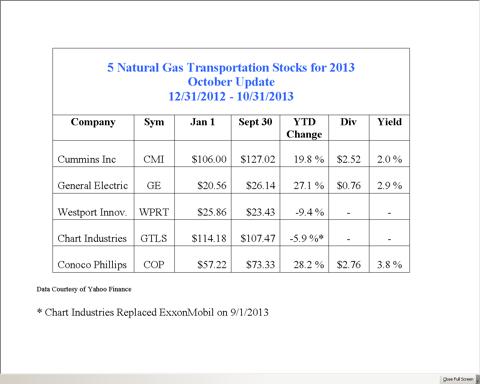 YTD Performance
The portfolio's YTD return is 13.46%, up 1.8% for the month. The total return of the portfolio, including dividends, is 15.64% YTD. In comparison, the S&P 500 was up 4.5% for October and is up over 23% year-to-date.
Dividend Payments For October
Portfolio Changes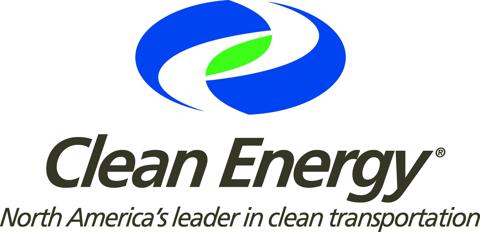 It's time to throw in the towel on Westport Innovations (NASDAQ:WPRT). After last month's announcement of another secondary offering (6 million shares or ~10% dilution), it was imperative the company announce excellent Q3 earnings. They did not. As a result, I am switching out of WPRT and into Clean Energy Fuels (NASDAQ:CLNE) as of the end of October. Although CLNE has yet to reach escape velocity, they have made substantial progress recently and are getting closer. The shares look attractive at this level ($11.37), and the new deal with GE looks very promising for both companies (see below).
Earnings, Earnings, and More Earnings
October was a month of earnings reports. As mentioned earlier, GE had an excellent Q3 report and the stock responded. The company beat estimates and announced a record $229 billion backlog. GE was up 9.4% in October. Conoco Phillips' Q3 results were solid and the company's strategic plan is on track. COP closed the sale of its Kashagan interest for $5.4 billion. On the other hand, Cummins Inc. (NYSE:CMI) posted disappointing Q3 earnings and was down about $5/share on the month.
Despite disappointing Q3 earnings by 3 of the 5 stocks in the portfolio, the laggards are still growing nicely, just not as fast as the market had expected.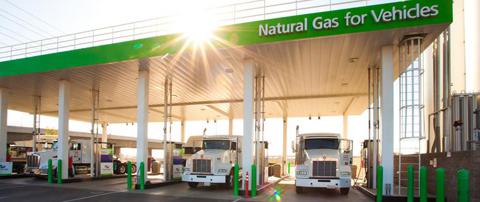 Newsworthy Company Updates for October
GE and Clean Energy announced a strategic alliance with the goal of accelerating adoption of natural gas transportation by the heavy duty trucking industry. Clean Energy CEO Andrew Littlefair summed up the agreement:
Together with GE Capital, we're breaking down the barriers to entry that may have prevented some fleet owners from making the transition to natural gas. Our goal is to work with fleet operators to achieve a one-year payback on the incremental cost of natural gas heavy-duty trucks - and our alliance with GE Capital is another tool in achieving this important goal.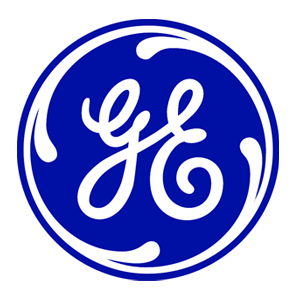 GE also announced a $600 million contract to provide key turbomachinery equipment for the Yamal liquefied natural gas (LNG) "megaproject" that is being developed on the Yamal Peninsula in Russia's northern Siberia region. The plant will provide LNG to fast growing markets in Asia-Pac.
Chart Industries announced a contract to build 20 retail LNG fueling stations across North America for a "major oil company". The stations are projected to be completed by Q2 of 2015.
Natural Gas Transportation Industry News
Oklahoma 7-Eleven plans to expand the number of stations supporting CNG refueling. 7-11's experiment with CNG has been such a success that the company plans to offer the fuel at other locations. CEO Jim Brown said:
I can't identify the locations, but we're sufficiently encouraged to do more of it. At the time we did it, we weren't excited about what we were seeing as far as consumer demand. I wouldn't have anticipated that it would have been so well received here. But now that it has, we see an opportunity there, especially given the way the product is priced in the market.
Istanbul-based tug boat manufacturer, Sanmar, has finished building the first tug boat ever powered by LNG. Powered by an engine built by Rolls-Royce, Sanmar says the new sea vessel is the most innovative, fuel-efficient and cost-effective tug boat ever built.
The Wall Street Journal recently published an article (Truckers Tap Into Gas Boom) on natural gas transportation in the trucking sector. The WSJ reports companies like Procter & Gamble (NYSE:PG), Lowe's (NYSE:LOW), United Parcel Service (NYSE:UPS), and FedEx (NYSE:FDX) are all accelerating adoption of natural gas for their fleets. The article points out:
P&G is already running 7% of its trucks on natural gas. Could reach 20% within 2 years.
UPS plans to buy 1,000 natural gas trucks by the end of 2014.
FedEx plans to shift 30% of its long-haul fleet to natural gas over the next decade.
60% of all new garbage trucks being purchased are NGVs.
90% of Waste Management's (NYSE:WM) future purchases will be NGVs.
Heavy duty trucks account for just 1% of the US vehicle fleet yet consume 20% of the fuel.
Diesel engine trucks get between 5-7 mpg and average 100,000 miles per year.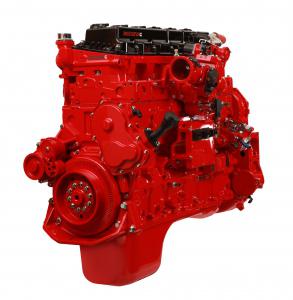 The introduction of the new ISX12-G 12-liter natural gas engine made by Cummins-Westport appears to have signaled an inflection point for the long-haul trucking sector to make the transition to natural gas.
Of course these plans to transition to NGVs are because of the over-whelming advantage of natural gas versus gasoline and diesel:
Natural gas currently costs about $1.50 less per gallon than diesel or gasoline, depending upon local prices.
Vehicles that run on natural gas emit up to 30% less greenhouse gas emissions than gasoline or diesel vehicles.
Nearly all natural gas consumed in North America is produced domestically.
There are more than 1,100 natural gas fueling stations in the U.S. - and about half of them are open to the public.
The best way to show the superiority of natural gas over gasoline and diesel is to simply show the chemical formulas for each:
Natural Gas (methane): CH4
Some of the main components of gasoline include isooctane, butane, 3-ethyltoluene, and the octane enhancer MTBE:

Typically gasoline and diesel also contain lead, sulfur, and other additives. Is it any wonder that putting a clean white handkerchief on the tailpipe of an NGV for 3 minutes comes back white? Try doing the same experiment on your car or truck. As Einstein believed, there is beauty in simplicity, and "CH4" is about as simple as you can get. Someday, the world will run on hydrogen ("H"), and that's about as simple as it can get.
Summary and Conclusion
The natural gas transportation portfolio has lagged the S&P500 this year primarily as a result of a losing bets on Westport Innovations and Exxon Mobil (NYSE:XOM). Exxon was replaced last month by GTLS and starting in November Clean Energy will replace WPRT. Despite the underperformance of the portfolio, the outlook for natural gas transportation has never looked better and the number of NGVs on the road is expected to increase rapidly. If the WSJ report is any indication, 2014 is poised to be a break-out year for natural gas transportation in the US. Finally!
Disclosure: I am long COP, XOM. I wrote this article myself, and it expresses my own opinions. I am not receiving compensation for it (other than from Seeking Alpha). I have no business relationship with any company whose stock is mentioned in this article.
Additional disclosure: I am an engineer, not a CFA. The information and data presented in this article was obtained from company documents and/or sources believed to be reliable, but has not been independently verified. Therefore, the author cannot guarantee its accuracy. Please do your own research and contact a qualified investment advisor. I am not responsible for investment decisions you make. Thanks for reading and good luck!