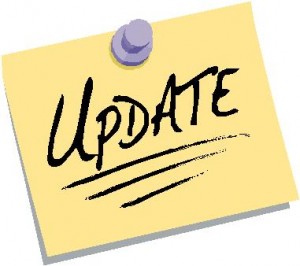 Stocks and exchanged traded funds are slightly higher Monday in light trading. For this period between Christmas and New Year, we should see light trading volumes all week.
Retailers got a gift this holiday season as retail sales rose an estimated 3.6% from a year earlier, helped by an extra shopping day. Last year's holiday season was the worst in four decades as sales actually fell by 3.4%, reports Cotten Timberlake and Linda Sandler for Bloomberg. [For more stories on the retail sector, please see our retail category.]
Retail stocks are higher with the SPDR S&P Retail ETF (NYSE: XRT) up nearly 0.4% this morning and just below its 52-week high.
Airline stocks are down sharply this morning on the back of the attempted terrorist attack on a Christmas day flight from Amsterdam to Detroit. This has renewed concerns about terrorism and will likely lead to heightened security measures, reported Mary Jane Credeur for Bloomberg. [For more stories on airlines, see our airlines category.] The Claymore/NYSE Arca Airline ETF (NYSE: FAA) is down only 0.6% so far this morning.
Prices of Treasury securities were lower and yields higher Monday morning as bond investors braced for $118 billion of U.S. government notes supply for the week. In the last round of bond auctions for 2009, the government will sell $44 billion in two-year notes today, $42 billion in five-year notes on Tuesday and $32 billion in seven-year notes on Wednesday, reports Min Zeng of the Dow Jones Newswires.

Bond yields have broken through multi-month highs over the past week amid optimism about the economy. The two-year note touched a yield of 1.03%, a level last seen in late October, while the ten-year note's yield hit 3.864% , the strongest level since mid-August. [For more stories on Treasury bonds, see our Treasury bonds category.]
The iShares Barclays 7-10 Year Treasury Bond Fund (NYSE: IEF) is down 0.2% and the iShares Barclays 1-3 Year Treasury Bond Fund (NYSE: SHY) is down 0.1%. Both ETFs are very near their respective 52-week lows. [For more stories on Treasury ETFs, see our Treasury ETFs category.]

For full disclosure, some of Tom Lydon's clients own shares of SHY.
Tony D'Altorio contributed to this article.