As most of you already know we are big fans of one of our core long holdings SunOpta Inc. (NASDAQ:STKL). We feel like proud parents reporting that STKL has expanded into producing Non-GMO corn meal which will put them in a very unique position within the niche organic food producer space. STKL is the secret "best of breed" in organic food production. Potential applications include pasta, cereal, snack foods and other baked foods and unlimited uses in the Gluten Free realm (which is an area that is in desperate need of supply to meet its swiftly increasing demand).
Regardless of whether or not the GMO labeling bill passes in Washington on November 5th or eventually passes at some point in the future, people around the world are becoming increasingly concerned and are educating themselves and their loved ones on the health issues related to consumption of GMO foods. Even non-GMO pet food is starting to gain shelf space. Ultimately it comes down to the fact that in today's information age, consumer awareness cannot be stopped and STKL will be there to supply the healthy alternative for those consumers which want to have an organic option. It is a leader in the space and is trading at a deep discount to its peers and that is the magic formula for Wall Street value investors. Because they offer private labeling, it is not the SunOpta name you will see on the grocery store shelf but they are there behind the scenes quietly producing and supplying the goods.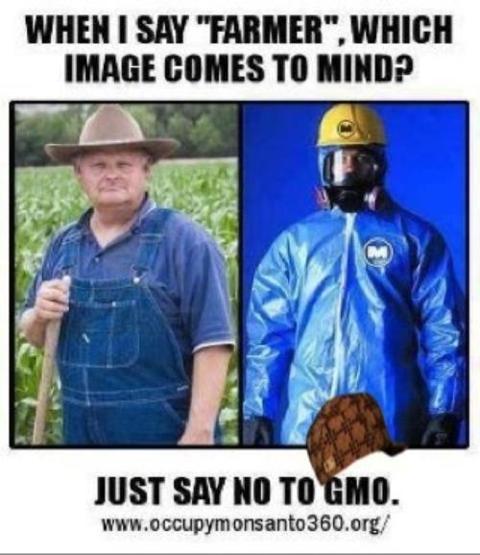 The other key factor in considering SunOpta's success in the GMO war is that STKL will be able to help companies that did not previously offer non-GMO options expand their offerings into that alternative space.
"As we continually seek to expand the company's value-added ingredients portfolio, the organic and non-G.M.O. milled corn ingredients provide a gluten-free and allergy-friendly solution in many applications," said Allan Routh, president of the SunOpta Grains and Foods Group.
StreetAuthority writes that STKL is currently 200% undervalued "SunOpta is the rare small-cap company in position to cash in on the surging organic foods industry. But in spite of that bullish outlook, STKL looks like a bargain compared with its peers. If SunOpta had the same PEG ratio as its peers, shares would jump to $30, a 200% increase from current levels." October 17, 2013, 11:00:00 PM EDT Read more: http://www.nasdaq.com/article/this-secret-small-cap-is-200-undervalued-cm289109#ixzz2jLYQeWcH
The mail-in ballot state's voters are already weighing in on Initiative 522, which would mandate the labeling of genetically modified organisms (OTCPK:GMOS). 60% of the food produced in the USA has at least 1 GMO ingredient in it. Monsanto (NYSE: MON) of course is pushing hard both openly and clandestinely in Washington and in the media against the labeling bill. However, the fact that 93% of America s population supports GMO Labeling and that certain States like Maine and Connecticut have already voted Yes on GMO labeling should be catalyst enough for STKL to finally get its day in the sun. It is only a matter of time before the FDA and US Government will have to comply with the people's vote. Whether or not they comply by passing the bill on November 5, 2013 or whether or not it takes more time will not matter in the long run although it would most certainly be a very obvious and immediate catalyst for STKL.
Video of 14 year old Rachel Parent GMO labeling advocate and founder of Kids Right to Know faces off against TV host and wins.
Disclosure: I am long STKL. I wrote this article myself, and it expresses my own opinions. I am not receiving compensation for it. I have no business relationship with any company whose stock is mentioned in this article.
Additional disclosure: The RCI fund is long SunOpta STKL