OCZ Technology (NASDAQ:OCZ) reported their often delayed earnings recently and its recent August 31st quarter earnings. Although we suspected the numbers would be rather poor, even we were taken back at some of the figures.
In this article we will connect the dots and expose the very bleak picture at OCZ. We will prove that OCZ has no hope of surviving in its current state; to survive they must sell the company whole, part it out, or restructure themselves into something more efficient.
While the numbers from August were terrible, they pale in comparison to today's meltdown in the stock (currently down -30% in one day)!
Of course some will view this as a buying opportunity. However, we would avoid buying stock outright. If you just have to speculate then buy some cheap $1 dollar strike call options, otherwise...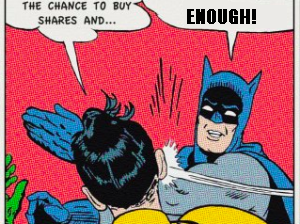 Show Me The Money!
It all boils down to the hard cold cash, something which OCZ sorely lacks. Without additional funding the company is a done deal, stick a fork in it -- Ding! The burn rate (negative cash flow) is far too high given OCZ's meager cash position of 10.6 million (as of August 31st, 2013). In fact, OCZ covered its need for capital in the latest 10-Q/A:
"The Company will be required to secure one or more additional financings to fund its near-term operations."
So what are the options for OCZ?
Option A: Additional Loans -- OCZ might receive more PIPE loans by companies like Hercules Technology Growth Capital (NASDAQ:HTGC). These usually come with high interest rates and stock dilution. Being that OCZ already has 2 of these in place it's possible that a preexisting loan could be expanded to the tune of additional charges and yet more dilution. However, it would be unlikely that a 3rd loan would come about due to the structure of the existing loans (the existing loans are paid out 1st in the event of a default, and various divisions of the company are listed as collateral). Also the lack of financial compliance per the loan terms is certainly a factor in any lenders decision.
As stated in the 10-Q/A:
"The Company is currently not in compliance with certain of its lending covenants, including certain minimum operating ratios and covenants, and there can be no assurances that the Company will be in compliance and comply with these covenants in the future."
Option B: A Secondary Offering -- Some have speculated that OCZ will issue a secondary to generate new capital via dilution. According to OCZ's 10-K (page 14), this looks rather unlikely until a year has passed. Oct 8th, 2014 is the earliest they can file a secondary if we are reading the below correctly:
As a result of the delayed filing of our periodic reports with the SEC, we will not be eligible to register the offer and sale of our securities using a short form registration statement on Form S-3 until we have timely filed all periodic reports required under the Securities Exchange Act of 1934 for one year.
Option C: Perform Triage -- If OCZ is unable to sell off its poorly performing division, they may simply shut them down and sell off whatever hard assets they have in order to reduce the burn rate. For example, the Taiwan production line is valued at $4.4 million. Assuming they can capture 75% of its value, this will yield OCZ $3.3 million dollars of desperately needed liquidity to fund operations.
"In order to fund debt service costs and operate profitably, the Company may have to curtail its operations to reduce costs. (Source: 10-Q/A)
Option D: Sell off Parts -- While OCZ is in talks to sell off the entire company, so far no one has taken the bait. Why would they? The consumer division is a dog and the power supply division is a stinker with revenues in both just buckling and then nose diving south.
For a company like OCZ that is unable to manufacture NAND, much less acquire it, keeping the consumer division is a losing proposition. The consumer battle is only going to get worse with time, and being at the whim of the NAND producers whom they directly compete against makes little sense.
Wind Of Change
OCZ let us know during the October 15th conference call they are looking to sell off the consumer division in order to generate much needed capital and reduce expenses. It seems like a wise move given they are having problems buying NAND due to poor credit. One of the three suppliers of NAND even went so far as to stop supplying OCZ NAND at all.
"Some of our NAND flash suppliers have recently reduced or eliminated our credit lines, which means that we have to pay cash for flash from those manufacturers or obtain flash through distributors that will provide credit to us. Flash that we obtain from distributors typically costs more than flash that we obtain from the manufacturers." Source: October 15 CC.
Ditching the consumer division (and hopefully the imploding power division) would allow OCZ to concentrate on enterprise; they would not have to fight for NAND or throw R&D at the power division to get it up to speed; also, headcount and expenses would be drastically reduced.
Lack of Guidance
Just how bad is the credit and NAND situation? Well, it is so bad that OCZ does not even attempt to provide future guidance. (Talk about being in the dark!) Per OCZ CEO Mr. Schmitt:
Due to uncertainties in being able to procure forecasted flash amounts and credit constraints, we will not be providing guidance for the fiscal third quarter of 2014, ending November 30, 2013. It is our belief that at this point we cannot accurately predict the outcome of our efforts to resolve these issues.
The question remains though -- who would want a consumer SSD division that has a tarnished brand name? OCZ has a reputation for buggy hardware. Its Newegg.com reviews are less than flattering compared to the competition.
Lack of Customer Diversification
Being overly dependent upon one customer is bad, but what is worse is when these few customers' sales are projected to go down. Per the 10-Q/A from October:
"Major Customers for the three and six months ended August 31, 2013, one customer represented 28% and 36% of net revenue, respectively. We do not expect sales to this customer to continue at such a significant level in future periods."
Given the lack of future guidance by OCZ we can assume that the negative sales trend will continue -- leading to lower revenues. With this one key customer buying less (due to a datacenter being completed) we can expect sales to be down quite a bit in enterprise.
Delisting Process -- Say it ant' so!
OCZ faces the very real threat of being delisted. NASDAQ requires stocks to trade over $1 dollar. If they trade under $1 dollar for over 30 days they will receive a delisting notice. One way to achieve remedy this is to perform a reverse stock split (aka the kiss of death).
Conclusion
If OCZ is unable to obtain financing (and the dilution to follow), part the company out, or sell the company, they will go bankrupt given their burn rate. It is only a matter of time and math.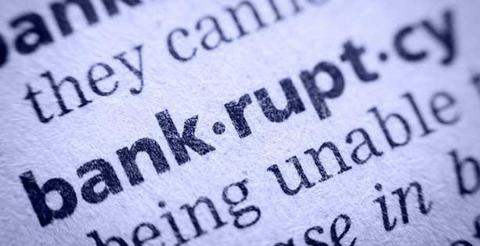 The battle in the SSD market has heated up. The large players such as IBM, Western Digital (NYSE:WDC), Seagate (NASDAQ:STX), Micron (NASDAQ:MU), and EMC (EMC) are all acquiring various SSD companies and selling products that directly compete with OCZ. We are also seeing indicators that the sequestration is directly affecting sales of hardware in the enterprise area. The effect on OCZ is debatable as we do not know the extent to which they sell to 3rd parties which might serve the government. What we do know is that in no way did the sequestration help OCZ.
It's going to be a very rough road for OCZ. The clock is ticking and they need to sell the company now or dilute more to obtain funding before the burn rate finishes them off.
Disclosure: I have no positions in any stocks mentioned, and no plans to initiate any positions within the next 72 hours. I wrote this article myself, and it expresses my own opinions. I am not receiving compensation for it (other than from Seeking Alpha). I have no business relationship with any company whose stock is mentioned in this article.