By Bryan McCormick
U.S. stock index futures are down fractionally after mixed sessions in Asian, Eurozone, and U.K. markets.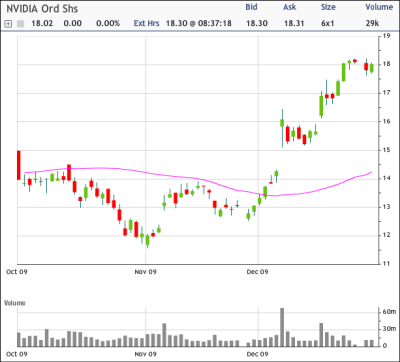 In Japan, despite the impending bankruptcy of Japan Airlines (OTC:JALSF), the Nikkei ended down only fractionally. In Europe, concerns over a drop in lending and money supply made economists more cautious about the European Central Bank removing liquidity measures too quickly. That appeared to have little direct impact on stocks, however.
The slight rise in the dollar is a possible factor that is helping marginally push some commodity prices lower. None of these issues would really matter under normal trading conditions, but the markets are essentially drifting in holiday mode.
Among sell-side analysts, Kaufman Brothers upgraded both Nvidia (NASDAQ:NVDA) and Marvell Technology (NASDAQ:MRVL) to "buy." In the absence of other catalysts, these relatively isolated calls could get more attention in the thin market volume.
If you are trading today, be aware of the potential for sharper price swings. In the absence of market depth, prices can move more erratically than would normally be expected.
(Chart courtesy of tradeMONSTER)