By David Urani
Despite the market receiving some generally decent economic data of late, including yesterday's global PMI reading increasing to 52.1 in October from 51.8, you get the sense that the market isn't convinced about economic growth. We're seeing a big reflection of that in oil prices which have been on a continual slide for the past two months, and are down another $1.06 today to below $94. Prices are at the lowest level since June, and have fallen approximately 15% since the September high above $110.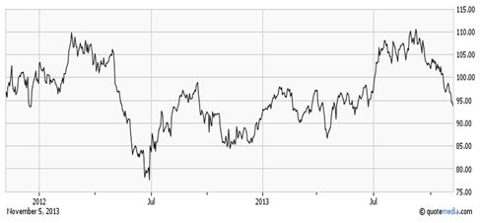 Some of that caution in the oil markets is based on some bearish readings lately from the EIA's weekly inventory reports. Just in October crude oil supplies increased by more than 13 million barrels, possibly an indication that the government shutdown and ensuing dent to consumer and business confidence had an effect on the economy. The next reading comes tomorrow and energy traders don't appear to be expecting much.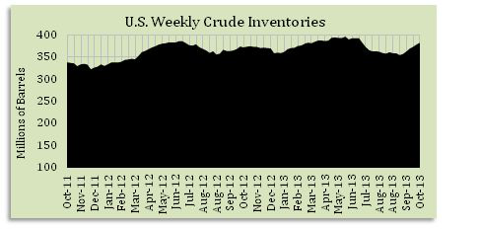 There's also been some dollar strength to exacerbate the slide in oil, with recent hints from the Fed suggesting the widely-feared QE "taper" is still in play.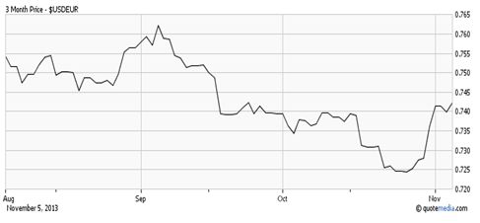 Of course lower oil prices are always a relief but in this case it could be somewhat of a warning sign being sent from the energy markets, that the economy is spinning its wheels.