So the S&P 500 finally got above the 50% retracement from the 2007 highs to the 2009 March lows yesterday. US equities surged by the most in two months, led by energy and materials stocks which were buoyed by the strong uptick in ISM data (a gauge of manufacturing) which increased by more than estimated. Caterpillar (NYSE:CAT) and United Technologies (NYSE:UTX) gained at least 2.7%. Exxon Mobil (NYSE:XOM) and Chevron (NYSE:CVX) climbed as crude rallied above $81 a barrel on the back of the freezing weather, while Newmont Mining (NYSE:NEM) and Alcoa (NYSE:AA) increased on higher metals prices. Morgan Stanley (NYSE:MS) jumped 4.4% as analysts at UBS and Credit Suisse advised buying the shares. The Dow Jones Industrial Average increased 1.5%, to 10,583.96. Intel (NASDAQ:INTC) led technology shares higher after Robert W. Baird & Co forecast increased demand for personal computers.
Stocks today are playing defense after a shocker of a US pending home sales numbers at 15.00 (at -16% versus an expected fall of 2%). I can only assume that this is somewhat weather related. On the bright side US factory orders were up a much stronger than expected 1.1% versus an expected print of 0.5%.
Today's Market Moving News
The German Central Bank, the Deutsche Bundesbank, is worried that a second banking crisis could emerge this year, according to Hamburger Abendblatt, citing Adelheid Sailer-Schuster, head of the Hamburg branch of the bank. German banks may face credit writedowns of between €50 billion and €75 billion this year. While last year's losses stemmed from trading in toxic assets, this year the writedowns could stem from loan defaults because of possible business bankruptcies.
Several European countries bordering the North Sea, including Germany, have plans to bundle renewable energy projects to create a high-tech wind, wave and solar energy network, the Sueddeutsche Zeitung reported. The report also quoted renewable energy experts as saying the project could cost up to €30 billion. A spokesman from the German Ministry of Finance said in the report a working group will meet in January to discuss the initiative, adding national coordinators are scheduled to meet February 9. Participating governments hope to sign a memorandum of understanding regarding the project by fall 2010.
Zhang Xiaoqiang, a vice-chairman of the NDRC, states that the Chinese CNY is facing a new round of appreciation pressure due to Quantitative Easing in 'rich countries,' a weakening USD and China's economic recovery. Turning to China's investment priorities, Zhang said that "our demand for energy and resources will grow. A world economic recovery and a rebound in global demand for commodities may also push up international energy and resource prices further… we must take part in global resource allocation in a more active manner".
PBOC governor Zhou Xiaochuan stated that Chinese banks must carefully pace their lending this year because heavy issuance of loans as industrial overcapacity has created growing credit risks. He commented that the Bank will "keep a good handle on the pace of monetary and credit growth, guiding financial institutions towards balanced release of credit and avoiding excessive turbulence".
ECB Council member Vitor Constancio said that "at this moment there exists in Europe a situation with public finances which is relatively worrying when we project it into the future but not so much in the short-term because we are still responding to the economic crisis."
Another ECB Council member, Lorenzo Bini Smaghi, stated that looser FX policies in emerging Asia, particularly in China, would benefit everyone, but the immediate costs of rebalancing remains a big obstacle. He said that the "global crisis seems to have strengthened the influence of those parts of society favouring a continuation of the current regime and weakened the voice of those asking for much-needed reform".
In the UK the FT reported that comments by the Chancellor of the Exchequer Alistair Darling's "laid bare tensions with Gordon Brown over the £178 billion deficit." The paper noted that the chancellor argued yesterday that revenue from stronger-than-expected growth should be used to cut borrowing. However, this seemed to contradict suggestions by the prime minister on Sunday that any extra revenues from stronger growth or lower unemployment might be used to boost spending and reduce the pain of cuts.
The Daily Telegraph quoted Paul McCulley, a managing director at Pimco, as saying: "We are currently cutting back in the US and UK (government bonds) because… supply and demand dynamics are likely to be negatively affected as borrowing rises and Central Bank buying declines."
US Fed Governor Elizabeth Duke stated that the Fed sees a moderate economic recovery continuing in 2010, but needs to keep Interest Rates "exceptionally low" for an "extended period" to foster job growth.
The IMF's First Deputy Managing Director, John Lipsky, believes that updated IMF economic forecasts this month are likely to show "somewhat more upbeat expectations" about the world economy. However, he warned that "these are not normal times, and the reasons for caution about the outlook remain powerful, pointing to a relatively modest recovery in the advanced economies."
This is hilarious – the kind of spam that Nigerians get.
Think you could balance the federal budget? Play the game.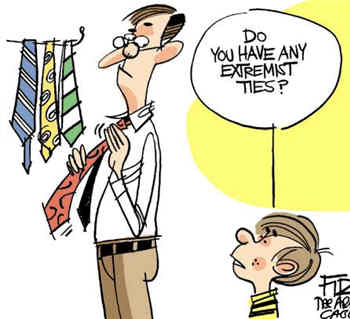 Stephen Roach's View
The much respected Stephen Roach, he of Morgan Stanley fame, highlights his four key reasons to remain sceptical about the vigour and sustainability of any rebound in the global economy:
The Financial Crisis is far from over – IMF estimates put potential for total writedowns in toxic assets of $3.4 trillion. So far only about half that have been realised.
Breadth of global recession staggering – in March 2009, 75% of the world's economies were contracting…typically this figure is closer to 50%.
Demand side of the global economy is likely to be restrained by a protracted pullback of the over-extended American consumer.
The supply side of the global economy suffers from massive imbalances, especially China-centric developing Asia. Interesting to note that 95% of the 7.7% GDP growth realised in the first three quarters of 2009 was concentrated in the fixed investment sector.
Overall, as the inventory dynamic fades, and it always does, and the weak state of underlying demand re-emerges, a post-crisis recovery could quickly become vulnerable.
Currency-wise, USD weakness remains a theme as risk positive positions are re-established and the currency's correlation with rate spreads loosens. In early New Year trading, focus on technical levels and a constructive risk outlook for Q1 2010. For EUR/USD there'll be some congestion around 1.4475 but this will offer only temporary resistance. 1.4220 and 1.4116 will offer support. As expected, 0.8830 again provided decent support for EUR/GBP. GBP failed to gain on decent UK data. Fiscal concerns continue to bubble away. The FT reports several large bond funds are nervous about holding Treasuries and Gilts. A break of 0.9030 would give GBP weakness added impetus.
European Unemployment Numbers This Morning Paint Different Pictures
German unemployment had declined by 3,000 people in December, to 3.421 million, a better than expected reading. This amounts to the sixth straight monthly decline. The German Labor Agency reports that, without the recent statistical changes, the number would have actually been a 6,000 increase. Nevertheless, even adjusted for those changes it would have been a modest increase, way below the sharp rises seen in the first half of the year. This is testimony of both the improvement in underlying conditions and the success of the so-called Kurzarbeit program, which provides government incentives for the firms to keep employees on shortened schedules rather than fire them. The outcome is a much better labor market picture in Germany than elsewhere in the region.
Moving to the other side of the spectrum and in sharp contrast to this -3K decline in German unemployment, we also learned today that Spanish registered unemployment had increased by 54.7 thousand people in December. The Spanish figures oddly enough do not come seasonally adjusted and thus they are a bit less straightforward to assess. But however you want to look at it, it is not good news: unemployment might be rising less than last year, but it rising at a hefty pace and much faster than usual at this stage of the year, with registered unemployment having increased by close to 380,000 people in the last five months of the year. This is a reminder that progress out of the recession in the region will continue to be uneven and that the Euro area will lag other parts of the world on the bounce bank from recession.
Commodities Corner
Crude oil traded near a 14-month high at $81.57 a barrel as freezing weather in the US and improving global economies bolstered the outlook for fuel demand. Oil climbed for an eighth day yesterday after China's manufacturing expanded at the fastest pace in more than five years. US distillate fuel stockpiles may drop as cold weather moved into the country's northeast. Beijing and Seoul were hit by the heaviest snowfall in more than a half century.
In general, commodities got off to a flying start in 2010, with already ebullient industrial metals at the forefront. Yet fundamental news specific to base metals has recently been sparse and largely confined to Copper. The Chuquicamata Copper mine in Chile (3-4% of world output) was closed by a strike on 4 January, but this had been well flagged, while such strikes tend to be short-lived and indeed this one may be over later today. Base metals have been boosted more by growing economic optimism, robust investor appetite for risk and a slight softening of the USD. The markets are so far brushing off the potential impact of the yearly rebalancing of two key commodity indices, the S&P GSCI and the DJ-UBSCI, over five days starting January 8. Their outperformance in 2009 means the base metals will be sold, with Copper, zinc and nickel most exposed. This too has been well flagged and indeed buying back of tactical short positions may have contributed to the rally. There may well be sufficient investor appetite to absorb the selling but the next few days will be testing.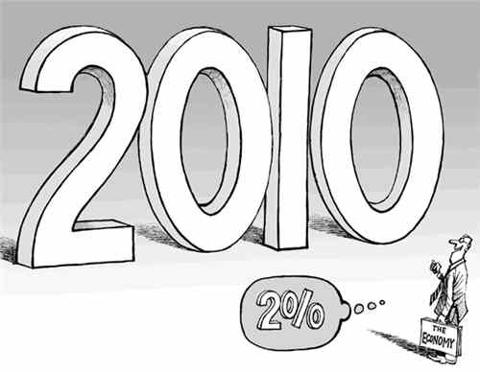 Company News
Morgan Stanley cut Europe Phone Stocks to In Line, from Attractive; Exane BNP cut Philips (NYSE:PHG) to Underperform, from Neutral; JP Morgan cut Nestle (OTCPK:NSRGY) to Underweight, from Neutral; ING upped Nestle to Buy, from Hold; BoA/ML upped Carrefour (CRERY.PK) to Buy, from Neutral, cut Tesco (NASDAQ:TESO), to Neutral, from Buy, cut Sainsbury (OTCQX:JSAIY) to Underperform, from Neutral; BoA/ML upped K&S to Buy, from Underperform; ING cut Solvay (OTC:SVYSY) to Hold, from Buy. Tenet Healthcare (NYSE:THC) and Radioshack (NYSE:RSH) have been added to Goldman Sachs "conviction buy list". Man Group, the world's biggest publicly traded hedge- fund manager, added 5% after Nomura upgraded the shares to "buy" from "reduce." And K+S AG jumped 7.6% as Europe's biggest potash producer was raised to "buy" from "underperform" at BofA Merrill Lynch Global Research and added to the brokerage's "Europe 1" list of selected stocks. Tesco is off 1.5% today after BofA Merrill Lynch downgraded the stock to "neutral" from "buy." Marks & Spencer (OTCQX:MAKSY), which was also cut to "neutral" from "buy," dropped 2.1%.
Next brought forward their H2 trading statement by a day to say that Christmas sales and trading had been stronger than expected and that profit guidance was being raised. The Company saw markedly stronger sales in the two weeks up to Christmas, which they put down to an improved consumer environment and the colder weather. Profit guidance for the year to the end of January was being raised to between £490 million to £500 million. This was the fifth time this year that profit guidance has been raised, most recently in November. Good news, which along with John Lewis figures yesterday is indicative of an improving retail environment in the UK, and bodes well for M&S figures tomorrow.
In a pizza for chocolate move, Nestle has confirmed that it has acquired the North American frozen pizza business of Kraft (KFT) for $3.7 billion, to bolster its frozen food business. Whilst theoretically busting its CHF2-3 billion annual acquisition budget, Nestle have denied that they will participate in the high profile bid for a UK confectionery company. In totality, the news over the last two days including the sale of its remaining stake in Alcon is positive news for Nestle, albeit a large acquisition (e.g. L'Oreal) cannot be completely ruled out. In related news Warren Buffet's Berkshire Hathaway has voted against Kraft's proposal to issue up to 370 million shares to buy Cadbury (CBY). They own 9% of the stock. Cadbury is off 3.5% on the news.
Apple (NASDAQ:AAPL), seeking to win a larger share of the market for handheld computers, is planning to unveil a tablet PC this month. The device is scheduled to go on sale in March. And not to be outdone Google (NASDAQ:GOOG), seeking to wrest consumers from Apple and Research in Motion (RIMM), is poised to unveil a mobile phone that uses its Android software at a press event today.
French car maker Renault (OTC:RNSDF) expects a strong first half in 2010 in terms of vehicle sales, but also foresees a more difficult second half, Sales Director Bernard Cambier said. The French government launched in 2008 a subsidy scheme to encourage people to trade in their old cars for newer, more environmentally friendly models. These subsidies are expected to drop to €500 in July, from the current €700. Cambier also said the first electric vehicles manufactured by the company should appear in the course of 2010.
CRH's (NYSE:CRH) trading update outlines that the group expects to deliver profit before tax close to €0.75bn which is inline with the group's previous guidance and analysts estimates. CRH has returned to the acquisition trail with a H2 spend of €168m, of which €118m has been undertaken since 10 November. This includes four acquisitions in the Americas Materials which accounted for 80% of the H2 spend and includes Wheeler Companies which had been previously reported. The group states that "trading conditions remain difficult and the timing of any sustained pick up in developed world construction demand is unclear."
Irish financials are well bid after ailing Finance Minister Brian Lenihan yesterday said the capitalisation of the country's banking system would be resolved by the end of the first quarter. Lenihan yesterday said the government will provide the capital to the nation's banks if they can't raise funds. Banks were the best performers among 19 industry groups in the Stoxx 600 today. Barclays (NYSE:BCS) jumped 6.1% after the bank was named by Deutsche Bank and MF Global as a "top pick" for this year. In a parallel move RBS (NYSE:RBS), is up 8.7% today.
Sanofi-Aventis (NYSE:SNY) and GlaxoSmithKline (NYSE:GSK) slid more than 2% as France cut back orders for swine flu vaccine. Novartis shed 1.6% after the Swiss drugmaker had its credit outlook changed to negative from stable by Moody's Investors Service following the announcement of its offer to buy the rest of Alcon from Nestle and minority shareholders for about $39.3 billion. Bank Vontobel downgraded Novartis shares to "hold" from "buy," citing the share dilution following the transaction.
And Finally… America Vomiting All Over Itself

Disclosures: None