Volatility Tracker for the Week of January 4, 2010
The traditionally quiet holiday season did not see point-for-point declines in implied volatility. As a result, the distance between recent realized and lagged implied volatility is about as wide as it has been for some time, indicating that options were richly priced over the last thirty days. [5,6] The S&P 500 continues marching along the upper limit of its one standard deviation band. [4] VIX futures are relatively unchanged versus recent weeks. [7]
The violent interruption of the strong trend in gold in early December was simply a reversion to the mean. [11] That correction has rendered gold options fairly priced for the first time in at least six months. [12,13] The daily return distribution over the last three months is still skewed to the upside, [14] but gold may be in for some choppy trading here.
Oil options look slightly overpriced here, [16,17] the technicians will likely be looking for resistance at recent price highs. [15] The histogram of recent returns deserves a look. [18]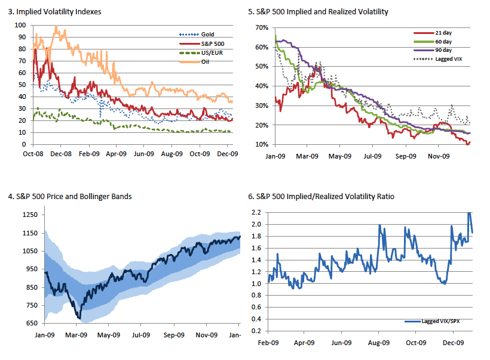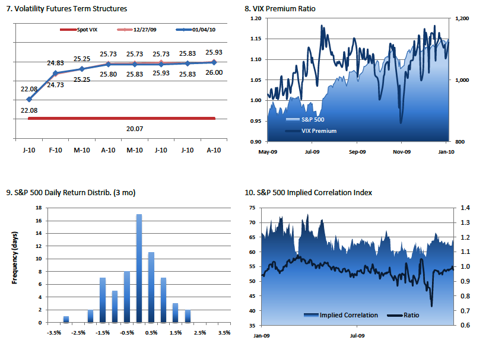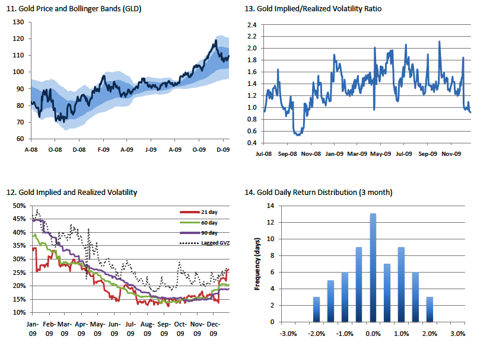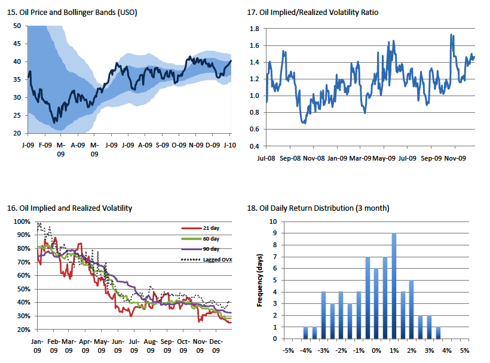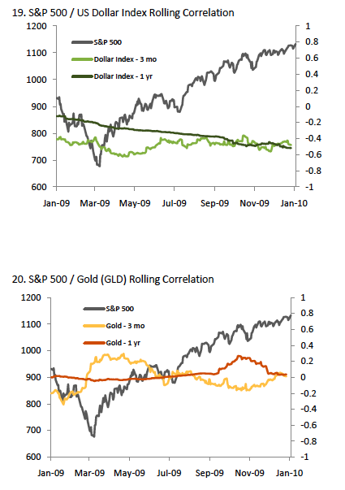 Disclosure: No positions