Overview:
I have been following the BlackBerry (NASDAQ:BBRY) story, writing on the company's recent developments in an attempt to clear the air on a few topics. After debating buying at $8 per share I waited, and I am glad that I did. Holding the company for the premium to the $9 buy-out offer obviously had more risk than some would care to admit, although I am in the same boat now at $6.50 a share - debating whether to buy, wait, short or sit this one out as I have been. Although with a closer look I came to a conclusion on BlackBerry that shares a very similar resemblance to Amazon (NASDAQ:AMZN) through comparison of the two companies. BlackBerry is a fundamentally undervalued company while Amazon is a fundamentally overvalued company - although the two compare in that their popularity in the marketplace differs significantly. Amazon's popularity is one of the driving forces behind the company's share price appreciation as a diminished popularity currently affects BlackBerry negatively. While the popularity with regard to these two companies may be opposite, one thing is for sure - when reality catches up to popularity there are profits to be made on the turnaround.
The Concept:
Amazon sports an insane valuation due directly to the fact that the company itself is popular. The exact same reasoning supports undervalued nature of BlackBerry - in that the company is unpopular. When Amazon reported earnings this quarter of $-0.09 matching analyst estimates, the company surged 8%. Unlike Amazon, BlackBerry is fundamentally undervalued at the current time - and as the limit on their share price was taken off with the dismissal of FairFax's $9 per share bid - the stock cratered. It is understandable that this news would affect BlackBerry's stock negatively now, although the future may have a different story in store. The fact of the matter is that the market sometimes follows popularity as a driving factor in the pricing of companies - a fact that has to be taken into account separately as it will not show up on a balance sheet or an income statement. Taking this fact into account can provide an investor with substantial gains if they are on the right side of the long term investment.
BlackBerry:
BlackBerry has a book value per share of $16.37 that translates into a price to book ratio of 0.47x. Moreover, the company has no debt and $2.34 billion in cash. Now it gets interesting, the value of a company's patents is not included in the calculation of a company's book value per share. With a conservative estimate valuing BlackBerry's patents at $2.5 Billion it changes the book value per share in my view. In my personal viewpoint, the book value would be raised $4.86 per share to $21.23. In a fundamental viewpoint, BlackBerry is extremely undervalued. With a price per share of $6.50, the company has a 0.306x - marking it as undervalued in a very direct sense of the word. Also, BlackBerry is down 58% in the past 6 months, including this Monday's 16% downward spiral.
Amazon:
Amazon as a company can be called funny-damental instead of fundamentally sound. The company has a book value per share of $19.84 on a share price of $358.74, creating a price to book ratio of 18.09x. Also, Amazon has a current ratio value of 1.07 versus BlackBerry's 1.72 - meaning that BlackBerry would have an easier time paying off its short term obligations. With Amazon's extreme valuation, comes a 6 month gain of 39.02%. On a five year basis, BlackBerry is down 87% as Amazon is up 526%. Keep in mind that over the past five years, revenue for Amazon is certainly up although net income has been flat.
Popularity
The idea of popularity does not get the analysis that is so aptly deserves. Some of the Apple (OTC:APPL) bears continue to leave out the significant brand power the company packs for example. Amazon is moving forward as they are the epicenter of the online shopping experience. They are the one stop, easy to use shop that is actually an addicting experience that makes it too easy to shop with Amazon Prime. Chuck Carnevale has an excellent overview detailing Amazon's share price rise and Paulo Santos has excellently detailed Amazon's structural lack of profitability - albeit the share price has continued to rise. The idea is that whatever you need, you can get it on Amazon - fast and easily.
Although on the other-hand, the market suggests by BlackBerry's share price that the company is cratering, there is no future and the company is in complete and total mayhem. Although on a strictly news driven level, it seems as though BlackBerry may have been settling more problems than they have been given credit for - unrecognized items that the market's value of BlackBerry has not taken into account.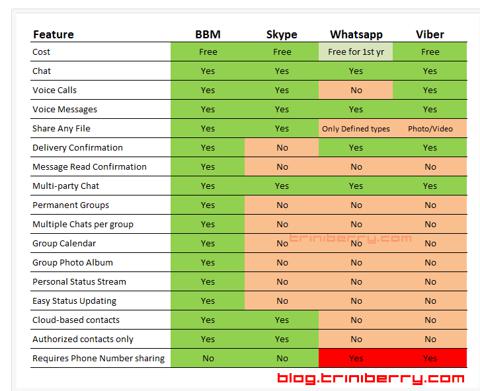 The Z30 is a very powerful device with an excellent battery and reception.
The $9 price ceiling has been taken away, and a billion dollars in financing has been secured through the largest current shareholder in the company.
New interim CEO John Chen who has had a successful career at Sybase, Prem Watsa will also become head director of the board. New interim CEO promises management changes.
The point is not to provide a comprehensive list to be compared to Amazon. Although one point is clear, BlackBerry has actually had positive news lately - not negative. Of course the news of a non- buyout would be terrible for the PPS - although it may offer an attractive opportunity.
Three points do shock me as compelling enough to mention - so as to keep in mind that Amazon is no perfect company either.
Amazon's current fundamental overvaluation on a book value. On a P/E value, Amazon actually has a lower P/E at 1270X since BlackBerry's is negative.
Amazon's growing revenue, although stagnant net income. BlackBerry's net income has been negative for the same five year period.

(Click to enlarge)
Amazon's stiff competition and losing war with Wal-Mart (NYSE:WMT) with regard to fulfillment centers.
Conclusion: Trends

There is no debate, Amazon is currently loved and BlackBerry is currently hated, just look at their share price. Although that is just what creates amazing opportunities for the individual investor with a high risk tolerance and a long term horizon when comparing the two companies. Just think of the past opportunities of the same news driven nature that generated enormous opportunities such as when Warren Buffett bet $5 billion in Bank Of America (NYSE:BAC) at $7.14 per share (2 prong investment including 50k preferred shares and 700 million warrants to buy common shares at $7.14 each). Bank Of America is now trading almost double that executable price, at $14.04 at the time of writing this article.
There is an obvious overhang driving the PPS of both Amazon and BlackBerry - popularity. Although this popularity is affecting both companies in an opposite manner, BlackBerry negatively and Amazon positively, it is seen through comparison that BlackBerry appears undervalued. This popularity has nothing to do with fundamentals - much like the popular high school student is not branded based on the student's grades. Although when the trend comes to an end and is realigned with reality, profits are set to be booked. Such as in Buffett's case with Bank of America, and I am sure many remember the attack Bank of America got bashed with way back when - similar to the bashing BlackBerry is getting.

Today's movement was directly linked to Farifax's lack of buying the company, although overall the company has been on a massive downtrend as of late.
Am I telling investors to short Amazon today and go long BlackBerry - absolutely not. The company is a high risk long trade and shorting Amazon would not be on my list either as the momentum is upward - in the past and now. I may take a long position in BlackBerry soon and will update readers if I do so. Although as for now I will stay with the position that I have had through my coverage of the company - that is no position. My impetus for writing this article was in an attempt to explain of the popularity of a company can rise way above their fundamental value - favoring an upside (as in Amazon) movement, or a downside plunge (as in BlackBerry). I am not sure when BlackBerry's share price will bend back, although I would like to be on the train before reality catches up with popularity. Although that train will likely hit $6 before $7 and I will continue watching until I am convinced that the PPS warrants investing or a continued watchful eye.
As always, good luck to all investors.
Disclosure: I have no positions in any stocks mentioned, but may initiate a long position in BBRY over the next 72 hours. I wrote this article myself, and it expresses my own opinions. I am not receiving compensation for it (other than from Seeking Alpha). I have no business relationship with any company whose stock is mentioned in this article. This article is informational and in my personal opinion. Always contact a financial professional before executing any trades or investments.