NII Holdings, Inc, (NASDAQ:
NIHD
) formerly known as Nextel International, has been on a tear.
The stock rose over 100% in 2009, which was four times better than the general market as represented by the S&P 500. (See Figures 1 & 2 below) So far this performance has continued in 2010, as NII Holdings rose over 7% on Monday, January 4, 2010 and added an almost 4% more on Tuesday, January 5, 2010.
Fig. 1. (NIHD) 1yr Price Line
(Click to enlarge)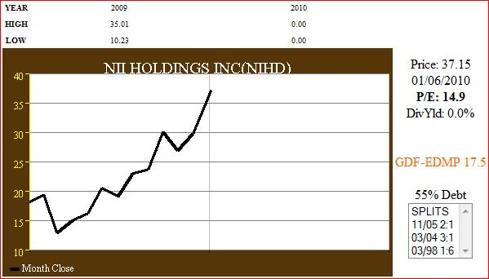 Fig. 2. (NIHD) 1yr Price Performance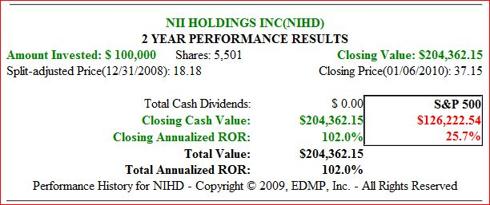 Best of all, we believe they remain an undervalued opportunity for both the coming year and the longer run. Currently trading at only 15 times blended earnings, NII Holdings, Inc. has historically traded at over 20 times earnings and is forecast by leading analysts reporting to FirstCall to grow at over 18% per annum for the next five years.
As Figure 3 below depicts, NII Holdings saw its stock price decline precipitously in 2008. Investor concerns that the weakening world economy could severely impact their business were overblown. The significant recovery in 2009 can be attributed to correcting the fear-induced undervaluation they suffered in 2008.
Fig. 3. (NIHD) EPS Growth correlated to Price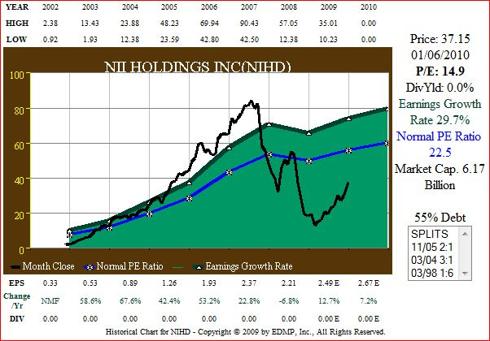 Since being spun-off from Nextel in the winter of 2002, NII Holdings, Inc. has generated strong operating results and superior shareholder returns. Figure 4 shows their performance versus the S&P 500 since going public on 11/29/2002. Clearly the stock market had little to nothing to do with their results. There is no correlation between the market's results and NIHD's results.
Fig. 4. (NIHD) Price Performance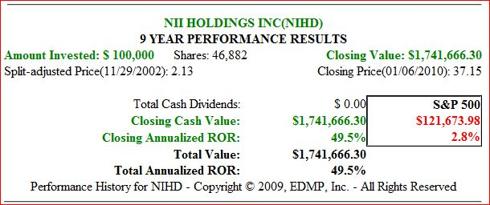 Thesis for Growth
NII Holdings, Inc. provides wireless telecommunication services to primarily business customers in Latin America. Their served markets cover a population approaching 300 million people in major business markets in Mexico, Brazil, Argentina, Peru and Chile. The backbone of their differentiated product offerings are based on Integrated Digital Enhanced Network (iDEN) technology licensed from Motorola (MOT). Mexico is their largest market, however, Brazil, their second largest, has recently been their fastest growing.
In September of 2008, NII Holdings, Inc. launched a next generation iDEN network called Melody to customers in Chile where they previously only offered analog. This will enable seamless communication enabling their coveted push-to-talk customers the ability to communicate with other iDEN customers in NIHD's major markets.
Additionally, NIHD is committing capital and evaluating new technology platforms that complement and/or can expand their iDEN network. This includes the future development of its 3G network (using the WCDMA standard) that could potentially expand their addressable market enormously, maybe as much as doubling it. Their recently announced $500 million note offering adds to their credit lines that are expected to fund network expansions and upgrades to their 3G capability.
Risks to Growth
NII Holdings, Inc. has carved out a profitable niche in the small to mid-size business markets of Latin America. The popularity of their push-to-talk services is drawing competitive attention. Their success has not gone unnoticed and large competitors such as Telefonica SA (NYSE:
TEF
) and America Movil (NYSE:
AMX
) are aggressively developing their own 3G offerings. However, the underpenetrated Latin American market offers plenty of opportunity for them all.
Figures 5 through 8 show that both of these large ADRs have enjoyed strong growth in their own right.
Fig. 5. (TEF) EPS Growth correlated to Price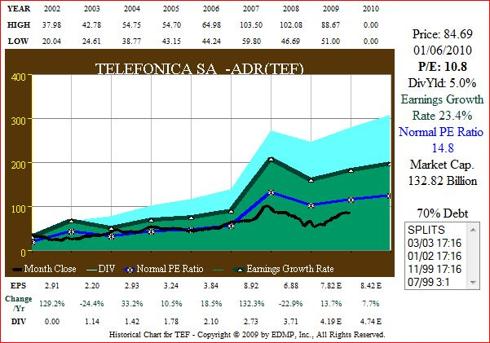 Fig. 6. (TEF) Price performance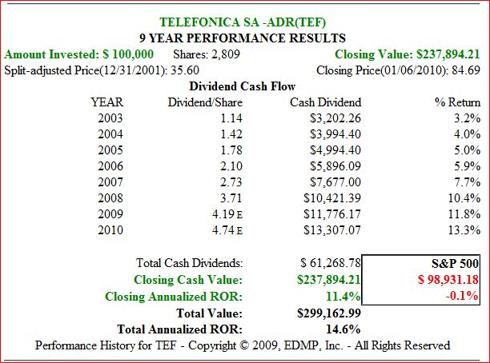 Fig. 7. (AMX) EPS Growth correlated to Price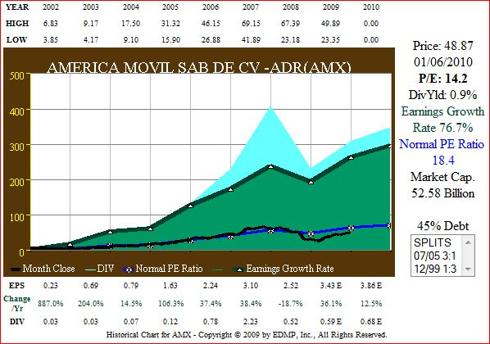 Fig. 8. (AMX) Price Performance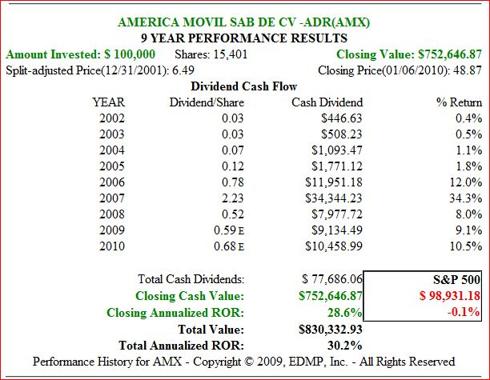 Conclusion
The Latin America wireless telecommunication market represents an intriguing opportunity for growth-oriented investors. They are not planting any telephone poles and communication is essential to their future growth. We believe the current valuations on all the major players covered in this article are attractive.
The ADR's of America Movil and Telefonica SA offer appeal to those comfortable with foreign investing. The dividend records of these ADR's may offer additional appeal. A moderately high yield with consistent record of growth for Telefonica (See Figure 5), and a potential for special dividends from America Movil (See Figure 7).
We like NII Holdings, Inc. as the only domestically based company of the three. Those investors seeking growth at an attractive valuation might consider a position in NII Holdings, Inc.
Disclosure: Long NIHD at time of writing