By Brandon Matthews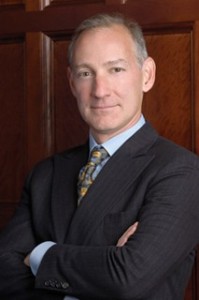 Liberty Media (NASDAQ: LMDIA) President and CEO Greg Maffei presented at the Citi 20th Annual Global Entertainment, Media, and Telecommunications Conference Wednesday, January 6 from the Palace Hotel in San Francisco, California. In 2009, Liberty Capital (NASDAQ: LCAPA) took a 40% stake in Sirius XM Radio (NASDAQ: SIRI).
Since the time of Liberty's investment into Sirius XM, many have speculated that the target of Liberty's acquisition were the $7 Billion in net operating losses (NOLs) that Sirius XM had accrued. This has been a theme repeated by most analysts since the idea was first aired on CNBC nearly one year ago. This fueled speculation that an inevitable takeover of Sirius XM by Liberty would occur sometime following the three year standstill agreement.
Following discussion of Liberty Interactive (NASDAQ:LINTA), discussion turned to Liberty Capital and its stake in Sirius XM Radio. Audience members at the conference were left speechless when Maffei announced that Liberty sees little value in the NOLs, stating that he expects Sirius XM will use and consume the bulk of those NOLs on their own, based on earnings he expects Sirius XM will soon realize.
This statement left the audience in confusion, and forced a second analyst to later ask basically the same question. Maffei repeated that Sirius XM will likely use the bulk of the NOLs and asserted himself by stating that "Sirius XM is going to be a very profitable company." Maffei explained that Liberty could either take a larger position following the standstill agreement, or spin their stake off as they did with DirecTV (NASDAQ:DTV).
Maffei also tackled the issue of content costs which seemed to be directed at Howard Stern's contract in December. He dismissed the unfounded belief that Sirius XM has overpaid for content, by explaining content as a percent of revenue being a relatively fixed cost. He further explained that when you look at content as a percentage of revenue, it is very impressive.
He went into great detail in explaining the benefits of content and the position of strength that Sirius XM Radio finds itself. Maffei sees better potential cost savings with regard to more important and higher priced contractual agreements, such as exist with some automakers.
Position: Long SIRI