With Exxon's (NYSE:XOM) planned acquisition of XTO Energy (XTO), investor interest in natural gas has increased and many observers are also excited about the possibilities for substituting gas for crude oil based fuels to save money as well as reduce greenhouse gas emissions. Exxon's move into natural gas is also a big bet on the economic viability of exploiting shale deposits which can be more expensive to extract compared to traditional wells.
For an entertaining commentary on natural gas economics, we recommend viewing a presentation made on January 7 by Contango Oil & Gas Company (NYSEMKT:MCF) Chairman and CEO Kenneth Peak. Although the presentation is not a comprehensive introduction to natural gas economics, Mr. Peak provides his thoughts on the industry and talks about his company's activities in the field.
Click on the image below or on this link to view the 23 minute presentation (registration required).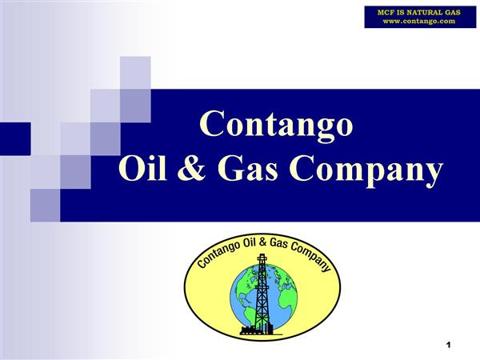 Disclosure: The author owns shares of Contango Oil & Gas Company.