There has been a bit of banter regarding US federal debt levels, rising interest rates and their effect on equity markets. It seems that many economists see the ballooning federal deficit as a bad thing for equity markets.
Well, we believe things when we see them. Right now it appears as if rising yields on US treasuries is good for equity markets with the multi-week high being registered in the Russell 2000 and soon-to-be-multi week low in US treasuries (NYSEARCA:TLT).
What is comforting for us (in terms of our bullish outlook for equities) is the upward movement in regional banks (NYSEARCA:KRE) and homebuilders (NYSEARCA:XHB) and mortgage finance stocks ($MFX). Our thinking is that if rising yields are going to be a problem then it will show up right quick in sensitive sectors such as regional banks, mortgage finance and homebuilder stocks. As yields on the US 10 and 30 years border on multi-month highs, regional banks and mortgage finance stocks are on the verge of breaking to multi-week highs.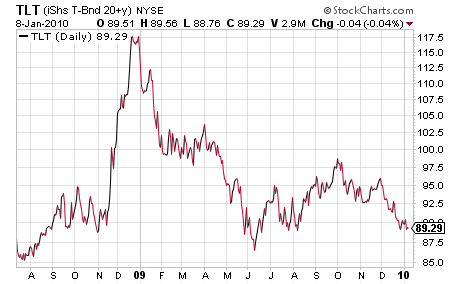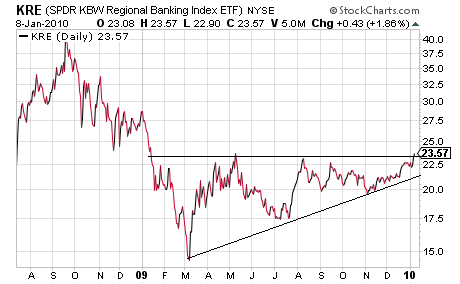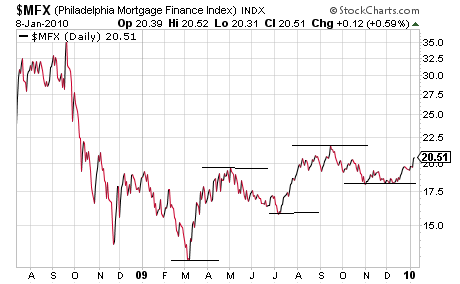 Remember, the ballooning US Federal deficit is hardly a secret so if you are bearish on equity markets because of the rising deficit you must have access to some information that very few others have!
Disclosure: Author holds long position in TBT, KRE