By Sumit Roy
Natural gas inventories grow 35 bcf. Natural gas was last trading up by less than 1 percent to $3.52/mmbtu after the Energy Information Administration reported that operators injected 35 billion cubic feet into storage last week, within the range of analyst estimates. The injection was above last year's build of 21 bcf, but matched the five-year average build of 35 bcf.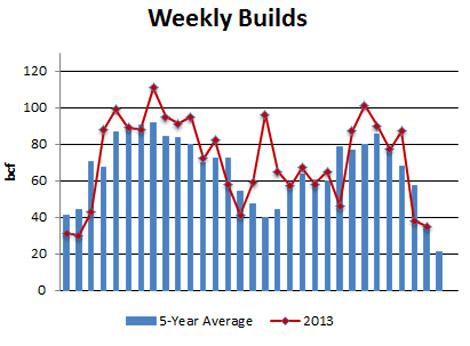 In turn, inventories now stand at 3,814 bcf, which is 115 bcf below the year-ago level and 58 bcf above the five-year average (calculated using a slightly different methodology than the EIA).
The weather last week was a bit warmer than seasonal norms. According to the Edison Electric Institute, utilities generated 68,770 GWh in the week Nov. 2, which was 0.1 percent above the same week a year ago.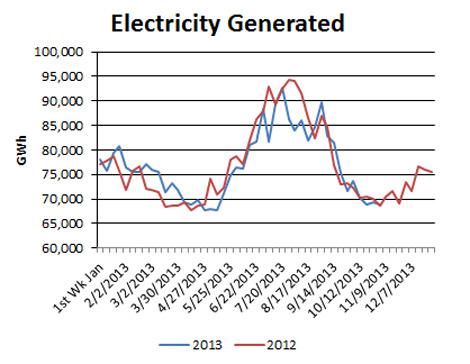 Looking forward, the NOAA's 6- to 10-day outlook calls for warmer-than-normal temperatures across parts of the Midwest and the South, but colder-than-normal temperatures in the Northeast and California. However, extended forecasts show mild weather overtaking the bulk of the country.
NOAA 6- TO 10-DAY OUTLOOK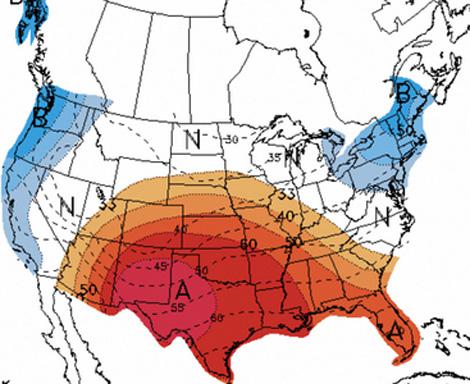 Meanwhile, the number of rigs drilling for natural gas in the U.S. fell by 16 to 360 last week.
Natural Gas Rig Count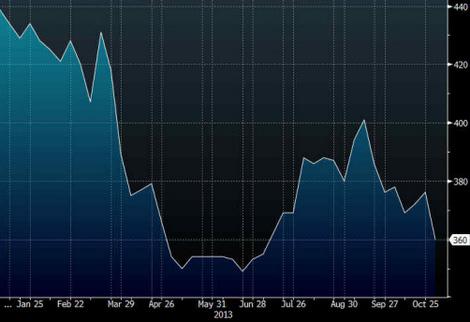 Natural Gas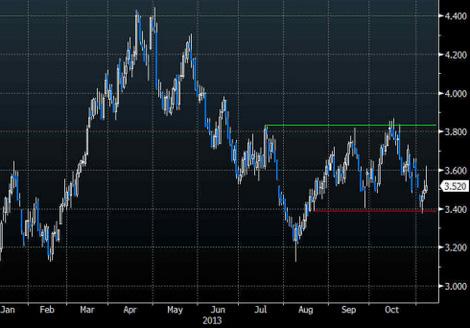 Bottom line: The latest inventory data from the EIA were neutral, as the surplus against the five-year average remained essentially unchanged at 58 bcf.
Prices managed to bounce off the important $3.40/mmbtu support level earlier this week, and we remain buyers on dips to that level. Likewise, we would be sellers on a move above $3.80.
Because the market is relatively balanced on a weather-adjusted basis, we expect prices to hold within the current $3.40/mmbtu to $3.80 trading range barring a sustained period of either colder-than-normal (bullish) or warmer-than-normal (bearish) temperatures.