Volatility Tracker for the Week of January 10, 2010
The continuing rally in equities has resulted in some remarkable volatility readings. 21-day realized volatility in the S&P 500 closed below 10% on Friday [5], and the spread between 21-day realized volatility and spot implied volatility 30 (calendar) days ago is wider than at any time in 2009 [6]. While option implied volatility regularly tends to run higher than the realized volatility in the underlying, current readings are extreme. Since equity volatility is mean-reverting, it is fair to expect an increase in realized vol, a decline in implied levels, or both. The case is bolstered by the overbought status of equity prices [4]. The VIX futures term structure fell about a full point last week [7].
Gold options are still as fairly valued as they've been in months [12,13]. As I mentioned last week, oil options were somewhat overpriced relative to recent realized volatility [16,17], though OVX (the VIX-style index for USO) continues making new all-time lows.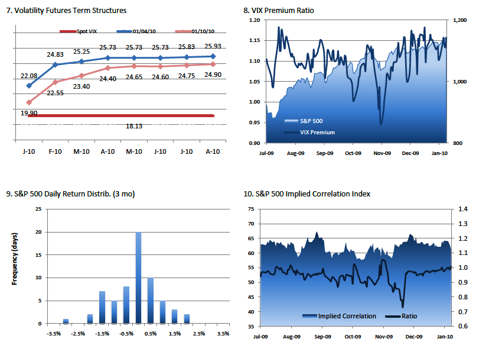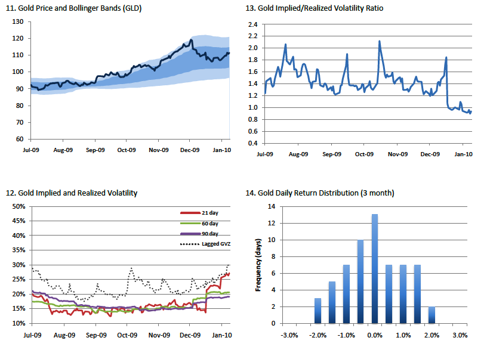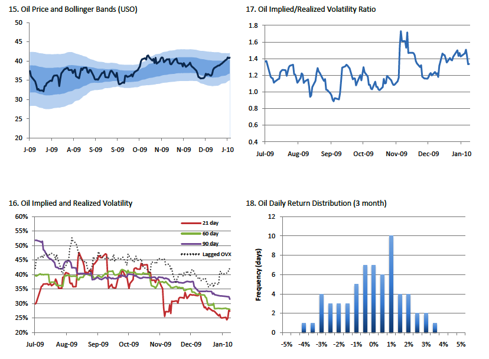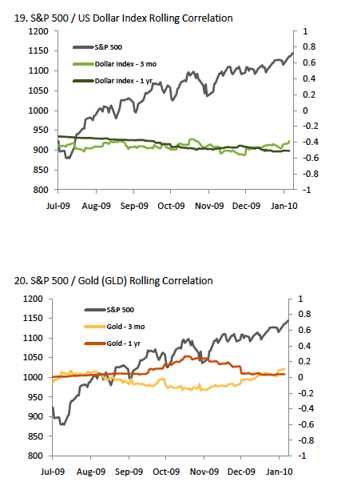 Disclosure: No positions