Penn West Exploration (NYSE:PWE) released its September quarterly results and the stock tanked giving back all of the gains it had made in the past 6 months. The drop in price says more about the state of the market than the state of Penn West.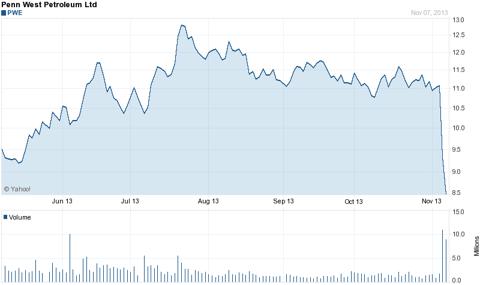 The quarter itself was uneventful with funds flow of $293 million or $0.60 per share from production of roughly 137,000 Barrels per day 63% of which was liquids. Penn West continues to pay a $0.14 quarterly dividend yielding almost 7%.
The market's reaction may have been triggered by the long-term plan released at the same time as the financial results. In my view, the plan is sound and will return Penn West to a growth trajectory with a sustainable dividend and sound balance sheet. The plan reflects the leadership of a new CEO and new Chairman both of whom have earned reputations in the oil patch.
The plan calls for prudent capital spending focused on oil targets in the rich land base held by Penn West to produce a planned annual growth in production of 7% in total but almost 13% in terms of oil and liquids production, shifting the mix away from natural gas.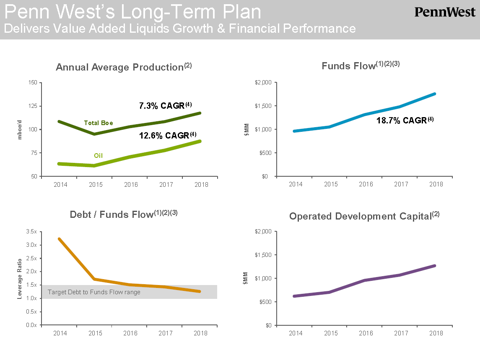 Funds flow is expected to grow at about 19% compounded and debt to funds flow to drop to the 1.0 to 1.5 time's level over the next 5 years. The drop in debt leverage is front-end loaded with the planned sale of some $2 billion of non-core assets about $485 million of which should close by year end.
Make no mistake, this is an aggressive plan. The market seems to be skeptical that Penn West can carry it out, probably because its performance in the past few years has been substandard.
Investors should look forward, not back. I have no idea why Penn West's drilling costs per barrel of oil put on stream were higher than its neighbors in the past several years, but I do know that Penn West has the best landholdings in some of the best plays in the Western Canadian Sedimentary Basin. Penn West's plan is to concentrate its drilling on three of these areas where it has an over 90% working interest and where the plays are prolific and profitable to exploit. Penn West will spend almost $5 billion developing these plays over the next 5 years with more than half of that dedicated to the rich Cardium play and the balance divided among Slave Point and Viking areas.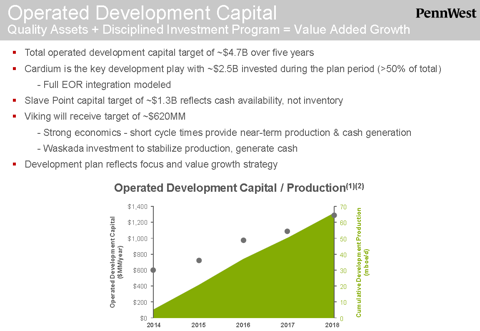 Penn West has a large inventory of land and locations in these areas and at current prices the returns on drilling in each play range from 30% to 75%.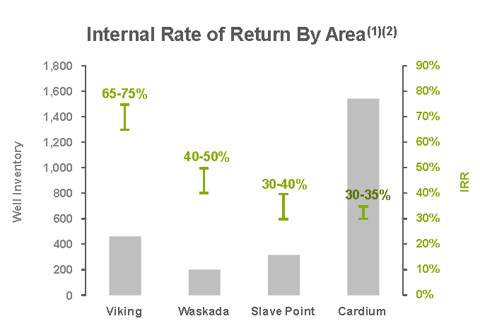 In 2014 Penn West plans to drill about 200 wells in these target areas with 108 of them in the Cardium.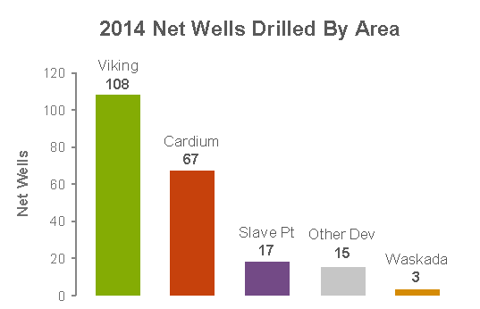 Penn West has ample data on the geology of these areas and a solid history to build on. By concentrating on these areas, Penn West should increase its recycle ratio from an unacceptable 1.0 of the past year or two to a very attractive 1.5 to 2.0 in the 5-year plan.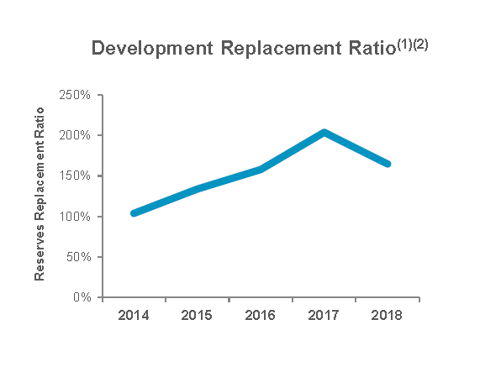 Over 5 years Penn West expects production from the Cardium to reach over 35,000 barrels per day from about 300 new wells.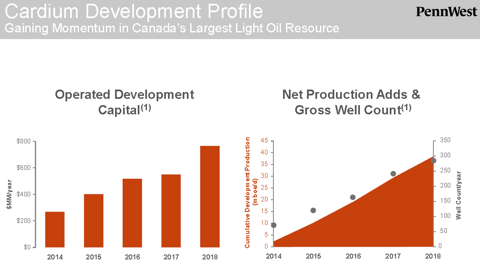 Viking drilling of about 80 wells should add another 7,000 to 8,000 barrels a day of production.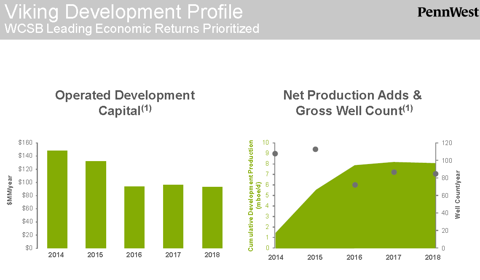 And Slave Point should provide a further 12,000 to 14,000 barrels a day by 2018.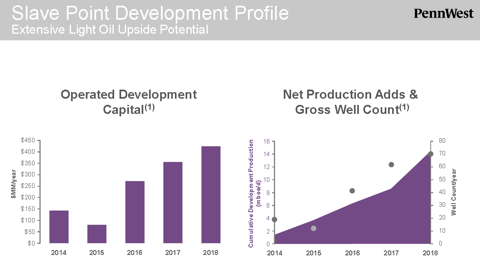 I have no doubt the market will take a "wait and see" approach to Penn West's plan given its lackluster performance of the past few years. I won't wait. The company has one of the best land spreads available; Chairman Rick George has an almost legendary reputation in the oil patch; new management is in place; and, the plan while aggressive is sensible and achievable.
In my view, if Penn West can execute its stock is likely to recover to levels well in excess of the current price. It was not long ago that Penn West was a $40 stock and while it would be specious to suggest it might return to the $40 range anytime soon, its massive landholdings and sharply focused strategy do suggest it will trend north as it makes progress against its targets, and I will clip a 7% dividend along the way.
I am long 15,000 Penn West shares.
Disclosure: I am long PWE. I wrote this article myself, and it expresses my own opinions. I am not receiving compensation for it (other than from Seeking Alpha). I have no business relationship with any company whose stock is mentioned in this article.