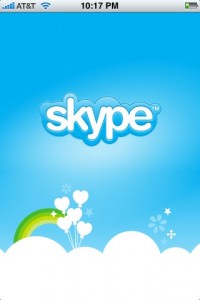 Skype was acquired by an investor group consisting of Silver Lake Partners and the Canadian Pension Plan Investment Board (CPPIB) on Nov. 19, 2009, from EBay (NASDAQ:EBAY). The acquisition gave the investors a 56% majority stake in Skype while EBay held onto a 30% ownership.
What made this major move all the more interesting is that Skype is at a major crossroads of its own and the direction it takes from here could well determine the return the acquirers are expecting to get in 4-5 years. Skype was initially acquired by EBay from the founders for a hefty price tag of US $2.5 billion in 2005, as EBay intended to combine Skype's capabilities with its online auction platform, but that strategy was never realized. Interestingly, in the latest change of hands, the two founders, Niklas Zennstrom and Janu Friis, have come back into the picture with a 14% stake in the new Skype, alongside the investor group and EBay. It's clear that the founders still have more plans for the company. And Silver Lake Partners and CPPIB are not pushovers themselves either. Silver Lake is known for its tech buyouts while CPPIB would never make an investment of US$300 million unless they saw some long term potential.
Growth Plans
The issue that Skype's new owners need to focus on is poor conversion of usage into revenue. In Q3 2009 alone, Skype's user accounts increased 41% to 521 million. However, 90% of this traffic brings no revenues to the company. Of the 30 billion in minutes used on Skype, only 10% were paid. And therein lies Skype's biggest problem. Most users use Skype for free and Skype makes money only when an mobile phone or landline is called.
Skype is focusing on growth by expanding its usage onto mobile devices, inking partnerships with Nokia (NYSE:NOK), Apple's (NASDAQ:AAPL) iPhone and RIM's BlackBerry (RIMM). However, usage on these platforms is limited to WiFi with the exception of AT&T (NYSE:T) in the US, which allows internet calling applications over its 3G network. Skype has already been announced on Windows Mobile and Google's (NASDAQ:GOOG) Android phones as well but limiting usage to WiFi might be keeping its growth handcuffed. Of course, the carriers themselves have reservations towards providing full access for fears of losing their own voice revenues.
Competition
Google acquired Gizmo5, which provides a service very similar to that of Skype, in 2009. Combining Gizmo5's functionality with that already provided by Google Talk and Google Voice could mean solid competition for Skype even as it tries to battle its own business model challenges. Google could soon be offering most of the things that Skype stakes a claim on, if not even more.
Opportunity
Skype's opportunity lies in exploiting the needs of small businesses with low budgets which can't pay for things like Cisco's (NASDAQ:CSCO) fully integrated videoconferencing services but would like to harness the convenience of videoconferencing nonetheless. However, in order to do so, it would have to raise its security features and reliability up by several notches.
On another front, a new collaboration with Panasonic (PC) and LG Electronics (OTC:LGERF) announced Jan. 6, 2010, has integrated the free calling service into internet-connected high definition televisions. This should make the technology a lot more accessible to smaller businesses.
Next step? Hitting up the consumer television mass-market.
Disclosure: No position in Skype.