Consolidation in the digital music industry is inevitable, as many businesses and technologies will be acquired by more viable business models, according to a new report on the sector by Redwood Capital.

Redwood expects to see horizontal consolidation activity and transactions with numerous tangential sectors, including gaming, video, social networking, mobile broadband, automotive, etc. This consolidation is just beginning, as evidenced by MySpace's recent acquisitions of iLike and Imeem, and Apple's (NASDAQ:AAPL) acquisition of Lala.
The chaos and rapid changes in the industry have spurred a race to innovate and take risks, and despite the ever- shifting playing field, capital has continued to flow into the sector, with new concepts emerging on what seems to be a daily basis.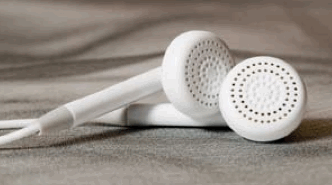 Many of the new startups will fail, as it becomes evident that despite having innovative technologies and a growing and loyal user base, many do not have a sustainable business model that can generate profits and positive cash flow. It is clear to us that as the various models shake out over the next few years, those willing to take risks, place bets and stomach the litigious environment will reap significant rewards.
Redwood details several challenges for the industry:
Rampant Piracy Continues: Despite a decade of aggressive attempts by the industry to reduce illegal downloads and peer-to-peer file sharing and preserve what remained of the old model, the biggest challenge facing the industry is still the fact that consumer attitudes towards paying for music have been forever changed, especially amongst the ever-important younger demographic.
Strategy of Major Labels: Despite numerous attempts to cut out the labels as middlemen, and the potential damage they have done to their relationships with the public after years of suing their customers, the major labels still have tremendous clout in deter- mining the fate of the various new distribution models and emerging companies.
Legal Complexity: Many US copyright laws were written when the only form of music distribution was printed sheet music and as such, obtaining the proper licenses from all relevant content owners is extremely complex.
The End of DRM: The recent decisions by the labels to finally eliminate digital rights management for many applications should represent a landmark change for emerging growth companies in the music space.
Mobile Strategy is Critical: Whereas it has been extremely challenging for con- tent owners across all digital media sectors to monetize online content, consumers do not expect mobile content to be free to the same degree because they have been conditioned to pay for such services. Therefore, we believe that online models that don't have credible mobile strategies will continue to struggle, and killer mobile apps will prosper.
Dominance and Importance of the iPhone: With iTunes' almost 70% US share in digital downloads, and the iPhone quickly taking market share in the smartphone category, alliances with Apple and/ or apps on the iPhone have become critical to success.
Importance of Wireless Broadband: The widespread availability of broadband in the home and the office in the past decade has enabled computer-based downloading and streaming to develop entirely new methods of discovering, purchasing and listening to music.
Consumers Remain Willing to Pay for Exciting New Technologies and Products: Consumers have proven that they are indeed willing to pay for new products and technologies that enhance the music experience or provide new uses for music.
Convergence of Models: To date, most e-commerce models have not offered streaming services, likely out of fear of cannibalization as well as licensing requirements. We believe that as streaming catches on with a broader audience, the e-commerce players will have to offer both.
Apple is now more likely to move in this direction with its purchase of Lala, and increases our level of confidence that the streaming model is the wave of the future.