Mention shipping stocks and one of the first things that comes to mind is the Baltic Dry Index. While the Baltic Dry Index is interesting and useful it is also misleading. This is essentially because of the way in which it is constructed. The BDI is an average of three indices the Capesize, Panamax and Supramax.
Baltic Dry Index (Click to enlarge)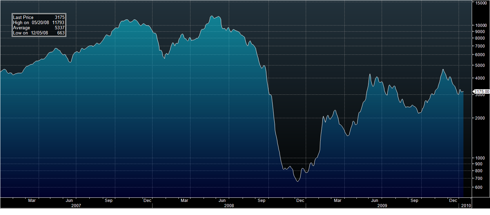 The following gives one a bit of an idea as to the classifications:

What is interesting is how the Handysize index is excluded from the Baltic Dry Index. This is no big deal, but the problem really lies with how volatile the Capesize index is. Due to the relatively small numbers of Capesize vessels the demand and supply is very volatile compared to the numerous numbers of Handysize vessels.
Baltic Capesize Index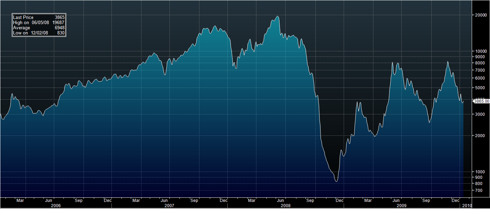 Baltic Handysize Index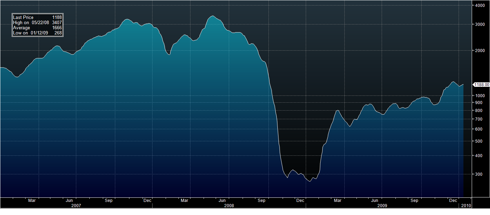 I think the more emphasis should be placed on looking at price behaviour of the Handysize Index than the Baltic Dry Index itself…….the trends are considerably less subject to noise and deception.
In any event the behaviour of the Handysize index suggests that there is a clear pick-up in demand for ocean freight, perhaps little wonder why shipping stocks are now making up for lost time!
Disclosure: Long SEA