A week ago I opined that a mediocre quarter from Annaly Capital Management (NYSE:NLY) was priced into the stock. I recommended that investors shouldn't sell ahead of earnings as it was likely the quarter ended on a high note. I was wrong on the first count and correct on the second count. The report for the third quarter was pretty weak overall, though there were some key positives which I will discuss in this article. There were also some big red flags which I will also point out. I was caught off guard by the 5% hair cut in shares. The street perceived the quarter to be far worse than mediocre. For those who have held faithfully for years, the pain continues. I have built a position on the way down since the carnage began in the mREITs since May. I am sitting on a $12.23 cost basis, and am in the red a good 14% after a near 10% selloff in two days since the Q3 report and the subsequent conference call. In this article, I want to address the good, the bad and the ugly. NLY is preparing for future turbulence, and NLY investors need to be cautious.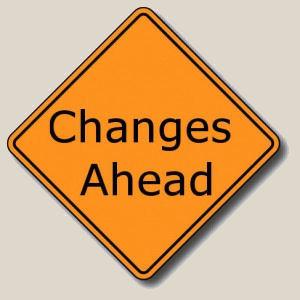 Is NLY Preparing For The Worst? How I'm Handling The Pain.
In light of the damage to mREIT shares following NLY's largest competitor American Capital Agency's (NASDAQ:AGNC) report, most were expecting a mediocre quarter, including myself. Again, the visceral reaction to what was expected and delivered caught many off guard and I was no exception. It seems that fear of dividend cuts due to reduced taxable income stemming from a degrading portfolio value is driving the price lower. The likelihood of rising interest rates over the next few years is punishing the sector. It is true that rising rates can hurt the portfolio, but it can be managed if the ascent is gradual. Sharp spikes in rates like we saw from April to September this year are not easily managed and we are now seeing the results of this rise. NLY and their seasoned management team has chosen to de-lever the portfolio down. NLY's leverage ratio for Q3 stood at 5.4 to 1 which compares to 6.2 to 1 in Q2 2013 and down from 6.0 to in the comparable 2012 quarter. They are far less leveraged than AGNC, which has levered over 7 times to 1. The deleveraging indicates that NLY is preparing for the worst. It seems they anticipate earnings will be pressed by a continued difficult environment in the future and this can only negatively impact the dividend, if the fears play out to be true. There is a growing probability that the massacre that the mREITs saw in 2008 is setting up to repeat itself as the interest rates correct to more normalized levels. The question is, can the company adjust to the changes? NLY survived the 2008 pain and came out stronger. However, that was under a different leader at the helm. I think they are preparing for this turbulent time through their commercial diversification and dividend cuts.
What we do as shareholders is on us. Some are getting out to avoid the pain. Some are holding steady and reinvesting the dividends as they have a decade plus to wait. Others are selling covered calls to stay in the game and raise cash. Others are day trading. Some want nothing to do with the stock. I have decided that although this stock comprises 1.5% of my portfolio (and 27% of my mREIT holdings) I will hold strong and reinvest the dividends through the pain. This is something most are uncomfortable with but I have a 20 year horizon. I plan to add shares at $10.00 even and again at $8.50. This is because I believe NLY will survive. With all of this being said, and being aware of the risk involved, we must still focus on the key metrics of the company to gauge its current strength and determine its future trajectory both independent of and in the context of where we think rates are going. Further, putting what management said about the current state of the company in the current quarter is key.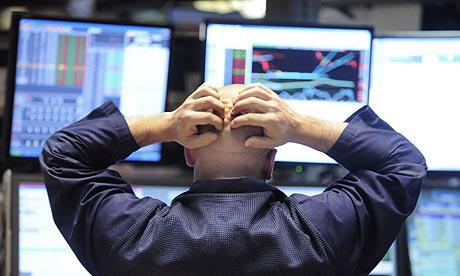 The Q3 Report; My Take
Before anyone reported, I thought that the current quarter could go either way. I thought that just because others underperformed did not necessarily guarantee that NLY's quarter would be just as bad, but knew it could indeed be rough. I opined back in September that the dividend cut was also a sign of potential trouble brewing ahead. Yet I press on. Despite these facts, the following key points of the report that I will highlight will help provide clarity on what the company experienced in the quarter and shed light as to the future health of its portfolio holdings.
First off, NLY reported a Q3 GAAP net income of $192.5 million, or $0.18 per common share. This is down substantially from the prior quarter which saw $1.6 billion in GAAP income of $1.71 per common share. It's also down from the year ago quarter which saw GAAP net income of $224.8 million or $0.22 per average common share. What I would love to see management provide is a calculation/estimate of taxable income, as this is really key to profitability and more importantly, what they have to or can afford to pay in dividends. As many of you know, NLY distributes dividends based on its current estimate of taxable earnings per common share, not GAAP net income. Taxable earnings and GAAP net income will always differ due to items such as non-taxable unrealized and realized gains and losses, differences in premium amortization and discount accretion, and non-deductible general and administrative expenses. However, NLY generally does not provide this information in quarterly releases. Earnings are down and NLY certainly cannot afford to report a losing quarter, but seems on path to do so. The large positive the company has right now is the strength we saw in MBS prices due to falling rates in late September and all of October. At least the company managed to stay in the green in Q3, because many others were bleeding in red.
NLY's main competitor AGNC reported that the net interest rate spread, one of the most critical metrics to the success of any mREIT increased from 1.24% at the end of Q2 to 1.37% at the end of Q3, though this figure was hampered by the dollar roll income/loss. For NLY in Q2, the annualized yield on average interest-earning assets was 2.51% and the annualized cost of funds on average interest-bearing liabilities, including the net interest payments on interest rate swaps, was 1.53%, which resulted in an average interest rate spread of 0.98%. This was a 7 basis point increase from the 0.91% average interest rate spread in Q1. The company deleveraged down to 6.2:1 in Q2 from 6.6:1 in Q1. But here in Q3, despite income being weak, there were some highlights. A prime example is the annualized yield on average interest-earning assets was 2.82%, a rise of 31 basis points. That was a great positive. Yet, the annualized cost of funds on average interest-bearing liabilities, including the net interest payments on interest rate swaps, was 1.81%, a rise of 28 basis points. Combining the two we see an average interest rate spread of 1.01% for the quarter, which was stronger than Q2. This was a 3 basis point increase from the 0.98% average interest rate spread in Q2. In my article one week ago, I estimated the Q3 interest rate spread to be 0.93% to 1.02%, so I was pleased it came in at the high range. I was also looking to see how much NLY cut their risk exposure. I mentioned this previously, but in preparing for the worst, NLY further deleveraged down to 5.4:1 in Q3 from 6.2:1 in Q2. Clearly, they are not comfortable expanding risk or taking on a huge exposure to MBS for the portfolio at this juncture. This is a very conservative play, and should protect the company, but does not bode well for the broader macro environment, should their preparations turn out to be necessary.
I was also looking for changes in the constant pre-payment rate and of course the all important book value number. The constant pre-payment rate declined in the last two quarters from 18% to 16%. Here in Q3 it dropped even further to 13%, which is a small positive for the company. As I have stated many times, book value drives share price. It has been sliced by about 25% in 2013. In the last quarterly report, book value was $13.03, down from $15.19 in the first quarter. For the third quarter, much like its competitor AGNC, it reported a small decline in book value of 2.5% down to $12.70 per share. In my article last week I called for a 1% to 4% decline in book value and it came in right at the midpoint of this range. When I saw GAAP earnings, I thought it was going to be much worse. While earnings were poor on a GAAP basis, this metric provides some evidence to my belief that the company was stabilizing. I imagine it may now be higher as October has been favorable for interest rates and MBS prices.
Commercial Exposure Up
I am pleased with the amount of commercial exposure the company has and expect it to grow in coming quarters. This commercial exposure provides a degree of diversification for the company. In all this time that the real estate market has come back on, it has mostly been residential. We are still waiting for the boom in commercial real estate. The total commercial investment portfolio for NLY represented 11% of shareholders' equity. This is up a relative 37% since last quarter when commercial comprised 8% of equity. At the end of Q3 total shareholders' equity was $12.9 billion. Total commercial real estate investments increased from $1.0 billion at the end of Q2 to $1.3 billion at the end of Q3.
The Bizarre Conference Call
As we know, the Fed simply has not advocated for tapering of asset purchases ahead of stable economic news and/or meeting the economic goals laid out when the program was announced, despite what occasional members may state. Yet everyone seems to think it will still happen before the year is over. With Janet Yellen receiving the nod for the Chairman of the Board, dovish policies are likely to continue. Among the most important thing to remember is that the FOMC has been adamant that the low-rate situation, or the zero rate interest policy, will not change until the unemployment rate drops to 6.5%. This is not likely until late 2014 or 2015. Finally, with the rebound in housing being so fragile, I believe the Fed will do all it can to keep rates low for borrowers until there is a much stronger confirmation of an improving economy. Thus, the mREITs are likely to benefit. Yet, management of NLY is worried. They focused a lot on the Federal Reserve in this call. In fact, they barely touched upon issues facing the company in the call! Some of the questions tried to get information, but the CEO seemed to really delve in to the issues with the Fed. She began by praising then questioning former chairman Greenspan:
"For an intelligent man who presided over several bubbles, you would think [Greenspan] would have stumbled upon that epiphany sooner. Greenspan was known to have dedicated a tremendous amount of time and energy to reading data, yet he somehow missed the plethora of news articles describing the raw animal spirits being unleashed by both the technology and housing bubbles years before they burst. Some of these blind spots are understandable, given that so often in economics, we focus on the change in data and not the data itself, the change in the price of an asset and not the price itself.

Greenspan is just one of many policymakers who underappreciate the impact, behavior and incentives have on markets and outcomes."
She went on to lambaste their reliance on models, seemingly blaming their forecasting for NLY's woes:
"I do not envy the challenges facing our policymakers. But I do hope that they take a moment to question their econometric modeling and the potential for obscure, yet powerful, unintended consequences of an irrational reliance on modeled outcomes. No doubt, it is a healthy development for regulators to focus on reducing the risks posed by too much leverage in the system. However, it is worthy to note that GDP growth relies heavily on debt growth and debt growth relies heavily on the ability to lever any asset in any market."
She then predicted an inflection point in monetary policy is on the horizon, and I think they believe it may happen during Q4, if not definitely in Q1 2014.
"As we have mentioned many times on these calls, we have been mindful of the impacts reform and policy uncertainty would have on capital decision and have continued to maintain a fairly conservative stand. As we approach a potential monetary policy inflection point, we have further reduced our leverage to 5.4% from 6.2%; increased our hedges to 74% from 56% of our assets, while also reducing the underlying duration of our mortgage portfolio."
After describing a few of the key highlights on capital assets, she concluded the call and opened for questions. This was a bizarre call in my experience. Little attention was given to the performance of the company itself, the commercial exposure, the strong interest rate spreads or book value. It was a blame the Fed, take some questions and get out of there call. This did not serve investors well, and quite frankly left me more confused than before the call. Thus, my conclusion it that we have to monitor rates in Q4. If they stay below 3.0%, I think the quarter will be strong. We will continue to monitor the Fed for any tapering prior to the end of the year, which I still believe is unlikely, despite a stellar jobs number just reported. All things considered, the dividend is likely to see one more cut down to $0.30, at which point I think the future course of the company's risk will be dependent on not if, but when the Fed finally tapers. As I am in this for the long haul, I will be holding through, and adding at select milestone lows. The company will survive, but it's going to be a long battle as interest rates continue to correct to the upside.
Disclosure: I am long AGNC, NLY. I wrote this article myself, and it expresses my own opinions. I am not receiving compensation for it (other than from Seeking Alpha). I have no business relationship with any company whose stock is mentioned in this article.