Apple (NASDAQ:AAPL) continues to bleed market share in smartphones and tablets. Smartphone market share continues its downward trend and in my view without a lower priced iPhone or an "iPhablet" that trend can only deepen despite the warm reception for the high end iPhone 5S. With respect to tablets, iPad tablet volume stagnated at 14.1 million units in the September quarter, virtually unchanged in a market that grew almost 37%.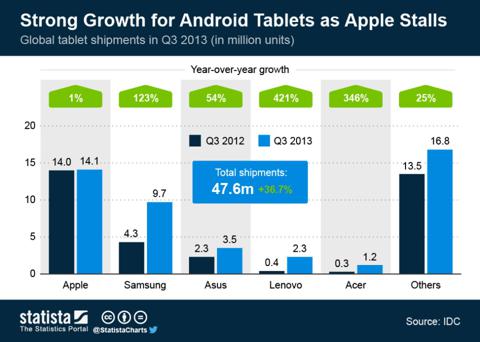 The new iPad and iPad Mini are targeted at stemming the decline in tablets. The key issue is whether they stand any chance of doing so. My bet is they don't.
Tablets are by and large consumption devices and popular with kids. One in five under eight-year-olds uses a mobile device every day, according to Common Sense Media. For the most part, that mobile device is a tablet since I would expect very few under eight-year-olds to have a smartphone.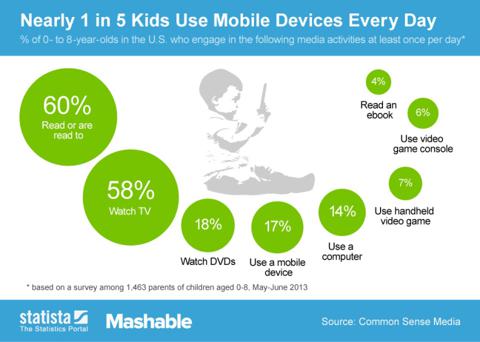 There are about 40 million under 8 year old children in the United States suggesting that about 8 million of them use a mobile device every day, and I would expect even more of them use one on occasion.
If that is true and tablets are replaced every couple of years, the U.S. market for tablets for this age group is on the order of 4 or 5 million devices a year. Parents of very young children are unlikely to shell out several hundred dollars for an iPad or iPad Mini when they can amuse their children with much less expensive Android devices. To the extent this is true in the United States, it is even more so abroad where incomes are lower and families tend to be larger. Children make up about 26% of the world's population with over half of those under 8 years of age.
I would be willing to bet that as much as 20% of the tablet market worldwide comprises devices purchased for the purpose of entertaining children. The vast majority of these tablets are undoubtedly based on the Android OS. I would argue further that if the first computing device you use in life is Android based, it is more likely than not that you will continue to seek out Android devices as you grow and mature.
As you move up from children to young adults, you find that the Apple, Google Play and Windows ecosystems include hundreds of thousands of applications. The most popular of these are social networking applications. These applications provide users with the ability to communicate and consume content but have little to do with enterprise or work.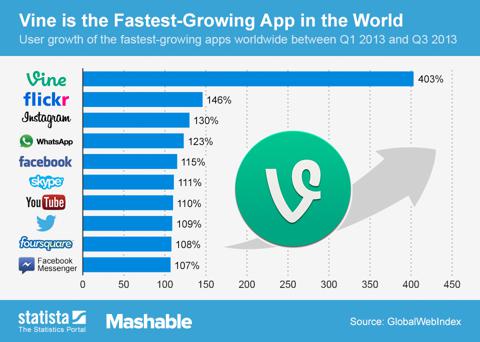 The fact that these applications are primarily the domain of young people is evident in the fact that 15% of adults prefer not to be online at all.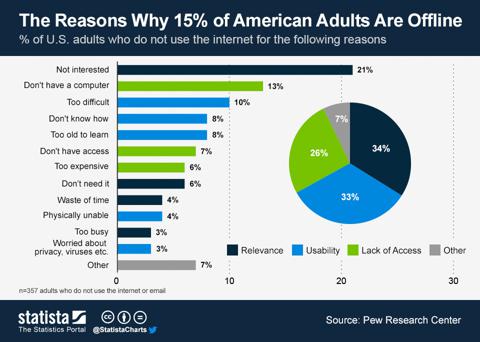 Data on tablet usage indicate that users do not use the devices for much more than entertainment, social networking and communication and finding information. This is consistent with their market being populated primarily by younger users.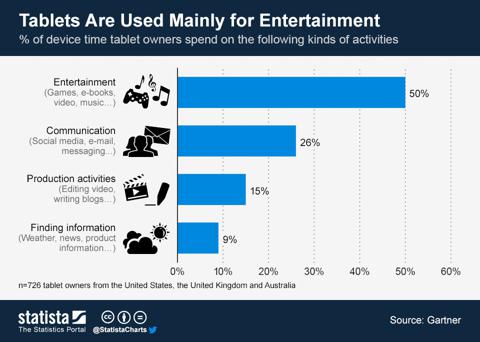 The smart device strategies differ considerably. Google distributes its Android OS free relying on Search for revenue and facilitating a proliferation of low cost devices which have such a large market share today that in all likelihood most people in developing economies will be exposed to Android in their first computing device. As the youth mature and enter the workforce they will very likely be introduced to Windows computing since Windows OS holds a roughly 90% share of the personal computer market. Young adults worldwide are likely to reach their early 20's completely familiar with both Android and Windows operating systems.
Where does that leave Apple? It might just leave them out.
Android recently released KitKat - its latest operating system. KitKat has a number of major improvements that make it unique and well suited to growing markets. First, it is designed to hide anything on your screen you aren't in need of at any moment in time through a feature called "immersive mode." Second, the KitKat OS has been scaled down to run efficiently on lower end devices with only 512K of RAM. In addition, the KitKat OS makes it easy use Google Cloud Print and Google Drive to print and store files. Google (NASDAQ:GOOG) has given a lot of thought to where the growth in the market is coming from and make sure Android is targeted at those consumers. SA Author Vivek Gupta's excellent recent article details the new OS in more depth.
Microsoft (NASDAQ:MSFT) has similarly developed its Windows 8.1 OS with considerable thought to the way the user base will grow. By making Windows 8.1 primarily a "touch" user interface while preserving its "point and click" mouse capability, Microsoft has tried to make it easy to switch from desktop to laptop to tablet or smartphone with a familiar interface. Its larger than icon-sized rectangular "smart tiles" are much easier to use in a "touch" environment than conventional icons which were developed for use by mouse or track pad pointer, and the "live update" feature makes them more effective at keeping abreast of news, weather, stock prices, and so on. Integration of Xbox and Xbox music, SkyDrive and Outlook make Windows devices extremely functional for a wide variety of users. Microsoft has been careful to make the interface flexible, customizable and rich in its options.
Apple has not followed suit. It has chosen to make its latest OS beautiful to look at and very user friendly with its existing user base as its primary target. It has priced its devices primarily at the Apple user base with its extraordinarily high commitment to Apple products and secondarily as a "premium priced" set of devices for customers with the means to pay for the Apple quality and the strength of its supporting ecosystem. But Apple lacks any offering in the rapidly growing part of the market - the lower to mid-range priced devices so necessary to make meaningful inroads into the developing markets in India and China and Africa. Seemingly fearing cannibalization of its existing line, Apple has eschewed form factors such as the "Phablet" variety of devices so popular in India and fully-functional tablets with x86 processors needed to fully support enterprise users whose corporate IT has been built around the Windows infrastructure. Apple instead relies on third party applications to provide some limited capabilities for integration into a Windows ecosystem.
Apple's approach is inherently short term in its thinking. While its strategy may optimize near-term profits, it will forego the longer-term benefit of growth as emerging markets develop and younger users become adults familiar with the competing Android and Windows OS's.
As a result, I remain convinced that Apple will continue to lose market share in its served markets and unless and until it innovates new devices that captivate audiences the way its imaginative iPod, iPhone and iPad have done so very well, the stock will remain under pressure. While such innovation is within Apple's extensive capabilities, there is little reason to invest in the company's shares until a clearer picture of any such development is in plain sight.
My position in Apple is a straddle at $515, short calls and short puts. At this point, the position is profitable and should remain profitable if Apple stock stays in the range $471 to $559. I expect that the calls will be exercised and the puts will expire worthless, leaving me short Apple at $515 after collecting over $44 in option premiums, an effective short at $559, which reflects my short bias on the stock. I previously closed out both short calls and puts on Apple.

My Microsoft position comprises both long and short calls and is likewise a profitable holding at this point. I recently closed out Microsoft November $37 on 10,000 shares. I will close out the remaining calls in mid-November, since at this point it will remain profitable unless Microsoft shares fall below $28 in the next 9 days which I deem unlikely.

I am hopeful that publishing the particulars of the positions I hold will encourage those who are bullish on Apple to be less strident in their comments which have been more personal than professional in their criticism of my articles and the outcome of my investments.
I am also including a link to the Supreme Court of Canada reasons for judgment in my favor in the case Blair v. Consolidated Enfield Corp., [1995] 4 S.C.R. 5.
A commentator in to a previous article incorrectly stated that the Court had found that I had breached my fiduciary duties in its ruling on the case. In fact, it held the opposite.
I write these articles to advance the discussion of these important corporations. I do not give investment advice. Each reader should draw their own conclusions and review their own investment decisions with their advisors.
Disclosure: I am short AAPL. I wrote this article myself, and it expresses my own opinions. I am not receiving compensation for it (other than from Seeking Alpha). I have no business relationship with any company whose stock is mentioned in this article.
Additional disclosure: The details of my holdings in Apple and Microsoft are set out in tables in the article. My sentiment is bearish on Apple and bullish on Microsoft.