On January 6, 2010, we wrote that Sony's (NYSE:SNE) decision to place a large bet on becoming the leader in 3-D technology could be another long term disappointment for investors.
However, shorter term we stated that the U.S. Dollar Yen exchange rate would have a larger share price impact over the next 12 months. A break above $30 would indicate that the Dollar bulls are winning the argument.
This has now occurred and could return the shares to a Price to Sales ratio of 0.8, which would equate to a share price of around $60, or a double from the current price of around $30.
Sony is currently held in the model Master Beacon Portfolio and was included in our 'Bakers Dozen' for the next decade. For further details please see our Age Curve 2010 Market Outlook (.pdf).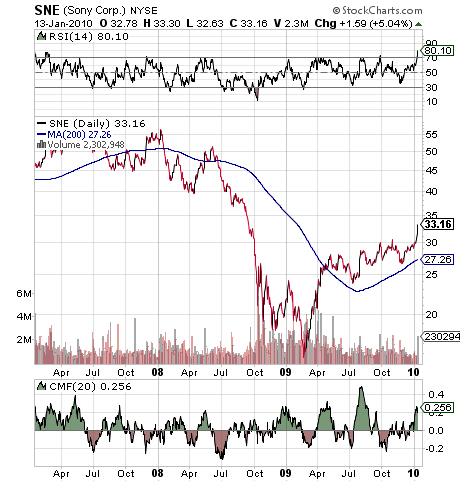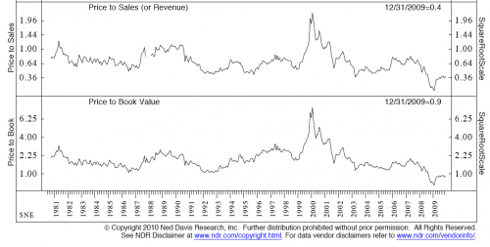 Source: Ned Davis Research
Disclosure: SNE is held in our model Beacon Master Portfolio