US stocks advanced for a second day Thursday as technology shares climbed before Intel (NASDAQ:INTC) reported earnings and business inventories increased more than forecast, overshadowing an unexpected drop in retail sales. Intel added 2.5%. Oracle (NASDAQ:ORCL) rose to an almost nine-year high as Morgan Stanley predicted a stock rally as the acquisition of Sun Microsystems (JAVA) boosts earnings. Marriott International hotel group surged 5.6% after projecting higher revenue. Also health-care stocks rose after Democrats reached an agreement with unions over taxing high-end health plans.
As far as the US news flow was concerned, President Obama announced that financial companies with assets over $50 billion would be subject to a levy from 30 June that the administration estimates will raise $90 billion over the next 10 years and $117 billion over the next 12 years. Yet financials again rallied overnight. So either investors think that financial companies will find creative solutions to minimise their liabilities or that these companies will successfully pass on all the additional costs to their customers and employees. On first read, US retail sales did post an unexpected decline in December, but only after some hefty revisions to November. Not that means that the level of sales in December was about what the market had been expecting. I also noted a further decline in the ratio of business inventories to sales in November. This ratio is now almost back to trend. Production levels are simply too low given the prevailing level of demand, which bodes well for output and employment this year. On that score, whilst initial jobless claims rose a touch last week, they remain well below pre-Xmas levels
The main event of the morning has been those JP Morgan (NYSE:JPM) numbers which, though blowing away the expected EPS of $0.61 with a stellar headline print of $0.74, looks a tad light of the revenues side ($25.2 billion versus expectations for $26.8 billion). JP Morgan remains cautious on the economy and continues to add to credit reserves. In other news US CPI came out with another subdued read of 0.1% (2.7% YoY) and the Empire Manufacturing Survey rose by more than expected to 15.92.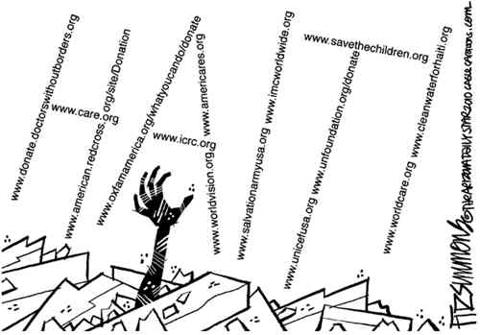 Today's Market Moving Stories
Overnight traders in Sydney, Tokyo, Singapore and Seoul said that the Euro's fall earlier in Asia was due to rumours that German Chancellor Angela Merkel may be heading toward resigning. Some traders cited a Time Magazine article, entitled "For Germany's Merkel, a Terrible Start to the Year" which outlines criticisms of Merkel from within her own party, decline in her approval ratings, though doesn't predict anything specific about her political future. EUR anyway seems to now be stabilising – EUR/USD at 1.4425 after falling near 1.4410, EUR/JPY at 131.42 after going to around 131.12.
More from Angela Merkel as she was quoted as saying that she is not worried about the solidity of Germany's finances because a law passed in her first term would ensure that public budgets were consolidated in the years ahead. However, she noted "but what worries me… is whether all the euro countries will stick to similar stipulations." She added that "who is supposed to tell the Greek parliament that it needs to carry out a pension reform?" She concluded "In view of this the EUR is going to be in a very difficult situation in the next few years." Her comments are briefly posted on the government's website before being removed. The government's press department says that the comments were published accidentally.
Simon Tilford, Chief economist at the Centre for European Reform, wrote in the FT that Europe cannot afford to make an example of Greece. He noted that "if the Eurozone fails to support Greece or makes the terms of any bail-out politically impossible for the country's authorities to meet, Greece could default on its sovereign debt. The Eurozone would then face a big problem. The financial markets would quickly turn their attention to other euro bloc economies with unsustainable fiscal positions and poor growth prospects. Italy, Spain and Portugal would find themselves paying dramatically higher borrowing costs, raising the likelihood of further fiscal crises… Moreover, if a Eurozone member defaults, the risk of it leaving the currency union cannot be completely discounted."
IMF chief Dominique Strauss-Kahn said (regarding the idea of IMF help for Greece) that "it's a Eurozone country and it's totally normal that the euro zone and the European Central Bank try and work out its problems alone… It's the same as if it was in California, the Americans would tell us very probably: 'We don't need the IMF.' It's not exactly the same thing, but it's similar." He noted that "if there is an IMF mission in Greece today it's because the Greek government asked for one, it's a technical mission."
Dallas Federal Reserve President Fisher said that "we're still going to have unemployment for the foreseeable future. It's simply still quite a tepid recovery and I see a very slow rate of economic growth for 2010."
Greece produced a 3-year plan, and disappointed once again. Nobody really trusts this plan, but here it is. The deficit should go down from 12.7% (if it is not already higher, which many observers think), to 2.8% in 2012. This path depends on growth projections from minus 0.3% this year to 1.5% in 2011 and 1.9% in 2012. Most of the cuts will be in cutting down on waste in hospitals and defense spending, plus higher excise tax on alcohol and tobacco. Kathimerini has further details, saying that finance minister Papaconstantinou plans to hold back 10% of each department allocation as a safety net. The market reaction was disappointing. The most common voiced criticism was that the plan was too short on detail, and that the growth assumptions were too optimistic. Jean-Claude Trichet said yesterday that Greece will receive "no special treatment" from the ECB, but said the idea of Greece leaving the Eurozone was absurd.
The Telegraph, as usual, was again warning of economic collapse today. Regardless of your views on the standard or content of their reporting their articles do seem to grab market attention and more often than not there is some reaction in Asia on them.
Liberal Democrat leader Nick Clegg is in today's FT saying that the Lib Dems would form a coalition government with whichever of the Labour or Conservative party won the most votes in the election, most likely the Conservatives. This is arguably positive for sterling assets and we have seen EUR/GBP back below support at 0.8833.
The Federal Reserve was blamed by a fellow regulator for contributing to the financial crisis on Thursday as the Central Bank and one of its former chairmen fought back against congressional moves to curb its powers. In unusually pointed criticism, Sheila Bair, chairman of the Federal Deposit Insurance Corporation, told the Financial Crisis Inquiry Commission that "much of the crisis may have been prevented" had the Fed dealt with subprime mortgages seven years before it did. In New York, Paul Volcker, former Fed chairman and now White House economic adviser, was making the case for the defence. He said there was "a compelling case that central banks should have a strong voice and authority in regulation and supervisory matters". Both Ms Bair and Mr Volcker carry weight on Capitol Hill, where the Fed has drawn blame for aspects of the crisis.
Worth a read – small businesses are depressed, not-spending, not hiring, and have no pricing power.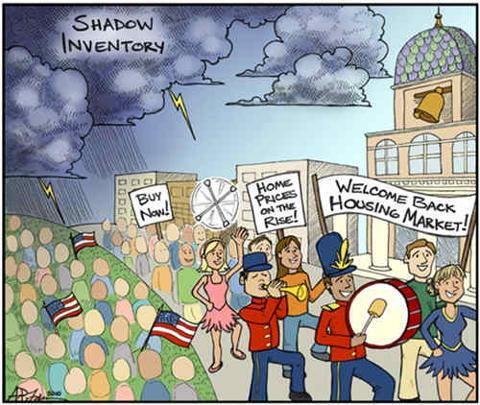 A Double-Dipper Around The Corner
The World Bank's chief economist Justin Lin warned the global economy may suffer a double-dip recession. "The foundation for the recovery is very fragile… We may have a double dip," he said, citing excess global capacity that could linger until 2014. Beyond the weak economic fundamentals underlying the emergence from recession, Lin said he is also concerned that the world economy is entering "uncharted waters." In an environment of low interest rates and excess capacity, most of the liquidity could go into speculative investments, he said. Other risks are that banks continue to hold bad debts on their balance sheets, as well as a potential rise in protectionism, said Lin. While rising debts from fiscal stimulus is also a concern, it will only become an issue if the spending doesn't boost productivity, he said. Countries should ensure their stimulus is enhancing productivity, and possibly even consider a second round of stimulus, he said.
Euro Car Ain't Too Bad
December European auto sales were up 16% with France, the UK, Spain and Italy remaining strong but German registrations down 4%. For the year sales were down just 1.6% and were actually up in Western Europe reflecting the gains achieved in the large incentive driven markets (Germany up 23%, France up 10% and Italy flat) against stark decreases in some of the smaller markets (Netherlands -22%, Sweden -16%). The overall market share trends for 2009 have been clear for some time – premium manufacturers suffered at the hands of incentive schemes and volume manufacturers profited, at least relatively speaking. December market share was impacted by the fall off in German demand with VW (OTCPK:VLKAF) dropping sharply and Renault (OTC:RNSDF) and Peugeot (OTCPK:PEUGF) making significant headway.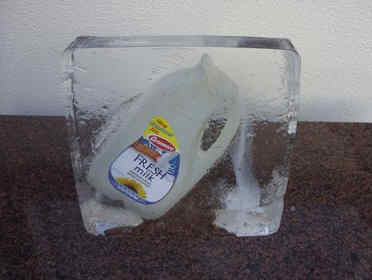 As Seen Over Xmas In The Mole's Hideaway Where It Was Colder Than A Well Diggers Ass
Company News
Shares on the move in Europe today included Daily Mail, which led a gauge of media shares 0.9% higher, rallying 5.4% after Credit Suisse raised its recommendation for the newspaper publisher to "outperform" from "underperform" and UBS upgraded the shares to "buy" from "neutral." ITV rose 3% as again UBS upgraded Britain's biggest private television company to "buy" from "neutral" and added the shares to its "media most preferred" list.
Q-Cells (QCSLF.PK), the German solar-cell maker, shed 7.7% as two people familiar with the plans said the German government is aiming to cut solar subsidies by 17% or 18% (a story I carried here days ago!) as it seeks to reduce power prices and force solar-panel producers to become more competitive.
Better bid tone to Irish banks today as AIB (AIB) climbed 3.1% as Morgan Stanley rated the shares "overweight" in new coverage. Bank of Ireland Plc (NYSE:IRE), which was rated "equal weight" at Morgan Stanley, added 3%. Separately, the Irish Independent said AIB may sell Goodbody Stockbrokers as part of its restructuring plan.
Man Group lost 5.9%, its biggest intraday drop since October. The largest publicly traded hedge-fund firm posted a bigger-than-expected decline in assets in the last three months of 2009 as its main fund posted its first annual loss.
Signs of some overdue banking stress in Spain? Banesto, the subsidiary of Spanish bank Santander, heralded bad news to come in the sector by announcing a 28.2% fall in 2009 net profit, the first Spanish bank to release full-year results. The fall in net profit, to €559.8m from €779.8m in 2008, was largely due to higher bad loan provisions after the collapse of the domestic housing bubble and a deep recession. Banesto executives said the bank was out-performing rivals and had set aside an extra €100m in voluntary generic loan loss provisions in the fourth quarter.
Intel provided further evidence that the technology market is regaining strength, reporting a surge in fourth-quarter profit and a strong outlook heading into 2010. Gross margins of 65%, up from 53.1% last year. Fourth-quarter profit of $2.28 billion, or 40 cents a share, up from $234 million, or 4 cents a share, a year earlier. Analysts had estimated per-share earnings of 30.
Irish drinks company C&C's trading update re-iterates that full year EBIT will be at the upper end of the prior guided range of €77-€82m. December trading, in particular, was better than the prior nine months with cider +3% and spirits/liqeur up 23% (helped by easier comparatives). The company is also more confident of the synergies that can be extracted from integrating Tennants (NYSE:TNC) (£10m).
Hershey (NYSE:HSY) is stepping up efforts to prepare a bid for Cadbury (CBY) and plans to make a decision after Kraft Foods's (KFT) final offer for the UK chocolate maker. Hershey has been in talks with credit-ratings companies in recent days about how to structure a bid without imperilling its investment grade debt rating.
Microsoft (NASDAQ:MSFT) plans to unveil its new mobile-phone operating system next month, a bid to reverse market share losses to Google (NASDAQ:GOOG) and Apple (NASDAQ:AAPL). The company may use the Mobile World Congress in Barcelona to demonstrate the new software, called Windows Mobile 7. The decision isn't final.
Telefonica is to challenge BT in the fixed-line telecommunications market through its UK mobile-phone arm, O2. O2 will offer fixed line calls in discounted packages with its broadband and mobile services, and plans to launch its fixed line product in March.
And Finally… Hitler Learns Leno Is Moving Back To Late Night

Disclosures: None