With the US on holiday and getting no news whatsoever, the rest of the world was more or less trading sideways in what was a totally uninspired day Monday. Worth mentioning though is that a few European stock market indices produced a key-reversal week down last week which was however not confirmed from the leading US indices where the 1130 handle in the S&P 500 is still the key-level to watch in terms of support
Overnight Asian stock markets drifted lower with the Nikkei falling 0.8% on the media report indicating bankruptcy filing by Japan Airlines to take place after the market close in Tokyo. Meanwhile, the Shanghai index plunged sharply after the market learned about the PBoC having auctioned 1yr bill at 1.9264%, above market consensus and up 8bp from last week's auction, but managed to pare the losses, trading 0.3% higher on the day. Other markets around the region were knocked by a Wall Street Journal article reporting Abu Dhabi's $10 billion bail out of Dubai was half as much as the Dubai Govt. had initially asked for, raising questions about the UAE plans to pay down Dubai's debt. Posco (NYSE:PKX) created a bit of excitement in their own stock, announcing Warren Buffett was keen to add to his 4.5% stake in the company.
The big news before the US open today was the release of Citibank's (NYSE:C) Q4 numbers and they missed analysts' predicted 30 cents a share loss by 3 cents, losing $7.6 billion on costs to exit the Federal bailout program. At first glance, some of the credit trends seem to be improving and Citi's capital position is strong, but they are still suffering from weak results in their consumer banking business. Also on a pretax provisional basis they still earn less money than Bank of America (NYSE:BAC) or JP Morgan (NYSE:JPM) so they have a longer road to recovery than some of their major competitors.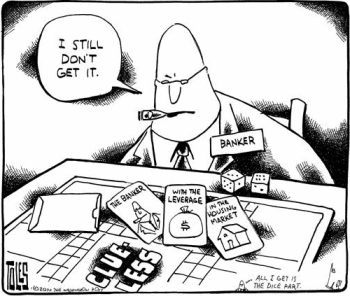 Today's Market Moving Stories
The People's Bank Of China has auctioned CNY 24 billion of one-year bills at a yield of 1.9264%, above market forecasts of 1.84 to 1.89% and up 8 bp from last week's level. The Bank's decision to keep the yield unchanged at last week's auction had prompted some talk that it might pause its quantitative tightening campaign.
Japan Airlines Corp, Asia's largest airline by revenues, is set to file for a bankruptcy later today but will continue to operate under a state-backed restructuring plan entailing a reduction in unprofitable routes, non-core businesses and pension payouts and as it tries to free itself from about USD 16 billion.
The Daily Telegraph cites research which suggests that Britain will turn in stronger growth than any other major economy next year. It states that GBP's 25% depreciation over the course of the crisis would help boost exports, and broader economic growth, and turn the economy around. Wishful thinking methinks…
British Finance Minister Alistair Darling said on Tuesday there should be no doubt about the government's commitment to reducing the country's record budget deficit. Worries about the 178 billion pound deficit and the risk of a downgrade to Britain's sovereign debt rating have sent shivers through bond markets in recent weeks. Darling's reluctance to set out immediate plans for reducing public spending over the next four years has fuelled concerns over the government's intentions. But Darling told the Financial Times in an interview he had been telling his ministerial colleagues for a year that the deficit had to be reduced. "I made the point on numerous occasions … that getting spending down, halving our borrowing in the four-year period was non-negotiable: it was absolutely essential. "That does mean that, in terms of public spending, there will be cuts to some programs; some programs will be cut themselves; there will be some postponements, and people should be in no doubt about our commitment."
German ZEW, Jan: expectations index declined to 47.2 from 50.4 in Dec, weaker than market expectations of 50. This is the fourth consecutive monthly decline, increasingly suggesting expectations have peaked for now. As expected, the current conditions index continues to trend modestly higher, to -56.6 from -60.6 in Dec
S&P analyst on Greece says: Greece's implementation of reforms is key for debt rating, could lower Greece's rating if budget moves watered down due to political pressure, Greece rating could be affirmed within 3 months if the deficit cutting plan was successful.
Mervyn Will Be Back Writing Letters To Darling
UK inflation numbers came way above expectations. The CPI rose 0.6%m/m in December, double what the market was expecting, causing inflation to jump a full point to 2.9%, the highest monthly increase on record since this series (replacing the old RPI, which is still published) started to be compiled on 1997.
And it cannot be blamed purely on energy (or taxes) since price increases were quite widespread, with core inflation also jumping by nearly a full percentage point to 2.8%. Food prices rose 0.8%m/m, tobacco prices were up 0.9%m/m, and household goods registered a substantial 2.8%m/m increase, with the fares and travel costs category jumping 10.6%m/m). Audio-visual recreational items were up 0.7%m/m (and Avatar had not even been released yet!) and the transport category was influenced not only by a hefty 10.9%m/m increase in transport cost, but also by a 7.8%m/m increase in transport insurance. The 1.4%m/m decline in clothing and footwear and 1.1%m/m drop in medical products could in no way offset this series of price increases.
This is all a bit messy. Not only does it complicate the economic outlook (to lacklustre economic activity number now you have to add rising inflation, leading many to yield to the temptation to wave the "stagflation!" flag) at the worst possible time, but is also complicates massively the life of Bank of England's policy makers. As if they did not have enough to contend with facing an uncertain economic outlook, a financial sector still in shatters and with fiscal policy a wild coin toss in an election year, now they must consider the upswing in inflation when they are not even done buying assets to meet their QE targets, and this for a central with a very explicit inflation target.
The BoE governor has had to write so many letters recently (and he might soon be forced to write another one) that this is increasingly looking like an epistolary novel. The news had a noticeable market impact, pretty much across all asset classes.
And the GBP has been the standout performer today after USD. The good news started with the substantial increase in the cash component of Kraft's (KFT) bid for Cadbury (CBY) (nearly £3 billion more than in the initial bid). This was followed by very strong UK inflation numbers (see below) which caused a sharp rise in the level of UK yields across the curve.
Today's data confirms that the UK has a worse inflation problem than other countries but don't forget it also has a worse growth backdrop. GBP won't necessarily differentiate over coming months between the prospects for a good tightening in monetary policy (one driven by strong economic growth) and a bad tightening (driven by inflation) but such a distinction will still matter beyond the election when the fiscal knives are out. For now, GBP is welcoming the improvement in nominal yields which, together with M&A flow, positions GBP as an increasingly strong currency in the next few months. Further out, though, it is hard to see how forced monetary tightening is good for growth (or the currency) in a still highly levered economy with a disproportionate amount of fiscal tightening in the pipeline.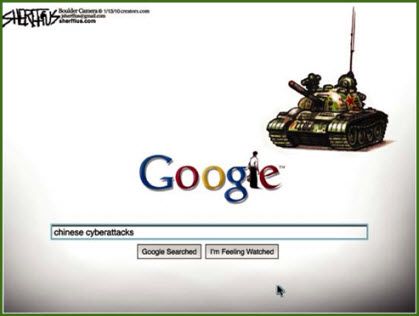 The U.S. Treasury Department has failed to win agreements to get struggling borrowers' home-equity debt reworked, among the biggest roadblocks to reducing foreclosures that may reach a record 3 million this year. None of the lenders holding a combined $1.05 trillion in the debt has signed contracts requiring participation in the second mortgage modification plan announced eight months ago. The largest banks remain "committed" to joining, Meg Reilly, a department spokeswoman, said in an e-mail. President Barack Obama in February announced a $75 billion program to cut first-mortgage payments. The Treasury detailed a plan on April 28 in which second-mortgage owners modify or retire debt when the first lien is changed, saying it would be running in a month. The near-record level of home-equity debt held by lenders including Bank of America Corp. and Wells Fargo and Co. (NYSE:WFC) may lead to foreclosures that threaten housing stability after the worst slump since the 1930s.
Company / Equity News
International Power finally responded to the heightened press coverage in recent days by confirming that it "has held preliminary discussions regarding a potential combination of International Power and certain power assets of GDF Suez (GDFZY.PK)" but that "no agreement was reached and discussions are no longer ongoing". The response suggests little scope for a resurrection of a transaction in its current form, i.e. GDF Suez would need to sweeten whatever offer was on the table which it appears unwilling to do, and markets reacted by retracing some of yesterday's gains
Pearson (NYSE:PSO) issued a trading update this morning upgrading its guidance for the full year to 10% earnings growth (from the current consensus of c. 6%), in part reflecting a decent Xmas season for Penguin, a modest recovery in the advertising market and currency impacts. Although pressure remains on state budgets within the North American and International education businesses, Pearson gained market share in North America and the higher education business remained "robust". The trading update is therefore positive, albeit the main driver of spreads is likely to be M&A activity with the Group likely to dispose of IDC (Pending:IDC) and make an acquisition such as Santillana, which was mooted in the press back in November.
AP is reporting that China has banned smoking indoors in 7 provincial capitals. Bad news for Altria (NYSE:MO) (a.k.a. Philip Morris), etc as 60% of Chinese men smoke.
In a small positive development for ITV, the Competition Commission has proposed including prospective channels ITV+1 and ITV1 HD within the Contract Rights Renewal (CRR) mechanism thereby likely increasing audience numbers used to calculate the Group's revenues and providing a potential boost to earnings. The quantum of the boost will depend on the popularity of these channels which are yet to be launched, but should have a noticeable and positive impact.
Land Securities issued a trading statement with few surprises this morning. Land confirmed weekend reports that they would start 3 development projects in London with a total cost of GBP655m. Group LTV was 49.1% as at the end of December compared to 50.8% in September 2009 helped by lower debt and firmer values. Net debt fell to GBP4.15bn from GBP4.35bn in September, as some short term debt was repaid from the proceeds of investment property disposals.
Intel (NASDAQ:INTC) last week posted one of the most profitable quarters in its history, fueling hopes that European semiconductor companies can add to the rebound in tech stocks. Intel, which makes the chips that run about 80% of the world's computers, last week posted revenue that beat Wall Street estimates and improved its gross margin through lower-cost manufacturing. Despite its $1.25 billion legal settlement with Advanced Micro Devices Inc (NYSE:AMD), Intel reported a fourth-quarter profit of $2.28 billion, or 40 cents a share, up from $234 million, or 4 cents a share, a year earlier.
Apple's (NASDAQ:AAPL) tablet may have to repeat the iPhone's breakthrough success or risk going the way of personal digital assistants and so-called third devices — products that lack the appeal of phones or personal computers. The company sent out invitations yesterday to an event on Jan. 27, asking reporters to "Come see our latest creation." Apple is planning to unveil a tablet computer that will probably go on sale in March, a person familiar with the matter said earlier this month.
Carrefour SA (CRERY.PK), Europe's biggest retailer, may sign an agreement with Pantaloon Retail India Ltd. by March to set up franchise stores in India, the Economic Times said, citing an executive familiar with the development.
Drug companies Pfizer (NYSE:PFE) and Teva Pharmaceutical Industries (NASDAQ:TEVA) are competing to take over Ratiopharm, Handelsblatt reported Tuesday, quoting financial sources. The newspaper said private equity firm EQT is a third bidder in the final round of the sale process. The three companies are expected to submit binding offers by early February. Experts value Ratiopharm at between EUR2.8 billion and EUR3 billion, the report added.
Tyco (NYSE:TYC) to buy Brinks (CFL) unit – Tyco International furthered its push into the US market for home and business security systems, agreeing to acquire Brink's Home Security Holdings for about $2 billion. The deal will fold Brink's, which operates as Broadview Security, into the US conglomerate's ADT security division and marks the latest step in the industry's gradual consolidation. The companies' cash-and-stock agreement values Brink's at $42.50 a share, or about 35% above the closing price.


And Finally…
Have you ever wondered what really happened to the American Banking system?
Disclosure: None