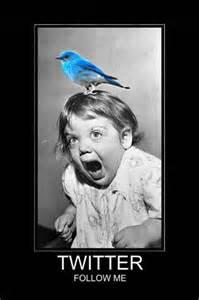 Twitter (NYSE:TWTR) opened for trading last week, coming very close to the $42 price I predicted on my morning Fox40 segments. If you have no idea what Twitter does or how a tweet can change the world, you're not alone. However, I will say that this is and will be one of the biggest ways of communication for years to come. If they can find a non-intrusive way to advertise on it, every company will need to participate.
In the bigger picture, there is an old adage in market folklore: "The market is always in a state of flux. Sometimes it fluxes down, but it usually fluxes up!" Hopefully, you get the double entendre, because I'm just not going to go there, but it is very appropriate.
Good thing for us that we are entering what is typically a good season for investors. For the most part, November to February is the strongest period for stocks. Given that, we can only hope that the market will live up to expectations and flux up.
Next to the seasonally strong holiday season, the next best thing the market has going for it is that nobody believes in it. Practically everyone is expecting the walls to come crashing down at any minute. Fortunately, the well-informed and always prepared investor knows that stocks never crash when everybody expects them to. Once the overwhelming majority becomes complacent, then it will be time to run for the hills.
The key is to be invested appropriately based on your needs, and not an investment strategy based on greed. For most people saving for retirement, or those already there who are counting on their nest egg to last a lifetime, the enemy is NOT the S&P 500 but rather inflation and taxes, known as "purchasing power."
If all you need is a 5% or 6% or 7% return, then by god just take that much risk. Getting that type of return is not that difficult in comparison to a market return, and can usually be achieved with only about 20% or 30% or 40% of the risk. You can make money in any market if you know where to look and when to hide.
Investor Strategy
The strong holiday season and no likely QE taper any time soon means full steam ahead for investors. Look toward technology companies that own a top line advantage in business innovation and personal solutions that will lead to greater efficiencies for years to come. Investors who can withstand volatility with a big potential reward can buy Apple (NASDAQ:AAPL), which just brought out its new line of goods and is seeing strong sales, Google (NASDAQ:GOOG), which has new products out with many more on the horizon, and many periphery companies that will support these new innovative developments that will revolutionize the communications market such as Intel Corporation (NASDAQ:INTC), Qualcomm (NASDAQ:QCOM), Microsoft (NASDAQ:MSFT), Cisco Systems (NASDAQ:CSCO) and VMware Inc. (NYSE:VMW). For a more diversified approach, buy the broad market ETFs like the SPDR S&P 500 (NYSEARCA:SPY), PowerShares QQQ Trust Series 1 (NASDAQ:QQQ) and iShares Russell 2000 (NYSEARCA:IWM).
Gold and silver are dead for growth investors and you should sell the metals, such as the SPDR Gold Shares (NYSEARCA:GLD), PowerShares or Market Vectors Gold Miners ETF (NYSEARCA:GDX) on any strength.
Disclosure: I have no positions in any stocks mentioned, and no plans to initiate any positions within the next 72 hours. I wrote this article myself, and it expresses my own opinions. I am not receiving compensation for it. I have no business relationship with any company whose stock is mentioned in this article.