By Robin Wauters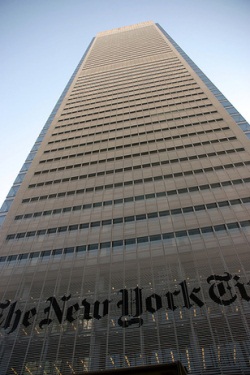 The New York Times Company (NYSE:NYT) announced Wednesday that it will be introducing a paid, metered model for NYTimes.com at the beginning of 2011.
The publisher will offer users free access to an unspecified set number of articles per month and then charge users once they exceed that number.
The New York Times says this will enable NYTimes.com to create a second revenue stream while still preserving its advertising business, for which digital now makes up about a quarter of its total advertising revenues. In addition, the company says, it will also provide the "necessary flexibility to keep an appropriate ratio between free and paid content and stay connected to a search-driven Web".
Through 2010, NYT will be building a new online infrastructure designed to provide consumers with a good user experience across multiple platforms. Once the metered model is implemented, New York Times home delivery print subscribers will continue to have free access to NYTimes.com.
"Our new business model is designed to provide additional support for The New York Times' extraordinary, professional journalism," said Arthur Sulzberger, Jr., chairman of The New York Times Company and publisher of The New York Times. "Our audiences are very loyal and we believe that our readers will pay for our award-winning digital content and services."
The company said more details regarding the metered model will be available in the coming months.