Jackpot!
Just a few days ago a Las Vegas company best known for making slot machines proudly announced that its Megabucks slot machine delivered a jackpot hit of $12,463,147.70 to a lucky winner at the MGM Grand in Las Vegas.
The Megabucks system was launched more than 25 years ago as the world's first "wide-area progressive slot system". The company behind it all, International Game Technology (IGT) boasts that its system has given away more than $1 billion to Megabucks players since 1986.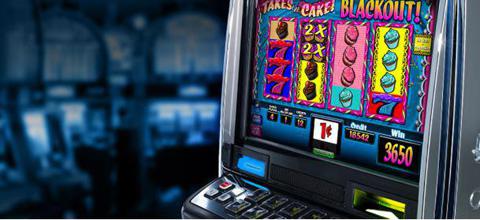 Click to enlarge
But by contrast, investors took a hit last week when the company delivered quarterly and fiscal 2013 earnings. Net earnings missed expectations, although revenues came in ahead of consensus.
The stock market was as nervous as a cat in a room full of rocking chairs last week, and a whiff of weakness was enough to send IGT down dramatically. But was it justified, or is IGT oversold?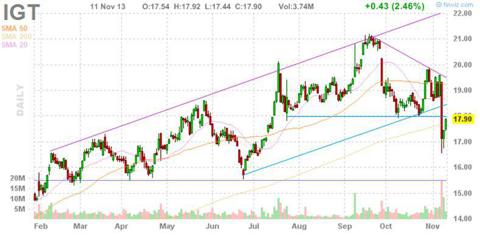 Click to enlarge
Reading the news coverage from November 7th and comparing it to the cheerful conference call transcript from Seeking Alpha is a mind-bending exercise.
Who has the accurate view?
A Tale of Two Balance Sheets
IGT's Chief Executive Officer, Patti Hart, declared herself pleased and delighted by the company's performance last week.
She announced on the call:
For fiscal 2013 we grew total revenues 9% to over $2.3 billion. We expanded adjusted earnings per share 22% to $1.27…last year in the same quarter, we drove our highest quarterly revenue performance in 4 years, and I'm proud to say that this year, we beat that high watermark with revenues of $632 million. We [also] placed 13,400 units into North America, up 29%.
Contrast that with the tone of news coverage.
From Yahoo/Zacks we got this gloomy perspective:
International Game Technology's fiscal fourth-quarter net income dropped 28 percent…IGT earned $63.5 million, or 24 cents per share, for the period ended Sept. 30. That's down from $88.1 million, or 33 cents per share, a year earlier. Analysts expected earnings of 34 cents per share.
But the financial media are focusing on an income drop in a single quarter caused by an adjustment needed to set aside more money for income taxes.
Taking out this event and looking at fiscal 2013, "adjusted earnings per share from continuing operations are up 22% to $1.27."
CEO Hart called it a "fantastic year", and I believe she's right.
The Biggest Hardware Sale Ever
In September IGT announced that it had struck a deal with Caesars Entertainment Corp. (NASDAQ:CZR) to supply the gaming giant with 7,000 video poker terminals. It is one of the biggest hardware deals in Caesars' history.
IGT said Caesars was effectively replacing every one of their poker machines across the globe. That immense transaction has not yet been properly reflected on the bottom line.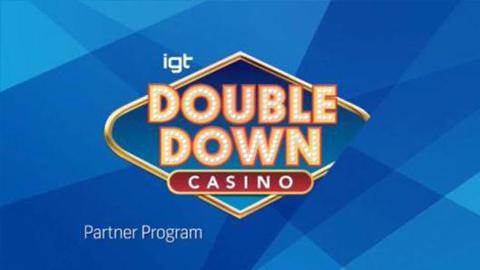 Click to enlarge
Double Down is also a free gaming app for the iPad. Users can't bet real money on it yet, but Double Down's online gaming revenue grew 74% in the past quarter to $61 million. The average number of daily users rose 20% to more than 1.6 million.
IGT says it continued to grow social revenues at an incredible pace, 151% over the past year.
And that is just the beginning. IGT bought Double Down in order to position itself for the legalization of online gambling in the US. That is now beginning to happen in several states.
Gambling On The Internet
The big story for companies like Google (NASDAQ:GOOG) and Facebook (NASDAQ:FB) over the past year has been the emergence of mobile technology and the ability to reach customers through smart phones and tablets.
Mobile gambling with real money will be a transformative event in my opinion for IGT. Nevada has gone live with Internet poker, while New Jerey and Delaware have already authorized online gambling with real money to begin this year.
California, New York, Pennsylvania and Massachusetts are among the states considering legalization of online gambling and IGT is ready for them. The company says Double Down is "the world's largest online casino".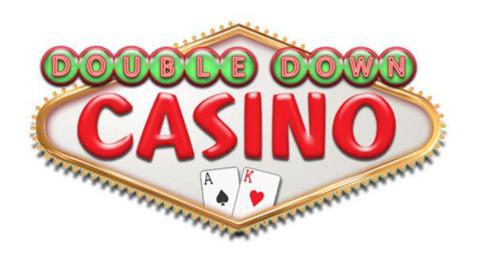 Click to enlarge
IGT is also excited about growth in its real-money wagering business in Europe. The company also saw its mobile product getting wider use in real-money for wager environments.
Even IGT's casino "partners are recognizing the value of DoubleDown to their business by embracing our partner program to expand their customer base, reach a broader demographic and drive players to their casinos."
Is The Stock Undervalued?
Shares of IGT are definitely undervalued according to John Vandemore, the company's Chief Financial Officer who said in his earnings call, "Quite honestly, we believe the shares are undervalued, and we'll take advantage of that as best we can."
The company has been buying up shares over the past year, and it is speeding up that process with what it calls an accelerated share repurchase (ASR) worth an estimated $200 million.
Vandemore explained that he thinks he's getting a bargain. "We thought the ASR in this particular instance was the best way to take advantage of that and get a little discount in the process. So for us, it was, quite frankly, a pretty easy decision."
It is important to say that IGT was very conservative in its forecasts for the coming year, saying it expected about 1% to 2% growth in gross gaming revenue overall. But IGT officers stated frankly that the fortunes of the entire gaming industry were difficult for them to predict. That's good enough reason for them to play it safe by under-promising and over-delivering.
But take a look at IGT's cheap forward valuation and a PEG ratio of about 1.08 and you'll see that the company is now priced for almost no growth at all in the coming year.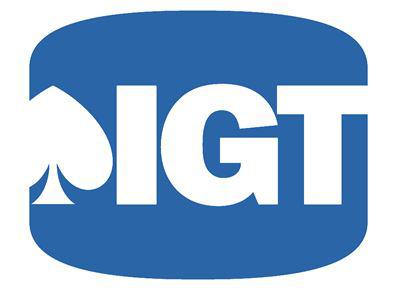 Illegal online gaming is already estimated to be worth more than $2.5 billion annually, and it's a safe bet that gamblers would feel more comfortable with regulated US casinos operating legally online, rather than placing their chips in the hands of offshore operations.
Considering the many catalysts I have described, I believe that IGT fell too far after its earnings announcement. I also think the firm is well-positioned to deliver some real earnings surprises in the coming year.
They say the house always wins, and when it comes to online bets, IGT could be the biggest winner of all. IGT competes with Multimedia Games (NASDAQ:MGAM), SHFL Entertainment (NASDAQ:SHFL), and Scientific Games (NASDAQ:SGMS)
Action to Take: Buy IGT at $18.10 or less. Target: $29.50. Sell-stop: $16.00
Disclosure: I have no positions in any stocks mentioned, and no plans to initiate any positions within the next 72 hours. I wrote this article myself, and it expresses my own opinions. I am not receiving compensation for it (other than from Seeking Alpha). I have no business relationship with any company whose stock is mentioned in this article.