US stocks tumbled yesterday, erasing the Dow's gain for 2010, as the White House proposed to reduce risk-taking at banks and concern grew that China will take more steps to slow economic growth. JPMorgan Chase (NYSE:JPM) and Bank of America (NYSE:BAC) slumped more than 6% to lead the S&P 500 to its biggest loss since October. Exxon Mobil (NYSE:XOM) decreased 2% as oil and metal prices slid. Stop losses were triggered on S&P Futures below 1131, with gold breaking 1100. The VIX, as the Chicago Board Options Exchange Volatility Index is known, jumped 19% to 22.27 on demand for options to protect against further losses.
An ugly picture across Asia this morning with all asset classes swooning and witnessing risk reduction. Whether the reason be Obama, Greece, talk of Australia imposing a tax on new mining developments, US initial jobless data which came in worse than expected (482k versus 440K) or China overheating, decisions have been made to take off risk across the board. No real sense of panic, just an orderly swing of the axe to investors' portfolios. The Chinese banks, which have lagged the broader tape for two months, are outperforming as people who need to stay invested, park money it what used to be considered a defensive space.
This morning both GE (NYSE:GE) and McDonalds (NYSE:MCD) posted results slightly ahead of expectations but its continued weakness in financials and basic resources stocks courtesy of Obama and China that is giving the major equity indices a red hue.
Today's Market Moving Stories
Chinese PBOC Governor Zhou Xiaochuan said that "in 2010, the central bank will continue to adopt a relatively loose monetary policy to maintain stability and consistency… The stress will focus on flexibility and efficiency to support economic growth and control inflationary expectations. Meanwhile credit policy will make sure it goes to key sectors of the economy."
The Paterson Institute for International Economics estimates that the Chinese yuan (CNY) is undervalued by 41% against the US dollar.
ECB council member Christian Noyer said that "the [French economic] recovery is fragile and will be slow. That is due to the end of the effects of the stimulus plan, the rise in unemployment which is weighing on household consumption… investment has not picked up, the capacity utilisation rate is still weak at around 70%. It's a rise in investment that will create a real resurgence."
Japan will officially become the most heavily indebted industrialized nation in 2010, with its national debt as a percentage of GDP exceeding 100% for the first time on a net basis and surpassing that of Italy, the current leader. Japan's net liabilities, overall debt minus financial assets such as pension reserves, are expected to reach 104.6% of GDP.
China's 10.7% growth in the fourth quarter from a year earlier masks a "very significant" slowdown in the world's third-largest economy, DBS Group, Southeast Asia's largest bank, said. "Growth in China is slowing, not accelerating, and very significantly so". China's stimulus package is winding down, with fixed-asset investment and loans gaining at a slower pace and budget figures indicating that fiscal support for the economy was bigger in the year through June 2009 than afterwards, DBS said.
The devil is in the detail. Seven missing words in a statement issued yesterday by China's statistics bureau fuelled speculation that the government will officially change its fiscal and monetary policy stance. The agency's fourth-quarter economic growth announcement omitted a reference to maintaining a "moderately loose monetary policy" and a "proactive fiscal policy" in its outlook section. While Ma Jiantang, who heads the bureau, later cited the "moderately loose" pledge in a question-and-answer session with journalists, the written statement mirrored the same omission by Premier Wen Jiabao in a January 19 report. "China is clearly moving to adjust both its policy stance and the language used to describe that stance," said Glenn Maguire, chief Asia-Pacific economist at Societe Generale (OTCPK:SCGLY) in Hong Kong. "The rhetoric of the new policy mantra is unlikely to be finalised before the National People's Congress" meets in March, he said.
As an aside. this week the Library of Congress in Washington, DC opened its exhibition of the map drafted by Italian-born Jesuit missionary Matteo Ricci (1552-1610), known in China as Li Madou, who brought Christianity to China and drafted a map of the world, commissioned by Emperor Wanli in 1602. Unlike Western maps, this one places China at the centre of the world, but it also includes the rest of the world, challenging the general idea in China at the time about the insignificance of other continents and countries. According to historical data compiled by Maddison, China was not only the centre of the world geographically, but also economically; thus, the current shift of the global economic epicentre towards China should not be especially surprising. The bulk of mankind's economic activity has always been concentrated in Asia, with the exception of the last 150 or 200 years, the result of the successful industrial revolution in the West; now, to a certain extent, we are returning to the historical norm.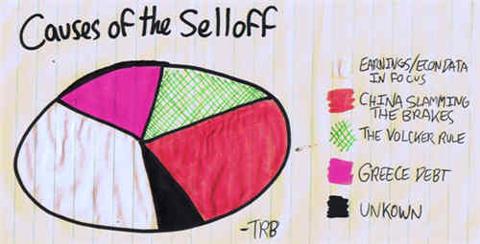 UK Retail Sales Turn To Slush
UK retail spending rarely failed to surprise and today proved no exception. The official data on retail spending rose just 0.3% in December. The retail sector surveys (including the MPC's own Agents' survey) were strong in December, and the retailers trading statements surprised to the upside, so the consensus was looking for a much stronger gain of 1.1%.
So the confusing disparity between surveys, trading statements and the official data continues. Note that the weaker than expected retail sales figure in the UK is worse than it appears. For one, retailers had reported good sales growth in December; second one would have expected households to step up purchases ahead of the VAT increase that came into effect in January and third, the January figure may well see a weaker outcome given the very poor weather. We maintain the view that, unlike the recent rise in CPI, GBP strength is not here to stay.
On Obama's (Cough, Volker's) Big Idea, Geithner's Not So Keen
US Representative Barney Frank, chairman of the House Financial Services Committee, said he would support proposed White House limits on size and trading activities of banks, though he would like to see it implemented over three to five years rather than immediately. You can be sure the banking lobbyists will be working overtime to delay and water down these populist proposals. Such a proposal would lead to a large drop in trading volumes to watch shares in brokers (e.g. ICAP) / exchanges (e.g. Deutsche Boerse, London Stock Exchange) to get hit hard today as BoA Merrill Lynch have guestimated that 20% of all trading currently undertaken is of the prop variety.
President Obama's plan to curb risk-taking by banks hinges on how rigidly regulators define proprietary trading at firms such as Goldman Sachs (NYSE:GS) and JPMorgan Chase. Goldman Sachs, which generated at least a whopping 76% of 2009 revenue from trading and principal investments, gets the "great majority" of transactions from customers, according to Chief Financial Officer David Viniar. About "10-ish percent" of their revenue comes from "walled-off proprietary business that has nothing to do with clients," he said. Other restrictions would prohibit banks from investing in hedge funds and private companies and put new limits on banks' borrowings.
The UK's Conservatives are likely to follow Obama's lead and introduce similar trading curbs for banks if elected, George Osborne, the shadow chancellor, said. The opposition party warned financial institutions that the Obama crackdown on proprietary trading was something that "needs to be done". UK officials meanwhile said they would look "very closely" at the US proposals though would not automatically follow suit.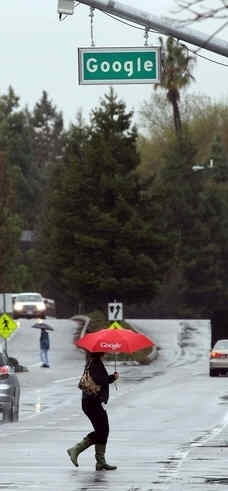 There has been a very sceptical reaction to Obama's plan outside the US. Bloomberg did a survey of opinion by asking lawyers and regulation experts on their views about Obama's financial market crackdown and the overwhelming view was that it is un-coordinated, as governments are fixed on national politics when it comes to financial regulation. A London-based lawyer was quoted a criticising the measures as unilateral, calling it Glass-Steagall Mark II. Another commentator said the proposals would take as away from the Basel approach. Also note an interesting comment by Ed Harrison about the sudden resurgence of Paul Volcker in the Obama administration. FT Alphaville said that European banks could be the big winner of this move, as they could switch some proprietary trading out of New York to London or continental Europe. Yves Smith makes the same point, saying that restrictions on proprietary trade won't work unless globally co-ordinated.
Company News
Toyota (NYSE:TM) announced the recall of another 2.3 million vehicles, representing a blow to its quality reputation.
American Express (NYSE:AXP) said fourth-quarter profit more than doubled amid a surge in customer spending and lower expenses for future defaults. Income from continuing operations climbed to $710 million from $306 million in the same period in 2008.
The European Medicines Agency yesterday announced that it has commenced its review of the risk profile of Élan's (NYSE:ELN) MS drug Tysabri, recommending that additional measures to better manage the risk associated with PML for patients be introduced.
Air France is to take action aimed at eliminating the €300 million+ losses it incurs flying short to medium haul flights. That includes reducing staff by 20% to 3,000. The carrier has a fleet of 150 short-haul jets and in the year to December it carried 38m passengers on its short haul routes. This year both easyJet (EJETF.PK) and Ryanair (NASDAQ:RYAAY) will generate a profit of about €6 per passenger while Air France coughs up a loss of approximately €8. The latter's difficulties lie in legacy and hub and spoke structures that make short haul flying unprofitable. The same issues can be found across the large EU flag carriers. It helps explain why BA has pushed most of its short-haul businesses out of the group, why Iberia has radically reduced its short haul ops and why Alitalia went under last year. The resulting vacuums can be quickly filled by the lead low cost carriers.
Google (NASDAQ:GOOG) fell by 5.8% in late trading Thursday after fourth-quarter sales growth failed to top the most optimistic of analysts' estimates. Sales, excluding revenue passed on to partner Web sites, increased 13% to $4.95 billion from the third quarter. Some analysts had predicted growth of as much as 17.
Nokia (NYSE:NOK) is to offer navigation on its Ovi Maps service free, challenging smartphones using Google software. "This will help us defend our selling price for products that contain global positioning system technology," Anssi Vanjoki, executive vice president of marketing, said. Nokia bought Navteq in 2008, acquiring a maps database to compete with Google's maps as well as with navigation device companies such as TomTom (OTCPK:TMOAF) and Garmin (NASDAQ:GRMN). The Finnish company's smartphone market share fell 3% to 39.3% in the third quarter, as Google drove into mobile handsets with its Android software.
Apple (NASDAQ:AAPL) is in talks with McGraw-Hill (MHP) and Hachette Book Group to include educational and trade titles on its tablet computer. McGraw-Hill's education unit is discussing getting electronic textbooks and parts of its online learning system onto the tablet, said two people, who declined to be identified because the talks aren't public. Apple has also talked with Hachette about distributing e-books.
British Sky Broadcasting (BSY) is considering a quick sale of its 17.9% stake in ITV after losing its appeal against the forced sale of part of the stake.
ExxonMobil (XOM) found hydrocarbon in the waters of Tawi-Tawi in the southern Philippines, which could mean either an oil or gas reserve in the area. ExxonMobil will proceed with the drilling of a second well after spending about $100 million for the first well.
And Finally… Wall Street Bail Out Blues

Disclosures: None