By Jeff Pietsch
In a retrace reminiscent of the early shots across the bow of 2007, a perfect storm of overbought conditions, peckish earnings responses, and political heat on the Fed and banks left the majority of tracked ETFs down for a second consecutive week. The move left the "priced for perfection" S&P 500 (NYSEARCA:SPY) lower by a whopping -5.0%, and equities generally as heavily oversold as they were overbought just a short while ago. However, inasmuch as we are statistically due a significant bounce next week, whether and how that evolves will tell us a great deal about just how broken this Bull Market truly is.

Click Image to Enlarge/ ETF Rewind Glossary: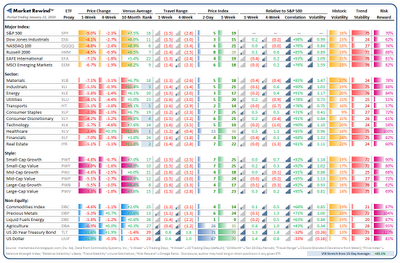 Week four of 2010 includes the following busy reporting calendars, featuring an FOMC meeting, and rotation model selections (performance tracking added this weekend):
Click to enlarge: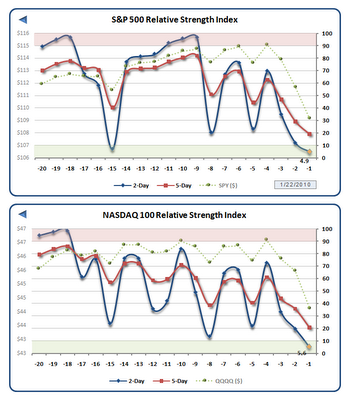 Have a terrific weekend!
Disclaimer: Never Investment Advice