Although Thursday's jobless claims report for the latest week came in higher than expected (339K vs. 330K), it did mark the fifth straight week of declines from the shutdown high of 373K on October 4th.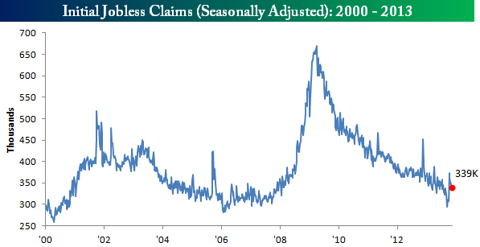 With this week's decline, the four-week moving average dropped from 349.8K down to 344K. This is the second straight week where the four-week moving average declined, but we have a ways to go before it breaks below its post-recession low of 305K. That level was reached on 9/27/13.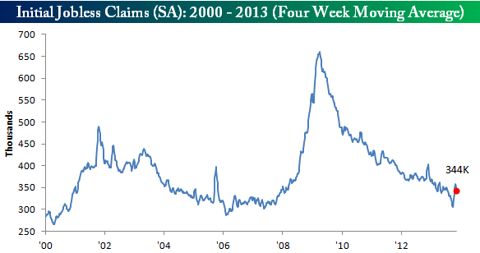 On a non-seasonally adjusted basis (NSA), jobless claims rose by more than 25K (331.4K to 357.8K). In spite of the increase, though, claims for this time of year are still low relative to other years since 2000. In fact, this week's level was the lowest for the current week of the year since 2007, and well below the average of 398.4K.