Background
The gold mining industry has been tough to invest in of late. With gold (NYSEARCA:GLD) $620 off its highs in 2011, it's been a rough ride. The GLD is a straightforward way to track the price of gold. I recommend it as a simple investment tool, though I prefer physical assets. But there are great alternatives to the GLD ETF. One levered play is to consider quality gold companies. I think precious metals are and some of the higher quality companies in the sector are great long-term investments. I do not think they are buys just because the Fed is continuing to purchase assets, but I do believe in time this purchasing activity will drive metal prices higher in the next few years. One stock that I believe is worth your consideration is Alamos Gold (NYSE:AGI). First there is still strong demand for gold. The link provided offers a nice bullish case for gold as a result of demand. Second, AGI has managed to keep its costs as low as possible. The purpose of this article is to provide an update to my article I wrote after the second quarter report from Alamos when I first got behind the stock.
The Company Continues Its Strong Performance
As stated after Q2, AGI has some of the best numbers I have seen since I began covering the gold and silver sector, at least on a relative basis. AGI is improving each quarter and had a strong Q3 both operationally and financially. AGI generated nice operating margins in the quarter as a result of continued low cash costs. Despite the substantial drop in the price of gold, AGI generated strong cash from operating activities in the quarter. Cash from operating activities before changes in non-cash working capital in Q3 was $26.4 million ($0.21 per share) decreased 31% relative to the same period of 2012 which as we all know is a result of lower gold prices compared to the $1,700 gold a year ago. After changes in non-cash working capital, cash provided by operating activities dropped to $25.7 million from $34.9 million in the third quarter of the prior year.
AGI's Third Quarter Earnings Still Have A Wow Factor
Earnings before income taxes in the third quarter were $15.0 million or $0.12 per share, compared to $36.8 million or $0.31 per basic share in the comparable 2012 quarter. Now, on an after-tax basis, earnings in the third quarter were of $9.2 million, or $0.07 per share, a decrease of 64% over the comparable period of 2012. This again is not the fault of the company but is solely a result of lower gold prices. This number however built in a number of issues that must be considered in the long-term growth story of AGI. The decreased earnings include continued accounting losses on the disposition of AGI's investments in Aurizon, foreign exchange losses, increased amortization costs and a higher effective tax rate. On a year-to-date basis, both cash flows from operations and earnings have been substantially reduced compared to the prior year as a result of lower gold prices of course but also increased amortization, foreign exchange and other losses and a higher effective tax rate. But investments are being made for the company's future.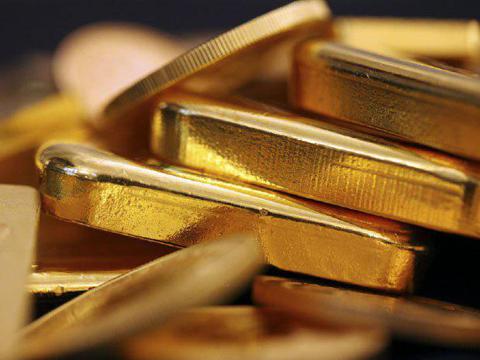 Capital Expenditures
Significant investments for the company's future continue to be made. Capital expenditures in the third quarter of 2013 totaled $13.1 million. Sustaining capital spending in Mexico included operating and expansion capital of $5.1 million, consisting of $1.7 million for component changes on mobile equipment, another $1 million on mobile equipment, $0.9 million for improvements to the camp at Mulatos, and $1.5 million invested in other smaller capital projects. AGI also invested $5.2 million in Mexico for the development of the road to the El Victor and San Carlos deposits, for more development activities at the Escondida Deep portal and more exploration activities. AGI further invested $2.8 million in development projects in Turkey, focused on exploration, engineering and permitting work. The company has its goals laid out and is investing to reach them. Amazingly, unlike most gold companies, they are still profitable.
Third Quarter Operating Results; Production at Lower Costs Drives Success
AGI achieved gold production of 43,000 ounces in Q3 which was an increase of a 1.2% decrease compared to 43,500 ounces in the comparable quarter of 2012. On a year to date basis, gold production is up 14% to 151,000 ounces compared to this time in 2012. Higher production in 2013 thus far is attributable to both a higher recovery ratio and improved throughput of machinery, allowing more ore to be processed in a shorter amount of time.
But here is what separates this company apart from most of its peers. Cash operating costs were $434 per ounce of gold sold Q3, which came in AGI's original guidance of $415 to $435 per ounce for the quarter. These estimates are far below its competitors costs (estimated all in costs are about $970, way below the industry). Relative to AGI's peers, the company is trouncing most of its competition when it comes to keeping costs down.
Following the general trend, cash operating costs were indeed higher than the comparable quarter last year however, increasing 21%. Much of this was a result of higher input costs, including labor, cyanide and diesel, as well as slightly lower grades of ore mined. The increased costs were partially offset by an improved recovery ratio. The recovery ratio in the third quarter was 70%, a substantial improvement from 58% in the third quarter of 2012. Despite this increase, cash costs are way below average for the gold mining sector. This is a growing company with low expenditures, and I believe it is a real winner in the space long-term.
Alamos Has Growth Prospects; Acquiring Properties
AGI has recently finished the completion of its acquisition of Esperanza Resources (OTC:ESPZF) for a total of $88.1 million. The company believes that in perspective, this small investment would bring 50% growth to its Mexican operations. In addition to Esperanza, AGI has announced the acquisition of Orsa Ventures (OTC:ORNSF), an exploration company with properties located in the western United States. AGI paid about $3.5 million, including transaction costs of $0.1 million. As part of the acquisition of Orsa, the Company inherited an option agreement with Seabridge Gold (NYSEMKT:SA) whereby AGI has the option to earn a 100% interest in the Quartz Mountain Property and a 50% joint venture interest in the adjacent Angel's Camp Gold Property.
Turkish Update
In Turkey, AGI received an Environmental Impact Assessment Positive Decision Certificate for Kirazlı from the Ministry of the Environment and Urbanization. The assessment for Ağı Dağı site has been submitted and is currently under review. AGI has to wait for the forestry and operating permits from the Federal and Provincial levels of the Turkish government. If all permits are received in the fourth quarter of 2013, AGI could see first production from Kirazlı in the first half of 2015.
Great Balance Sheet
After all of the investments being made, AGI still has approximately $433.7 million in cash and $460.1 million in working capital on its balance sheet. Considering the way the market has been for gold and precious metals, this is a sign of strength in AGI.
Stock Statistics You Should Be Cognizant Of
AGI is a lower mid cap stock with a market capitalization of approximately $1.73 billion. Operating margins are a strong 41.1% for AGI, with a healthy 24.5% profit margin. Because the company is sitting on over $430 million in cash, it has roughly $3.42 per share in cash, which is unusual for a gold miner. The stock currently trades at $13.50 with a 52 week trading range of $10.10-$19.27 and a P/E of 20.6. This company has bucked the trend of significant multiple expansion in the gold mining sector over the last 9 months. On average about 337,000 shares exchange hands daily. Finally, the company pays a conservative dividend of $0.10 biannually, currently yielding 1.4%. I believe that as earnings grow, this dividend will increase, as it has for the past two years.
Take Home Message
Although the stock has declined from when I first got behind it, if you like gold and own the GLD to track gold prices, you should consider a levered play. AGI is a fantastic low-cost gold mining play that has proven it can remain profitable as gold prices have declined and languished around $1,300. However, with the announcement of no tapering of asset purchases by the Fed and continued strong demand for gold, I think this stock is set to move much higher into 2014 and 2015 as production ramps up. I also see the potential for dividend increases. With its expansion efforts, phenomenal cost controls and rising metal prices, this stock could deliver outsized returns in the next few quarters. If gold prices rise to around $1550 in the next two years, production increase and cash costs stay lose, I see stock approaching $20, offering 48% upside. Conservatively at $1350 gold, assuming increased production and cost containment, I see the stock having 25% upside to the $16.50-$17.00 range. The stock was just trading around $16.00 a few short weeks ago. The company has plenty of cash to spend on growth projects and has no debt. The management shows good strategy to focus on costs rather than on the quantity of ounces. Overall, AGI is in the perfect position to increase profits. I think it deserves consideration in your portfolio as a levered gold play.
Disclosure: I have no positions in any stocks mentioned, but may initiate a long position in AGI over the next 72 hours. I wrote this article myself, and it expresses my own opinions. I am not receiving compensation for it (other than from Seeking Alpha). I have no business relationship with any company whose stock is mentioned in this article.