"It's all about the long term," said Amazon's Chief Executive Jeff Bezos in 1997 when Amazon went public. Bezos really meant it. Amazon is still about growing revenue and market share in the long term at the cost of profit margins and dividends to its shareholders in the short term. Based on my financial statement analysis in this article, I am convinced that Amazon has strong business fundamentals that are tied to its ability to constantly evolve, innovate, take risk, and execute.
Such fundamentals include ongoing focus on its core revenue sector of online retail and a differentiated brand in this sector, building focus on media and disrupting it with Kindle, improving profitability through Amazon's web services (AWS), and managing an efficient (i.e., negative) cash conversion cycle. In my opinion, Amazon has done a phenomenal job of managing and aligning market's and shareholders' expectations with its long-term growth strategy and as long as it has strong business fundamentals, market and shareholders will take growth over returns.
Revenue Drivers
Amazon (NASDAQ:AMZN) dominates the online retail landscape. In 2012, its product sales of $51.7 billion (excluding service sales) roughly equaled the next nine closest non-auction competitors, such as eBay (NASDAQ:EBAY) and Barnes & Noble (NYSE:BKS), combined. Amazon's revenue increased at a CAGR of 33% between 2007 and 2012.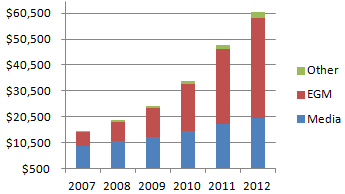 Exhibit 1: Overall Revenue Growth 2007-2013 ($MM)
Exhibit 1 shows the overall revenue growth during this time period. Its revenue comes from three primary sectors: media, electronics and other general merchandise (EGM), and others, which include co-branded credit cards, fulfillment operations, and Amazon Web Services. Amazon's increase in revenue between 2007 and 2012 was primarily driven by the EGM sector, which grew at a CAGR of 49% followed by the media sector at 46%.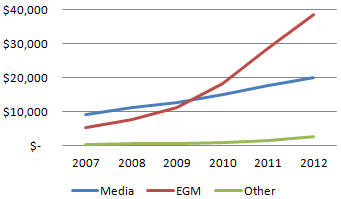 Exhibit 2: Revenue Growth 2007-2013 by Sector ($MM)
Exhibit 2 shows revenue growth by sector in support of how EGM and media drove the change in revenue for Amazon. Amazon operates through two business segments, classified based on geographical presence: North America and international. Between 2007 and 2012, the revenue from North America grew at a CAGR of 34% and International (i.e., rest of the world) grew at 31%, which suggests that Amazon has been able to maintain a reasonable balance between domestic and international growth. Such a balance has positioned Amazon to weather the economic downturn in North America with the economic upturn in international emerging markets, such as China and India. Exhibit 3 shows the revenue growth by business segments.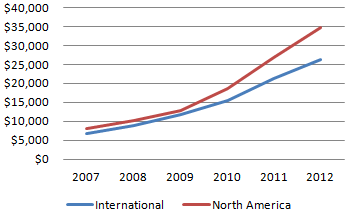 Exhibit 3: Revenue Growth 2007-13 by Business Segments ($MM)
Amazon's dominance in the EGM sector is a fine balance between increasing customer base (215 million active users as of Q2 2013), expanding product offering, competitive pricing, and superior customer service. Amazon has been expanding its product offering through various acquisitions. It has acquired roughly 22 companies and launched 31 customer offerings in the last 14-and-a-half years, from 1998 through Q2 2013. For example, in 2009 the company acquired Zappos.com, an online apparel, footwear and accessories retailer. This acquisition enabled Amazon to tap the Internet sales of apparel, the largest online shopping category and one in which Amazon has had limited success in the past. In 2010, the company acquired BuyVIP.com, a fashion and lifestyle online buying community with more than 6 million members in countries such as Spain, Germany, and Italy. This acquisition strengthened Amazon's position in the retail of fashion apparel.
As media products (which accounted for 33% of Amazon's total revenue in 2012) move from physical to digital distribution, warehouses and distribution network will not provide the same competitive advantages. Amazon can become a force to reckon with in digital media given its 215 million and growing customer base and the symbiotic hardware and software setup of its Kindle products. We consider Kindle products as a meaningful customer acquisition tool that add multiple layers of upside to Amazon's basic offerings, including additional Prime memberships, accelerating digital media sales, and a positive halo effect on EGM sales. Within nine months of its launch in September 2011, Kindle Fire accounted for 22% of the U.S. tablet sales, primarily because Amazon priced it lower than Apple's cheapest iPad at the time of the launch.
Differentiator
Amazon's primary strength comes from its ability to price below peers through structural cost advantages as well as its strong network effect. Amazon's distribution network costs much less than maintaining physical retail locations and additionally, it currently collects sales tax in a handful of states where it maintains a physical presence, providing additional cost advantages. Such advantages lead to lower prices for customers, which in combination with lower customer switching cost and intense competition, leads to market share gains for Amazon from traditional retailers, such as Barnes & Noble, Best Buy, etc.
Amazon also benefits from a network effect, as low prices and an expanding product offering attract millions of customers (active customers have grown by a 20% CAGR during the past five years), which in return attract direct and indirect sellers to Amazon.com. Additionally, customer reviews and product recommendations increase in relevance as more customers and products are added to the platform, strengthening the network effect. Amazon's brand has come to represent a wide product selection with lower prices, convenience of online experience, and laser focus on customer service, which is a rare combination among online retailers. Amazon also generates excellent operating cash flow (Exhibit 4), which in turn can be reinvested in customer service and in improving customer online experience to keep Amazon's marketplace robust and customer loyalty strong.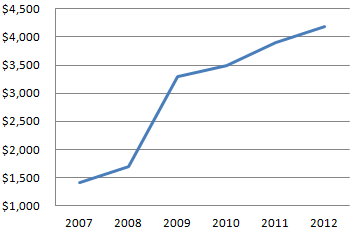 Exhibit 4: Operating Cash Flow ($MM)
Profitability
In Q2 2013, Amazon's gross profit margin, a closely watched measure of profitability, came in at 26.6% compared with 24% a year earlier (Exhibit 5).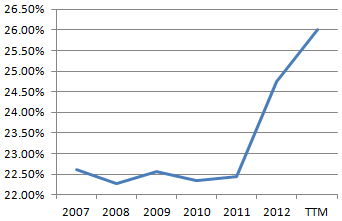 Exhibit 5: Gross Profit Margin, including TTM
The first-quarter gross margin was the highest in at least a decade. The three key elements driving its profit margin are lower shipping expenses, higher merchant fees, and the expansion of more profitable new businesses. Amazon continues to build distribution warehouses closer to customers with the goal of reducing its shipping costs. In Q1 2013, net shipping costs were 4.7% of sales, down from 5.1% a year earlier. Third-party sellers account for 40% of Amazon's unit sales. Amazon hiked the fees it charges sellers for selling on Amazon's marketplace several times over the last year. For example, U.S. domestic standard rate increased by 34% and expedited rates increased by 19%.
Amazon continues to diversify into businesses that are potentially more profitable, including cloud computing, advertising, digital content and acting as an online marketplace for other merchants. These newer businesses are growing faster than the company's original retail operations, boosting profitability. AWS and advertising businesses are reported in a segment the company calls "other." Revenue from this area surged 59 percent to $798 million in the quarter. Amazon does not disclose AWS profits, but Wall Street reckons the business has higher profit margins than the company's main retail business. So as AWS grows, Amazon's margins expand.
Business Strategy
Amazon continues to be very effective in investing its operating cash flow to grow its revenue and market share in the long term at the cost of profit margins and dividends to its shareholders in the short term. Its margins are trailing its closest competitors, such as eBay (EBAY) and Wal-Mart (NYSE:WMT) (Exhibit 6), but its investors continue to show confidence and trust in Bezos and Amazonians as evident from the 21% lift in stock price as of mid-Q3 2013 even after the razor thin profits turned into razor thin losses in Q2.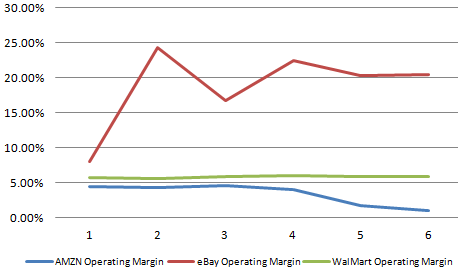 Exhibit 6: Operating Margin compared
to the peers
A few examples of Amazon's investments include buying licensing rights to build a large library of video that its customers can watch through its Kindle tablets and other devices. Such licenses are critical to keep its media sector growing which accounted for 33% of its revenue in 2012. Amazon is also spending aggressively on the warehouses it needs to deliver physical goods, building them in locations closer to big cities with the goal of offering next-day and same-day deliveries to its customers. In June, as a part of AmazonFresh online grocery business, it has began selling groceries in the Los Angeles area, using its own trucks to shuttle fruit, meat and boxes of cereal from a new warehouse in the city to customers' doorsteps.
Operational Performance
The online format helps Amazon to rotate its inventory rapidly and reduce its inventory management cost and thereby offer merchandise at comparatively low prices. It is important to recognize that the inventory turnover ratio for Amazon should be adjusted to only account for the revenue that is generated through a direct sale by Amazon and not by a third-party merchant. We can start with the EGM revenue and if we had sufficient information publicly available, we would remove the revenue that is generated by a third-party merchant from EGM and also adjust the inventory to only account for what is owned by Amazon (i.e., exclude all inventory that is third-party merchant-owned sitting in Amazon's warehouses). Exhibit 7 shows Amazon's pre-adjusted and adjusted inventory turnover and how it compares with its peers, such as Wal-Mart (WMT), Target (NYSE:TGT), and Best Buy (NYSE:BBY). High adjusted inventory turnover ratio allows Amazon to generate revenue from sales before its payments to suppliers come due.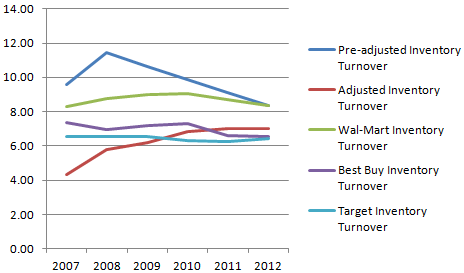 Exhibit 7: Adjusted Inventory Turnover
Additionally, lower prices act as a compelling proposition in attracting more customers. It is also important to notice that the adjusted (using the same rationale as inventory turnover) fixed asset turnover started to decline in 2009 (Exhibit 8) when Amazon started to spend heavily to expand its distribution capacity by building new fulfillment centers. This is the upfront investment Amazon had to make in order to save shipping cost in the long term, offer fulfillment as a service to its sellers, and use this capacity to launch its new customer offerings such as the AmazonFresh grocery online business. As Amazon's primary objective is to gain market share (i.e., both new customers and a greater portion of existing customers' everyday shopping), it can further reduce its costs through economies of scale by spreading its fixed costs, such as infrastructure, R&D, and fulfillment centers, over a greater number of customers served and products sold. This also validates that long-term growth strategy over short-term profit margins is the right strategy at this time for Amazon.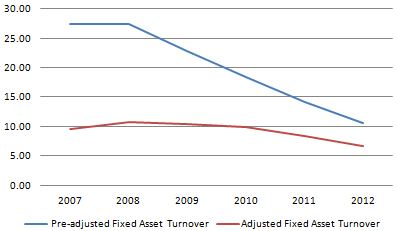 Exhibit 8: Adjusted Fixed Asset Turnover
Liquidity and Debt
Amazon continues to invest its operating cash flow to grow its revenue and market share in the long term. As a result, its capital structure includes a substantial portion of equity funding (Exhibit 9), which is also reflected in the debt to equity ratio of 0.38 in 2012. It is also important to notice an 11X increase in long-term debt (i.e., from $0.255 billion to $3.084 billion) going from 2011 to 2012.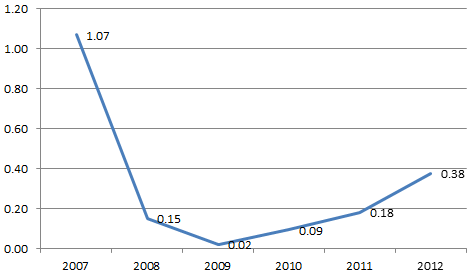 Exhibit 9: Debt/Equity
Amazon raised $3 billion in Q4 2012 by selling bonds for the first time in nearly 15 years. In a SEC filing, Amazon stated that it will use the proceeds from the debt offering for "general corporate purposes, which may include repayment of debt, repurchases of outstanding shares of common stock, acquisitions, investments, working capital, investments in our subsidiaries and capital expenditures." One expected use of this debt was to fund the purchase of the company's headquarters campus in Seattle. Lastly, Amazon's cash conversion cycle (Exhibit 10) suggests that it is collecting much more quickly than it is paying -- i.e., payable period is at an average 36 days longer than the sum of days sales outstanding and days inventory between 2007 and 2012, which ensures there are no liquidity issues in the past or on the horizon for Amazon.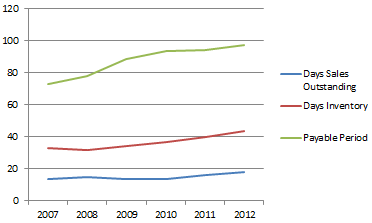 Exhibit 10: Liquidity and Cash Conversion Cycle
Disclosure: I have no positions in any stocks mentioned, and no plans to initiate any positions within the next 72 hours. I wrote this article myself, and it expresses my own opinions. I am not receiving compensation for it (other than from Seeking Alpha). I have no business relationship with any company whose stock is mentioned in this article.