Introduction
In this article I'll provide an update on Nevsun Resources (NYSEMKT:NSU) which is currently transforming itself from a low-cost gold producer into a mid-tier copper producer as its Bisha mine in Eritrea reaches the next development phase. I will give my view on the company's Q3 financial results and its balance sheet and talk about the outlook for the company. This will result in my investment thesis at the end of this article.
My view on the financial results
In the third quarter of this year, the company produced 12 million pounds of copper and 13,300 ounces of gold. The copper wasn't sold by the end of the quarter so Nevsun was only able to record revenues for the gold sales which totaled 17,700 ounces. This resulted in a revenue of $25.8M which is obviously much lower than the same period last year as the company has depleted its gold oxide zone and is making the transition toward copper production.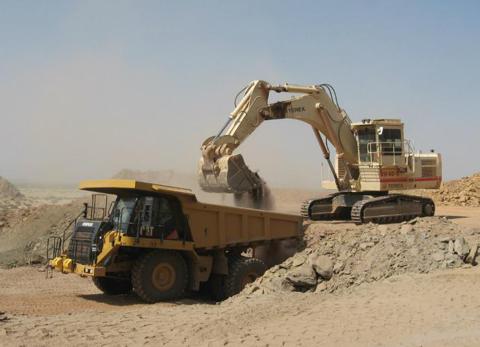 Nevsun recorded a net profit of $1.2M in the third quarter or just over half a cent per share. But as I said in several previous articles, mining investors should rely on the cash flow statements instead of the bottom line. So if you look at the cash flows, the company recorded a net cash inflow provided by operating activities of $31.7M. However, Nevsun Resources was free cash flow negative as it spent $52M on its property of which $44M are capitalized expenses incurred during the copper startup phase. As such, Nevsun recorded a total cash outflow of $52.6M during the quarter (as Nevsun also paid in excess of $13M in dividends and ENAMCO borrowed $16.75M from the company).
This might sound bad, but keep in mind the company was unable to ship the first 12M pounds of copper (which would have generated an additional $40M in revenue). These revenues obviously aren't lost but will be recorded in Q4, and if you use the middle point of the copper production guidance as starting point, Nevsun should generate in excess of $120M in revenues in the last quarter of this year and should be free cash flow positive again as revenues will increase and capex will decrease.
My view on the balance sheet
I have always liked Nevsun because of its high-margin operations and very solid balance sheet, and this hasn't changed in the third quarter. As of at the end of September, Nevsun had a working capital position of $339.2M (or approximately $1.7/share). This is lower than the $399M at the same time last year, but as I explained earlier this is mainly caused by capital expenditures. The company's current ratio still is a very high 12.25 (keep in mind a current ratio higher than 1 means the company has sufficient current assets to cover its current liabilities), so the balance sheet still is extremely strong.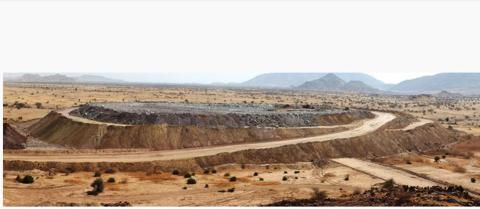 The outlook
Nevsun now expects to declare commercial production before the end of this year, which means 2014 will very likely be an excellent year at almost the full scheduled production rate. This should result in a total production of close to 200 million pounds of copper. However, I am still waiting to see some cost guidance for the copper, as the company hasn't given any explicit numbers yet.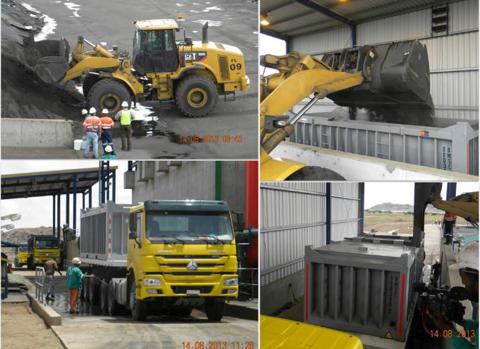 Nevsun also declared another dividend as the company will pay another semi-annual dividend of $0.07/share. This means Nevsun currently has a dividend yield of over 4%, based on the last closing price. And as I stated in earlier articles, I do expect Nevsun to increase the dividend, maybe as soon as the copper phase has reached the targeted throughput rate.
Investment Thesis
Nevsun seems to be ready for what should be an exciting 2014. Most of the capex for the copper expansion phase has already been spent, and the company should declare commercial production before year's end. As the copper phase will have a very healthy operating margin and as Nevsun has one of the most pristine balance sheets in the industry, I still feel fully comfortable holding my Nevsun shares, and will try to acquire some more on the open market.
Everybody is still waiting to see which acquisition Nevsun is eyeing, but it might take a bit longer before we see anything material, as Nevsun is looking for "the perfect asset" and wants to make sure any asset acquisition will be immediately accretive. I think this is an excellent approach and shows the management doesn't feel any pressure to do "something."
Most of my readers know I prefer to write put options instead of just buying the stock, and I'm looking at the P5s for March 2014 at $1.80. This would mean you are buying Nevsun at $3.20/share. It might also be interesting to write P2.5s for June 2014 at $0.15 which would result in an annualized gross yield of 10.3%.
Disclosure: I am long NSU. I wrote this article myself, and it expresses my own opinions. I am not receiving compensation for it (other than from Seeking Alpha). I have no business relationship with any company whose stock is mentioned in this article.