Wednesday, Qualcomm (NASDAQ:QCOM) announced a new addition to its line of Snapdragon processors.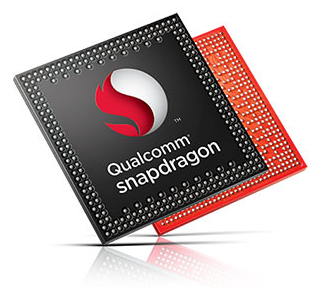 The Snapdragon 805 "Ultra HD" processor is the newest creation to the company's product lineup. The earlier Snapdragon 800 processor came with new capabilities such as Ultra HD Video Capture and Playback. Although Qualcomm's latest creation adds to the innovation that started with the 800. Intel has plans to match the chip's speed, although lets go through exactly what has changed recently.
What's New:
There are many new advancements in the Qualcomm 805 chip that the company outlines expertly on their website.
End-to-end Ultra HD Display:

Not only will users of Snapdragon 805 powered devices be able to enjoy the crystal-clear Ultra HD on-device display resolution, but they'll also be able to simultaneously output Ultra HD content to an HDTV.

Video:

With devices based on the Snapdragon 805 processor, users will be able to capture and stream Ultra HD video content on device or to an external monitor. Our own Hollywood Quality Video (HQV) format delivers further video post processing and video enhancements. And the mobile industry's first commercial hardware support for HEVC (H.265) decode helps ensure extremely low-power HD video playback.

Camera:

Snapdragon 805 processors also enable users to take, edit and share higher quality photos in low light conditions. The world's first commercial mobile 1GPixel/s (Giga-pixel per second) ISP (image signal processor) packs a large increase in ISP and CPP (camera postprocessor) speed and throughput, empowering users to take sharper, higher resolution photos with advanced post-processing features for low light conditions.

Graphics and Gaming:

Snapdragon 805 powered devices are also expected to deliver smooth, sharp UIs and games at Ultra HD resolution. The new Adreno 420 GPU is the first commercial mobile GPU to introduce hardware tessellation and geometry shaders, which provide greater detail for visually stunning, realistic scenes and objects in a manner that requires less memory bandwidth and lower power consumption.

Fast, Seamless Connectivity:

Users of devices based on the Snapdragon 805 processor will enjoy fast, seamless connected mobile experiences, thanks to our 4th generation LTE modem, the MDM9x35. It is the industry's first commercial 28nm modem chipset and the first commercial chipset to support 40MHz LTE Advanced CA on both LTE TDD and LTE FDD duplexing modes. It also allows LTE Category 6 data rates of up to 300 Mbps download.
The Snapdragon 805 chip offers true innovations and advancements not seen in the company's 800 chip.
What Falls Through The News
The company's new 805 processor is set to ship by the first half of 2014. One of the most amazing features that seems to fall through the cracks on a news basis is the Snapdragon 800 and the Snapdragon 805's 4G LTE-Advanced capability. 4G LTE-Advanced is the newest wave of communication standards that has many advantages over 4G LTE.
LTE-Advanced offers peak rates of 1Gbps vs 300Mbps on 4G-LTE
LTE-Advanced offers download rates of 100-300 Mbps vs 10-100Mbps 4G-LTE
LTE-Advanced offers upload rates of10-70 Mbps vs 5-50 Mbps 4G-LTE
The Snapdragon chips 4G LTE-Advanced capabilities back the idea that Qualcomm will continue to profit from the next wave of communications. For more information on 4G LTE-Advanced, see my article 4G LTE-Advanced Is Impending, Who Is Set To Profit?
Competition
Intel (NASDAQ:INTC) has recently released its XMM 7160 LTE modem that is currently shipping in the 4G version of the Samsung Galaxy Tab 3 (10.1) in Asia and Europe. Although this modem will not support 4G LTE-Advanced, as Qualcomm's Snapdragon 800 and 805 chip do. Intel plans to provide its XMM 7260 chip in 2014 that will provide LTE-Advanced features, although it may be too late to gain superiority over the Snapdragon lineup. The Snapdragon 800 chip is already being used to support 4G LTE-Advanced in some versions of Samsung's (OTC:SSNLF) Galaxy S4 smartphone.
Other Key Advancements and Analysis
There are some other key aspects of the Snapdragon 805 chip that are worth noting, especially advancements that are not seen in the original 800 chip. The 805 chip sports a new Krait 450 CPU core that is compatible with the ARMv7 instruction set.
This compatibility allows the processor to not only have more performance, but to also increase clock speed and make the Krait 450 extremely power efficient. Moreover, the Krait 450 CPU goes from 28nm to TSMC's 20nm production size. This allows the company to fit more transistors on the silicon than on the 28nm size, while also reducing heat production and power consumption.
One of the main innovations of the 805 chip is the increase in graphical performance that will come from the Krait 450 core. Each chip has a GPU component, also known as a graphics processing unit. The Snapdragon 805 will include the Adreno 420 as its GPU component, supposedly 40% better than its predecessor, the Adreno 330. (Source for the below picture).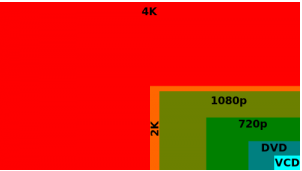 One of they most news worthy advancement of the new 805 chip is its capability to support Ultra HD 4K displays. This translates into a resolution of 2160p for displays. Current smartphones max out around 1080p, much like some of our televisions. Although with a 4K screen resolution, this creates the amazing screen resolution of 3840x2160, simply amazing.
Going back to the original discussion on LTE and LTE-Advanced, the Snapdragon 805 chip will have support for Gobi 9x35 LTE modem, built on a 28nm technology. This will be smaller and more power efficient than the current 9x25 size, while still supporting 4G LTE-Advanced. It seems odd that 9x35 is smaller than 9x25 although in chip talk, it is.
Back To Intel
In a press release on September 10, 2013 Intel's CEO Brian Krzanich outlined some capabilities of the coming XMM 7260 chipset.
As an example of the accelerating development pace under Intel's new management team, Krzanich said that the company's next-generation LTE product, the Intel® XMM™ 7260 modem, is now under development. Expected to ship in 2014, the Intel XMM 7260 modem will deliver LTE-Advanced features, such as carrier aggregation, timed with future advanced 4G network deployments. Krzanich showed the carrier aggregation feature of the Intel XMM 7260 modem successfully doubling throughput speeds during his keynote presentation. (Source)
The main key point here is that not only will Qualcomm's 805 chip support LTE-Advanced, the company's Snapdragon 800 chip already supports this 3GPP release 10 standard. Intel is planning a unit (XMM 7260) in early 2014 that will offer LTE-Advanced capabilities, as if they are playing catch-up with Qualcomm's technologies.
Moreover, the current Intel XMM 7160 does not support LTE TDD and only supports LTE FDD. To put this into more perspective, today China Mobile set out a plan with Swedish telecom kit maker Ericsson to deploy LTE TDD in China. The plan will target 15 Chinese provinces that encompass 63% of the population. With a huge rollout in LTE TDD that started in 2011, Qualcomm serves this marker with its Gobi LTE/3G modems that encompass the Snapdragon product lineup.
With plans to build out around 200,000 TD-LTE base stations by the end of the year China Mobile's is the largest 4G roll-out project in the world at the moment and so a key battleground for the industry's big guns.
Furthermore, Intel's XMM 7160 does not support TD-SCDMA that is the interface utilized by China Mobile, the world's largest wireless carrier. Even though the XMM 7260 will support TD-SCDMA and TD-LTE in the future, it portrays Intel playing catch-up with Qualcomm's technologies encompassing the Snapdragon chipsets which offer these capabilities already.
Currently Intel's XMM 7160 chip is used as an RF solution in tablets and ultra books, but is not in any smartphones as Qualcomm's Snapdragon 800 chip can be seen in some Galaxy S4 models. Keep in mind that the competition between mobile processors being capable of 4G-LTE Advanced may be new, but Qualcomm began powering the first LTE smartphones in 2011. Intel launched an LTE modem last year, although it did not catch on and the XMM 7160 is being viewed as the first real LTE capable modem by the company.
Integration:
One key point of Qualcomm's lead in the area is the integration the company offers. Intel does not offer an integrated cellular baseband and an applications processor in its XMM 7160 and will not in its 7260 processor. Intel's CEO has stated that Intel "...will be working on that next year" with regard to integration. Although no reports of any definitive plans have set out yet, Qualcomm's Snapdragon 805 chip does not feature an integrated cellular baseband either.
Does Intel Win On Speed:
On a side note, the XMM 7260 will offer LTE-Advanced speeds up to 300 Mbps. Qualcomm is shipping its Snapdragon 800 chip that only supports speeds up to 150 Mbps.
Gobi 4G LTE Advanced with Carrier Aggregation for speeds up to 150 Mbps - (Source)
The Snapdragon 805 chip will support speeds up to 300 Mbps, so both companies plans are on par with each other and if all pans out Intel will be caught up on a speed basis.
Conclusion:
The Qualcomm 805 chip offers insane advancements to processing power. The chip offers crystal-clear Ultra HD screen resolution and the ability to take high quality pictures in low light conditions with an improved camera that packs a 1GPixel/s image signal processor. Furthermore, the Snapdragon 805 chip includes the Adreno 420 GPU that is the first to include hardware tessellation and geometry shaders to provide stunning detail that require less memory. Moreover, the chip offers support for HVEC to provide low-power HD video playback.
The Snapdragon 805 chip is a true revolution in the technology arena. Keep in mind the Adreno 420 GPU is 40% better than its predecessor the Adreno 330, which was 50% better than its predecessor. These are not minimal improvements, the increase in LTE speeds from 150 Mbps to 300 Mbps in the 805 vs the 800 chip is a large jump as well.
Intel may be late to the LTE-Advanced game as it did not have, and still does not offer an LTE-Advanced processing unit to compete with the Snapdragon 800 chip that Qualcomm is shipping in devices today. Although, Intel has plans to match the Snapdragon 805 chip's 300 Mbps speed with its XMM 7260. When we see sales data we will see how Intel's upcoming chipset compares to the Snapdragon 805, although in the end Qualcomm still offers integration of all parts of its processor. A key feature that Intel is only planning to work on.
-Please keep in mind that I have no current positions in either company, and am only attempting to uncover some developments and comparisons between the two company's products.
Disclosure: I have no positions in any stocks mentioned, and no plans to initiate any positions within the next 72 hours. I wrote this article myself, and it expresses my own opinions. I am not receiving compensation for it (other than from Seeking Alpha). I have no business relationship with any company whose stock is mentioned in this article.
Additional disclosure: Always do your own research and contact a financial professional before executing any trades. This article is informational and is in my own opinion.