By Sumit Roy
Natural gas inventories fell by 45 bcf.
Natural gas was last trading up by 1 percent to $3.72/mmbtu after the Energy Information Administration reported that operators withdrew 45 billion cubic feet from storage last week. That was at the top end of the 35-45 billion cubic feet range of analyst estimates.
The withdrawal was above last year's draw of 38 bcf, and the five-year average of no change in inventories.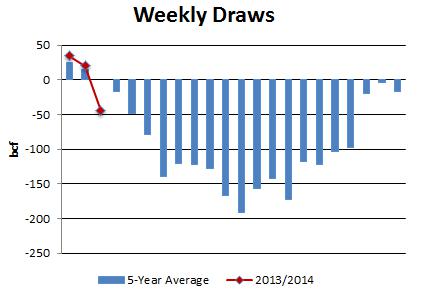 In turn, inventories now stand at 3,789 bcf, which is 84 bcf below the year-ago level and 13 bcf above the five-year average (calculated using a slightly different methodology than the EIA).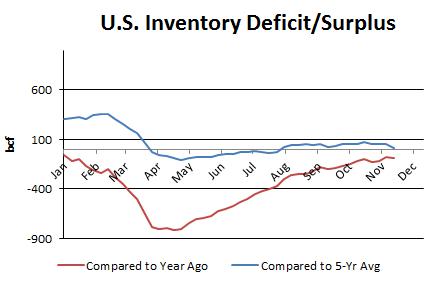 The weather last week was colder than seasonal norms.
According to the Edison Electric Institute, utilities generated 72,099 GWh in the week ending Nov. 16, which was 0.8 percent above the same week a year ago.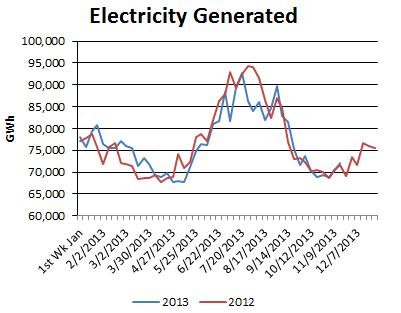 Looking forward, the NOAA's 6- to 10-day outlook calls for much-colder-than-normal temperatures across most of the United States.
NOAA 6- TO 10-DAY OUTLOOK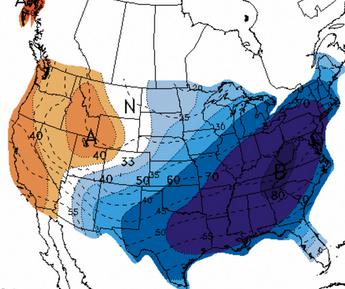 Meanwhile, the number of rigs drilling for natural gas in the U.S. rose by five to 370 last week.
Natural Gas Rig Count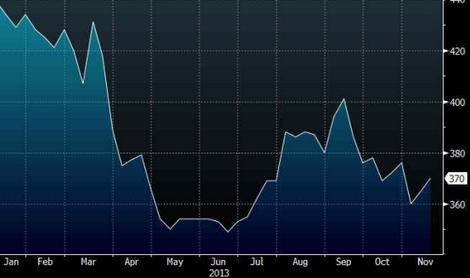 NATURAL GAS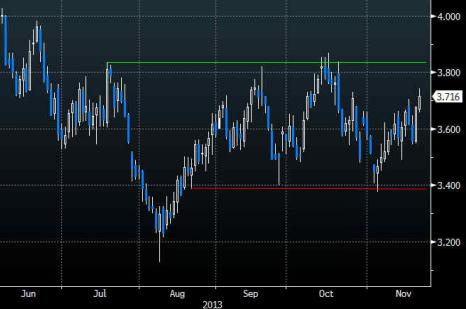 Bottom line: The latest inventory data from the EIA were bullish as the surplus against the five-year average fell from 58 to 13 bcf last week.
Frigid temperatures over the key Midwest and Northeast regions will lead to large withdrawals from inventories in the coming weeks. In turn, inventories will likely fall below the five-year average for the first time since July.
The next stop for prices is $3.80/mmbtu, which is the top of the current short-term range. If bullish weather patterns persist into December, we expect prices to make a run to the psychologically significant $4 mark.