After struggling for about a year straight, I think it is time for the gold mining stocks to be accumulated at current levels. Even the infamous George Soros is back in them. I think that at $1,250 gold, there are struggles that will be overcome in cost cutting measures, labor etc., but if gold comes back to the $1,400 level and above, I think these stocks will shine brightly. In an older article "time to pick up the gold miners," I outlined the various reasons why I believe the metals and mining stocks, particularly with gold and silver exposure were buys. At the time, QE was pushing gold and silver to the moon. It all changed in October 2012, the sector has been as unattractive as the black plague. After penning an article on one of the most efficient gold miners in the business, Alamos Gold (NYSE:AGI), a number of readers have asked if it is a good time to enter the gold mining stocks. The short answer is yes, particularly for the long term, as I see gold prices continuing to rise due to inflationary pressures over time. Right now, inflation is at bay, and deflation has been a concern. However, it is only a matter of time before it picks up, in my opinion. Those holding gold, silver and stocks in the sector as insurance against inflation will be rewarded.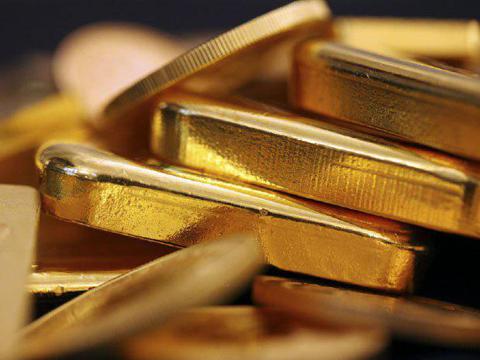 My favorite direct play is the SPDR gold ETF (NYSEARCA:GLD) and the Sprott Physical Gold CEF (NYSEARCA:PHYS). While these are a strong way to follow the price of gold, I believe the miners may offer a better percentage return as the price of gold continues to increase over time, mainly because the gold mining stock performance has far underperformed the yellow metal and the correlation between the two has been far less than average in the last year; however, I expect that is beginning to reverse. Over the last year, GLD is down ~30% at current levels of $122.95, while the mining ETFs: GDX, GDXJ and NUGT, are down a whopping 50%, 52% and 80% respectively at current levels.
Right now, at current levels, I wouldn't blame anyone for taking a chance on small cap gold and silver stocks as the returns could be outsized over time. I still like AGI, as well as Eldorado Gold (NYSE:EGO), Agnico Eagle (NYSE:AEM), Newmont Mining (NYSE:NEM) and Barrick Gold (NYSE:ABX) I am now recommending the two of the largest cap stocks, Goldcorp (NYSE:GG) and Yamana Gold (NYSE:AUY) as my top picks in the space over the next two years. In this article, I will cover AUY as it is my top pick. I see it as having a strong ability to offer superior returns and potential dividend growth, depending on prices of metals.
Some important considerations when comparing gold companies are cash cost per ounce of production, debt-to-equity ratio and current dividend yield. The lowest cost gold producer is AUY at a paltry $201 per ounce produced (annual average last 12 months), followed by the behemoth of the gold mining sector, Goldcorp. When other companies are spending $400, $500 or almost $700 an ounce, it's not hard to see the advantage AUY has in regards to sustained profitability. The company has a low debt to equity at 1.6%. AUY increased the dividend 18% to 6.5 cents per share, continuing a trend of annual dividend increases. For the fourth quarter dividend, this is being maintained. AUY has exceeded the dividend growth in the last three years of its competitors. In fact, AUY has increased its dividend 550% in the last three years. AUY is financially stable, and thus the dividend is sustainable. The balance sheet of the company is also in great shape. Finally, the company has made numerous expansion and exploration successes, outlined here.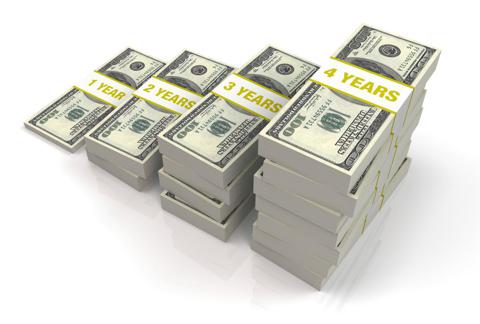 Resource Discovery Helps Ensure Future Growth
One of the key updates for the future was earlier in the year when Yamana announced a very positive update on its Cerro Moro Project in Santa Cruz Argentina. For those unfamiliar with the company's holdings, Cerro Moro is a development stage project that was acquired in summer of 2012 and is located in the Deseado area of the Santa Cruz Province, Argentina. As part of the update, investors were given more reasons to be bullish on the long-term prospects of the company. First, the company announced initial indicated resources of 1.95 million gold equivalent ounces, which is a significant increase of 44% from the previous estimate before AUY acquired the project. These resources contain 4.16 million tons of ore with an average grade of 14.6 grams gold per ton. Further, there is an inferred mineral resource of 490,000 gold equivalent ounces contained in 3.60 million tons of ore with an average grade of 4.2 grams of gold per ton. Secondly, AUY informed investors that it has begun work on development of the site and initiating a feasibility study. AUY ultimately sees a planned construction decision expected in 2014 and a potential start-up of production in 2016.
There Are Risks
Gold Price Decline
Should this market continue to power hire and inflation remains muted for some time, the price of gold can suffer further. While margins are already tight, real problems will begin with gold under $1200. If this occurs, production could be cut in the future.
Political Risks
The company holds mining and exploration properties in Brazil, Argentina, Chile, Mexico, and Colombia exposing it to the socioeconomic conditions as well as the laws governing the mining industry in those countries. Inherent risks with conducting foreign operations include, but are not limited to, high rates of inflation; military repression; war or civil war; social and labor unrest; and organized crime and hostage taking, which cannot be timely predicted and could have a material adverse effect on the company's operations and profitability. The governments in those countries are currently generally supportive of the mining industry, but changes in government laws and regulations including taxation, royalties, the repatriation of profits, restrictions on production, export controls, changes in taxation policies, environmental and ecological compliance, expropriation of property, and shifts in the political stability of the country could adversely affect the company's exploration, development, and production initiatives in these countries.
In efforts to tighten capital flows and protect foreign exchange reserves, the government of Argentina issued a foreign exchange resolution with respect to export revenues that resulted in a temporary suspension of export sales of concentrate at Alumbrera during the third quarter as management evaluated how to comply with the new resolution. The recently announced amendment to the foreign exchange resolution extended the time for exporters to repatriate net proceeds from export sales to 180 days enabling Alumbrera to resume exports in July, subsequent to the quarter end. The government of Argentina has also introduced certain protocols relating to the importation of goods and services and providing where possible for the substitution of Argentine produced goods and services. The company continues to monitor developments and policies in all its jurisdictions and the impact thereof to its operations.
Consistent with its risk management protocol, in order to mitigate land title risks, the company makes no commitments and does not undertake exploration without first determining that necessary property rights are in good standing. However, despite the company's best efforts, land titles may still be affected by undetected defects or government actions.
Looking ahead
This year has been one of transition for AUY as three of its mines in Brazil are in the process of coming online to full production by year end or Q1 2014. Although AUY operates low cost mining operations, is conservative in its spending and is growing its dividend, one important issue is the amount of metals being produced. Unlike many of its competitors, AUY actually broadened its 2014 gold production outlook in Q1 2013, though now looks like actual production will come in slightly below that estimate. AUY announced that for fiscal 2013, it expects production to be slightly less than its original estimate of 1.48 to 1.66 million ounces. AUY is now seeing production come in the range of 1.44 to 1.60 million ounces. For fiscal 2014, it expects production to increase by at least 33% from fiscal 2012 levels to a range of 1.60 - 1.77 million ounces. Planned production beginning in fiscal 2014 and continuing into fiscal 2015 is now targeted at a sustainable level of 1.75 million ounces per year. Production is expected to rise to 1.3 to 1.5 million ounces in 2013. The current quarter could be strong as production at Gualcamayo site increases. Into 2014 and 2015, production will increase, but the key is to keep those costs down. As production has increased, AUY is trying to remain among the lowest cost producers in the business. Cost cutting initiatives are expected to save AUY $114 million in all-in sustaining costs and another $25 million in capital for expansion purposes. For 2014 and 2015, AUY has a by-product cash costs target of below $925 per GEO. However, in the most recent quarter, the company delivered every ounce of gold not at $925 per ounce but at $880 per ounce, staying on target to remain one of the lowest cost producers.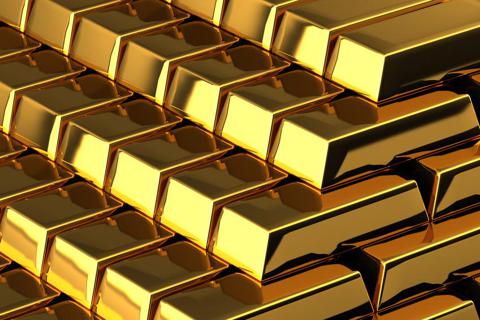 Bottom line: Despite the risks that would occur if gold drops below $1,200 as well as geopolitical risks, AUY is a solid company. AUY has cash costs under control, faces some geopolitical risk, pays a bountiful 2.9% yield to wait for a turnaround, is increasing production annually and has grown its exploration endeavors leading to very successful finds. While the stock has suffered along with the entire sector, the company has its act together. At the current price of $8.70, it's a fantastic spot to buy.
Disclosure: I am long AUY. I wrote this article myself, and it expresses my own opinions. I am not receiving compensation for it (other than from Seeking Alpha). I have no business relationship with any company whose stock is mentioned in this article.