US stocks fell Friday, dragging the S&P 500 to a three-month low, as disappointing results at technology companies offset government data showing the economy grew at the fastest pace in six years. The S&P 500 fell 1.6% this week and 3.7% during the month and has tumbled 6.6% from a 15-month high on January 19. Big picture is that the hat trick of risk (i.e. the Greek crisis, China's tightening and Obama's bank reform) remains the worry for the markets.
Overnight, Asian stocks dropped as concern grew that China will take more steps to prevent its economy from overheating. But US stocks got off to a positive start on the first trading day of the new month boosted by early data which show personal income rose by 0.4% (more than the 0.3% expected). Exxon Mobil (NYSE:XOM) posted profits that beat Street estimates and the wires carried reports of plans by Citigroup (NYSE:C) to sell off it's private equity unit raising $10 billion. Ford (NYSE:F) is also looking perky on the back of the strive that Toyota (NYSE:TM) and Honda (NYSE:HMC) have gotten themselves in. To the downside is Amazon (NASDAQ:AMZN), which has had to buckle and pay up to publisher McMillan more than planned to secure rights to its books for their Kindle product.
Looking at the week as a whole, earnings calendar remains heavy with another 20% of the S&P 500 reporting. There are four central banks meeting: expect a 0.25% hike (2/3 priced) from the Aussie Central Bank, with the Bank of England (BoE), ECB, and Norges bank all on hold. The BoE is also expected to decide not to extend quantitative easing, a decision which presages an interesting collapse in demand for Gilts. The BoE, it should not be forgotten, has bought 30% of the entire Gilt market in just one year. US Payrolls on Friday is the usual wildcard. And don't forget that we're running a short four week trading competition which started today. Some very good prizes and you can sign up for free.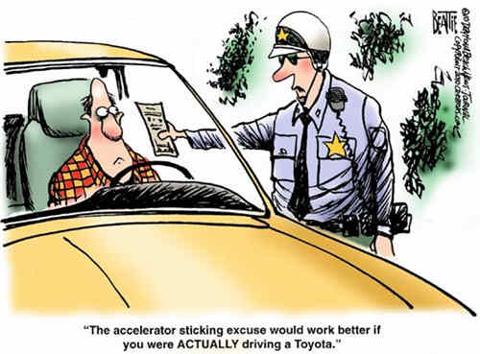 Today's Market Moving Stories
St. Louis Fed President James Bullard said that his preoccupation throughout 2009 had been deflation, but the risk had "passed." Bullard said that he was happy to continue with the current FOMC guidance, but that he did have some sympathy for fellow FOMC member &anddissenter Thomas Hoenig's (the Kansas Hawk) argument that "if you come off zero and you move up a little bit, it's still a very easy policy. You've still got a very large balance sheet and you're still at very low interest rates."
And the Fed's Kohn said that "we are in uncharted waters for monetary policy and the financial markets… Many banks, thrifts, and credit unions may be exposed to an eventual increase in short-term interest rates… Short-term rates will rise at some point, but when, how quickly, and by how much will depend on the outlook for economic activity and inflation." Several factors are behind the Fed's warning. First, officials are to high alert for new risks building in the financial system after the shocks of 2007 and 2008. Second, Fed officials also don't want investors to believe that the way forward for interest rates is necessarily predictable and calm.
In China, Ba Shusong, a senior research fellow at the Development Research Centre said that the PBOC (Chinese Central Bank) could raise interest rates when consumer inflation exceeds the one-year benchmark deposit rate of 2.25%. He commented that the Bank might increase rates ahead of the Federal Reserve to dampen inflationary expectations at home.
The HSBC Chinese manufacturing PMI rose to a record high of 57.4 in January from 56.1 in December. This was the forth consecutive increase in the index and the tenth month that the reading has exceeded 50. A greater proportion of respondents reported rising input prices than output prices. I've found that historically that the PMI input price component has been an accurate leading indicator of actual Chinese inflation with a lag of around one quarter.
The state-run Economic Information Daily reported that Chinese banks extended nearly CNY 1.6 trillion worth of new loans in January, which represents 20% of the government's CNY 7.5 trillion target for 2010. That looks very high, worryingly high.
In the UK, Hometrack reported the sixth straight month of house price rises (+0.1 MoM, -0.8% YoY) and the CBI reported the strongest export orders in 15 months for SMEs.
UK PMI was much stronger than expected (hitting a 15 year high at 56.7 vs. 53.9 consensus). Details also stronger. However, mortgage approvals unexpectedly fell for the first time in 13 months, further evidence that housing momentum is waning and a headache for the MPC.
Shadow chancellor Osborne said that the UK risks a Greek-style budget crisis. Conservative leader Cameron said that while his party would make a start in cutting the deficit, there would be no swinging cuts in the first year.
There were four new opinion polls published at the weekend with every single one pointing to a hung Parliament. Polls for BPIX, IPSOS-MORI and two from YouGov gave the Tories a lead of between 7 and 9 points over Labour, pointing to the Conservative party falling short of a parliamentary majority of between 5 and 30 seats. Hardly good news for Sterling or the UK Gilt market. But Sterling has been remarkably aloof to fears about this out turn and more generally sovereign creditworthiness in recent weeks, bizarre because the UK's deficit is on a par with Greece's. My view is that Sterling has been artificially supported by M&A flow. Now that this flow is abating and the market's focus is more squarely on fiscal stability, Sterling is increasingly vulnerable to the deficit vigilantes. For the first time in what seems a few weeks the Euro has not been the centre of attention today.
Former Fed chairman Paul Volcker, now chairman of Obama's Economic Recovery Advisory Board, said global consensus is needed on measures to revamp the financial system, including President Barack Obama's plan to restrict proprietary trading and investing by banks. "What is essential now is that we work with other nations hosting large financial markets to reach a broad consensus on an outline for the needed structural reforms, certainly including those that the president has recently set out."
The world economy could face "catastrophe" unless leaders coordinate their plans to overhaul financial sector regulation, the ECB president Trichet has warned when speaking in Davos. According to Mr Trichet, the financial system needs an internationally consistent set of regulations, or could face far more damaging crises in the future. He is reported as saying that "I would stress again that what we need is a global set of regulation that's coherent and consistent. If we don't have rules for global regulation, that would be a recipe for catastrophe."
"The definition of a pessimist is an optimist who went to Davos" said Nestlé's (OTCPK:NSRGY) chief executive Paul Bulcke, quoting a quip that did the rounds.
Greece Again
The expression, "it never rains but it pours," may seem inappropriate for a Mediterranean country such as Greece. But it was the phrase that sprang to mind when I heard last week that Greek tax collectors are planning to go on strike in protest at the government's austerity measures. Like the political manipulation of budget data, the inefficiency of the tax system is one of the Greek state's most glaring weaknesses. How will a tax collectors' strike help matters? That said, I do not share the view of German and French government officials who insisted vehemently last week that the solution to Greece's problems lies almost entirely with the Greeks themselves. If this were the answer, nothing would be simpler than for the Greeks to roll up their sleeves and get on with a 10-year programme of wage restraint and productivity growth.
The truth is less pleasant: the Greek turmoil reflects a wider crisis of imbalances in the 16-nation eurozone, and everyone will have to make a contribution to bring this wider crisis under control. Specifically, Greece and a few other countries – notably, Portugal and Spain – have very big current account deficits, while Germany, Europe's champion exporter and the eurozone's largest economy, tends to run big current account surpluses. The Greek deficit was a remarkable 12% of gross domestic product in the third quarter of 2009, and Portugal's stood at 10%. For sure, Greece and Portugal need to improve their competitiveness, but they would also benefit from stronger foreign demand for their products and services, especially in Germany. In order to overcome the eurozone's crisis, it will be as necessary to raise demand in Germany and other surplus countries as to hold down wages and root out corruption in Greece. This will be no easy task, for just as the mentality of German business is geared to the ruthless pursuit of international competitive advantage, so the mentality of German society is in many respects doggedly attached to the goal of amassing domestic savings. Yet in the long run it would be in Germany's best interests to reduce the eurozone's imbalances. The alternative – emergency financial support for Greece, arranged with gritted teeth and against the wishes of a disgrunted German public opinion – would surely be worse.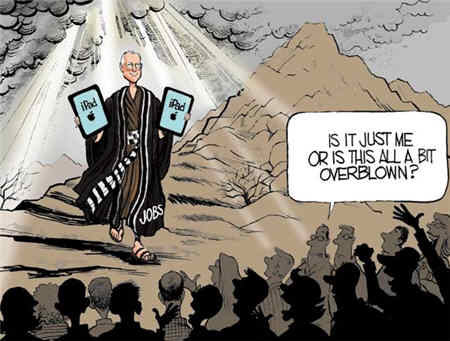 Company News
Despite the inclement weather and an unprecedented collapse in air travel demand, Ryanair's (NASDAQ:RYAAY) Q3 (to December) EBITDAR was €83.7 million. The net loss of €10.9 million was way better than expected. A 14% rise in passenger volume to 16 million. In producing numbers like these Ryanair will re-ignite optimism among those who believe the planned €800m profit in 2012 can be achieved.
Vivendi (OTCPK:VIVEF) was found liable on 57 counts of misleading shareholders on Friday night, albeit the verdict that it did so "recklessly" rather than "knowingly." A specialist jury will now opine on damages which Vivendi expects to be around €2 billion, but lawyers representing shareholders estimated the liability at €6.6 billion with the courts possibly taking up to 18 months to decide. Vivendi is then likely to appeal the verdict, encouraged by the fact that managers in charge of the company at the time were acquitted whilst the company was found guilty. In the absence of a settlement the liability will hang over the Group for several years and adds unwelcome uncertainty.
Ontario Teachers, the Canadian pension fund that owns 27% of Northumbrian Water Group is considering a £1.7 billion bid for the company. With the regulatory review out of the way the timing is sensible. The £1.7 billion mooted price sounds plausible being about a 27% premium to the current share price. Although given Ontario Teachers' existing stake, there will not be a bidding war, and £1.7 billion would probably be about as generous as it gets. The stock is up 11% today with Severn Trent (OTCPK:SVTRF) up 4%.
Reports in the Observer over the weekend suggested that a group of shareholders had tabled proposals with the ITV board to consider three options for the future of the production unit: an outright sale, a spin-off with stock going to shareholders and a partial sale with ITV retaining control. The report went on to suggest that the board were minded to retain the unit and instead invest by recruiting new creative talent, possibly through a financial incentive plan. We think a sale is unlikely and given the source of the request may not in any case have been good news for bondholders with substantial proceeds being diverted to shareholders.
UK property and casualty insurers face a €15 billion jump in capital requirements under proposed EU solvency rules to be implemented in 2012, according to a new study. The Solvency II rules, now being finalised ahead of a full test this summer, have so far drawn the strongest reaction from UK life assurers who fear they might need £30 billion-£70 billion in fresh capital. But EMB, an actuarial consultancy, warned that UK general insurers could also be hard hit.
BT Group (NYSE:BT) is planning to change one of its pricing plans, meaning customers will no longer be able to make free evening calls from 18:00 UK time. The change, meaning free calls will start at 19:00 UK time, is buried in letters and emails sent out this week to customers. The letters say the endpoint for the free evening call period will also move back, from 06:00 to 07:00. The change will be implemented April 1 and is expected to affect around 10 million BT customers.
Germany's health minister Philipp Roesler will review pricing practices in the country's pharmaceuticals industry to lower health-care expenses. Bad news for Bayer (OTC:BYERF), Merck KGaA (OTCPK:MKGAY) and Fresenius (NYSE:FMS).
Barratt Developments led UK builders higher today after a research note from Deutsche Bank said that the shares may advance up to 35% this year.
The Greek news site, Euro2Day, has suggested that the Greek government will sell its 10% stake covered by the put option to Deutsche Telekom (DT) as part of an asset sale programme.
And Finally… Congo Approves Economic Stimulus Package

Disclosures: None