Intel (NASDAQ:INTC) is the dominant player in the massive data center segment, powering the lion's share of the world's server farms. Cloud computing continues to grow at a rapid pace, and Intel is front and center in providing processing power to servers made by Hewlett-Packard (NYSE:HPQ), Dell, Fujitsu and Lenovo (OTCPK:LNVGY).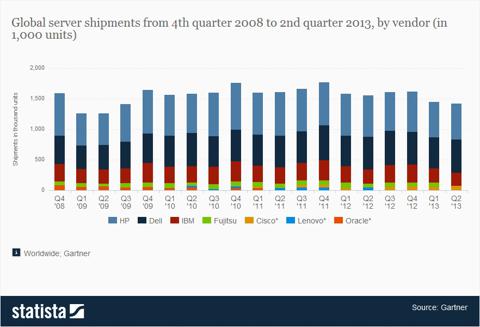 Click to enlarge
The server market has been relatively flat since 2008, with increases in processing power satisfying growing demand without requiring more racks of servers. While the trend to increased processing power and faster data transmission enabling more effective server farms is likely to continue, the rapid shift to cloud computing for numerous functions might create enough demand that data center growth will accelerate.
The number of businesses using the Cloud for SaaS, Iaas and PaaS is now substantial and growing.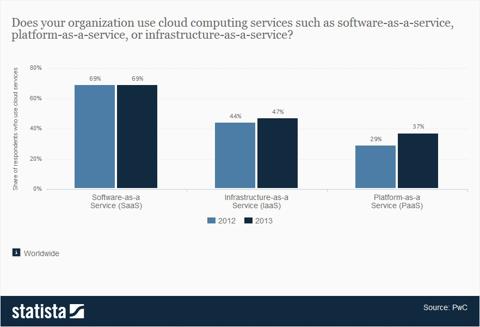 Click to enlarge
Within that space, some areas are showing very rapid growth. The gaming industry is one of them. Game console sales been a burgeoning business for console manufacturers including Nintendo (OTCPK:NTDOY), Sony (NYSE:SNE) and Microsoft (NASDAQ:MSFT), who divide the 53 million unit market.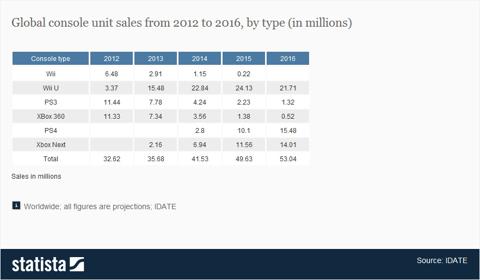 Click to enlarge
Increasingly, consoles like Xbox can provide downloadable games as an alternative to the packaged games purchased at game stores or directly from suppliers. The consoles themselves are becoming more of a platform than a device, with Xbox as an example now having the look and feel of a Windows 8 PC with the ability not only to play games online with other users but also to download and watch movies, listen to music or network with your friends on Skype.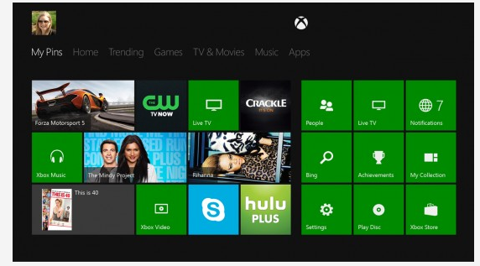 Click to enlarge
Games, videos and music are fairly data intensive and require a lot of server capacity. The growth in servers for games is larger than many would realize. For example, the number of servers used by Chinese online game providers has grown more than tenfold to 133,000 since the first quarter of 2012 with the over 100,000 servers added in the year ended June 30, 2013 representing about 2% of all servers shipped.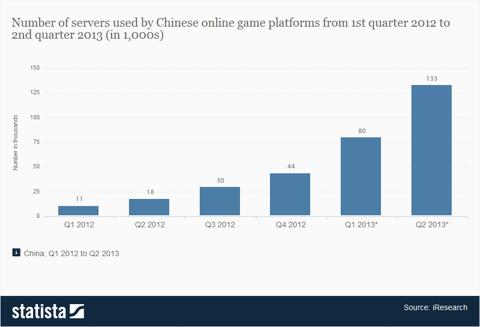 Click to enlarge
Private cloud computing is demanding an increasing number of servers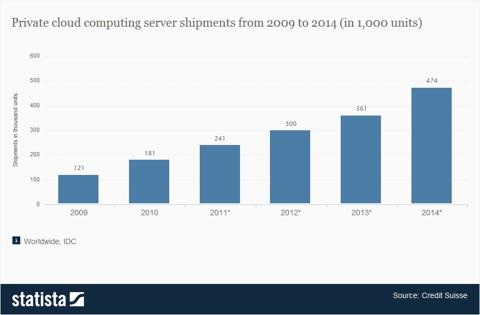 Click to enlarge
And, public cloud computing server demand is even larger and growing just as fast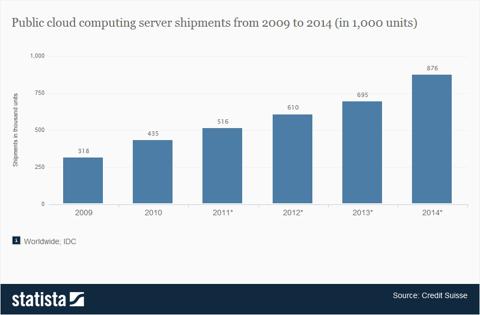 Click to enlarge
Secure servers are a key part of online payments, another area of very rapid growth.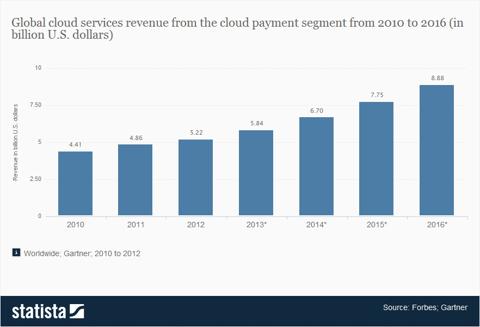 Click to enlarge
Downloading movies and television is similarly growing very rapidly, creating massive demand for data communications and for server capacity. Netflix (NASDAQ:NFLX) alone uses almost one third of U.S. peak downstream data traffic.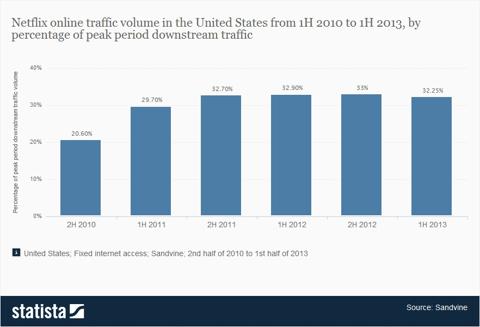 Click to enlarge
And, while the death of the PC has been widely pronounced and somewhat exaggerated, it is the PC and not mobile device usage that is responsible for the bulk of data traffic, consuming almost 5 times as much bandwidth in 2012 as tablets and 8 times as much as smartphones.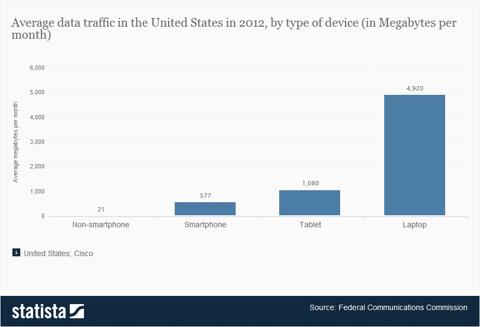 Click to enlarge
The point of this article is that Intel is a lot more than PCs, and if its only business were data centers it would be a $12 billion revenue business growing in low double digits with net income of about $4 billion and very likely a price to earnings multiple in the range of 20 times giving it a value of $80 billion more or less. It would be hard to support an argument that the PC segment of Intel is worth less than $60 billion standalone - it has operating income well north of $12 billion a year. If you put any value on Intel's merchant fabrication capability and its nascent thrust into mobile, you have trouble seeing a value for Intel less than $30 per share.
The market disagrees with me. That is what makes markets fun. One of us is wrong.
I am long calls on 180,000 Intel shares.
Disclosure: I am long INTC. I wrote this article myself, and it expresses my own opinions. I am not receiving compensation for it (other than from Seeking Alpha). I have no business relationship with any company whose stock is mentioned in this article.